Philip Sawyer
Critic - Apparel Design
Image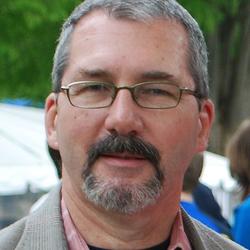 BA, Wheaton College - Illinois
MA, Columbia University
Philip Sawyer is co-owner of Philip Sawyer Designs, a Boston-based clothing design and manufacturing company. He also runs, with his wife, arts education and exchange programs in Southeast Asia through their nonprofit Arts Bridge International.
Sawyer grew up in a family of accomplished seamstresses and quilters and began designing and making things at the age of nine or 10. After a summer in Europe that left him inspired to create quality clothing for the US market, he began to focus exclusively on apparel design. He acquired some of his most important experience working with a retired Boston tailor and then taking classes at the Fashion Institute of Technology in NYC. Over the years he has also worked in design management and educational project management in Southeast Asia, while never straying far from his first loves of fabric, patternmaking and apparel design.
Sawyer is passionate about finding the perfect combination of cut, fabric and construction, always striving to achieve the greatest effect – and most flattering garment – with the simplest structure.
Fall 2022
APPAR-3102-01 Sophomore Intro To Apparel Studio

APPAR-3102-02 Sophomore Intro To Apparel Studio
Spring 2023
APPAR-3133-02 Junior Tailoring Studio