Laura Briggs
Senior Critic
Image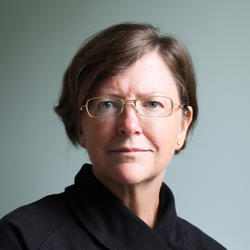 BARC, Rhode Island School of Design
BFA, Rhode Island School of Design
MARC, Columbia University
Laura Briggs is a partner in BriggsKnowles Studio, a practice recognized for its use of light, color and the integration of energy efficient and renewable energy technology. Prior to joining RISD, she served as director of the Bachelor of Fine Arts of Architecture Program, interim dean of the School of Constructed Environments and chair of Sustainable Architecture at Parsons New School for Design. She taught architecture studio and ecological design and was the faculty lead for the school's 2011 entry into the Solar Decathlon, which has now become a home for two families in Washington, DC, through the support and partnership of the DC government and Habitat for Humanity of Washington, DC. Previously, she taught at the University of Pennsylvania, Cornell University and at University of Michigan as the Mushenheim Fellow.
Briggs' approach combines a scientific method with design practice. Her work on super efficient buildings, adaptable photovoltaic systems and concentrating solar has been supported by the US Department of Energy, Arnold W. Brunner Foundation, Deborah J. Norden Fund and through a fellowship from the MacDowell Colony. She is a contributor to the Green Studio Handbook. The work of BriggsKnowles Studio has been featured in The New York Times, Dwell, Domus, Metropolis Magazine and Fine Living HGTV.
Briggs holds a Master's degree from Columbia University's Advanced Architectural Design Program and a Bachelor of Architecture from RISD.
Courses
Fall 2023 Courses
Spring 2024 Courses