Manuel Cordero Alvarado
Critic - Architecture
Image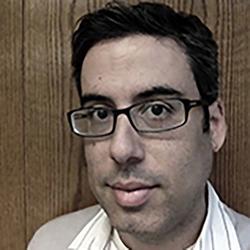 BA, Yale University
MARC, University of California - Berkeley
Manuel Cordero is an educator and architect based in Providence. His interest in expanding the audience of architectural practice and discourse led him to found DownCity Design, a nonprofit design organization dedicated to improving civic life while offering inquiry-based, experiential learning opportunities. He enjoys sharing his passion for design with students of all ages, including high school and middle school students for DownCity Design and as faculty in the Architecture department at RISD.
Cordero is a licensed architect in Rhode Island with several years of experience in large-scale institutional projects, focusing on educational and community planning projects. He currently works as Assistant School Construction Coordinator for the Rhode Island Department of Education (RIDE). At RIDE, Cordero oversees all school construction in the state including monitoring compliance with the Northeast Collaborative for High Performance Schools protocol, a LEED equivalent for schools.
Born and raised in Puerto Rico, Cordero received his undergraduate degree from Yale University and earned a Master of Architecture degree from the University of California, Berkeley, where he was awarded the Sandy Hirschen Award, the Laub Fellowship and the prestigious John K. Branner Travel Fellowship. He is an active member of the Providence community, serving on the Board of several local nonprofits, including the West Broadway Neighborhood Association.
Fall 2022
ARCH-2108-01 Urban Ecologies