Penn Ruderman
Critic - Architecture
Image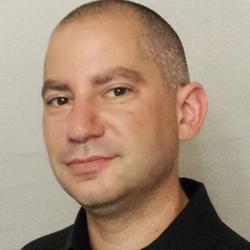 BARC, University of Cincinnati
MARC, Harvard University
Penn Ruderman earned his BArch degree from the University of Cincinnati and a Post-Professional Master of Architecture degree (with distinction) from the Harvard University Graduate School of Design (GSD). While at the GSD, he conducted research on historic and contemporary forms of design pedagogy with an emphasis on the strategic formulation of the studio "design problem" as a teaching tool. Ruderman has previously taught design at Northeastern University and Wentworth Institute of Technology. He frequently serves as a guest critic for student reviews and has served on numerous professional and academic juries.
During Ruderman's two decades in architectural practice, he has led award-winning projects in the offices of Mack Scogin Merrill Elam Architects, Office dA, Schwartz/Silver and Hashim Sarkis Studios. Through this work, he has developed an expertise in the exploration of design through material assembly, fabrication and contemporary construction methods.
Ruderman's research and projects examine the capacity of surfaces to oscillate between meanings by overlapping techniques of spatial definition and graphic communication. Recent design studios have emphasized the use of variable building envelope assemblies to manipulate interior and exterior spatial organization, create structural systems and respond to the dynamic interaction between territory, geography and climate. Ruderman's current professional work is focused on design at the intersection of infrastructure and civic life.
Fall 2022
ARCH-2178-02 Integrated Building Systems