John Dunnigan
Schiller Family Endowed Chair in Furniture Design
Professor of Furniture Design
Image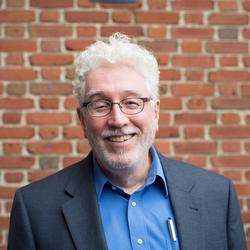 BA, University of Rhode Island
MFA, Rhode Island School of Design
on sabbatical academic year 2023–24
John Dunnigan is a designer, maker and educator. His studio work has been shown in more than 100 exhibitions, including 10 solo exhibitions, and is included in such private and public collections as the Museum of Fine Arts Boston and the National Museum of American Art at the Smithsonian in Washington, DC. Dunnigan's furniture has been featured in dozens of publications, such as The New York Times, Newsweek and The Boston Globe and in books and catalogues, including New American Furniture. He was a partner in DEZCO Furniture Design LLC, a company dedicated to sustainable practices in design for mass production.
Dunnigan has been a member of the faculty at RISD in the Departments of Industrial Design, Interior Architecture and Furniture Design and previously served as interim dean of the Division of Architecture + Design. He is a former Mellon Fellow in the RISD Museum and currently holds the Schiller Family Endowed Chair in Furniture Design.
Academic areas of interest
Practice-Based Research: Designing and making furniture through Dunnigan Studio. Pursuing practical solutions to oblique problems.
Scholarship: Researching, writing and teaching about furniture as an expression of the interdependent relationships among culture, technology and identity. See "Thingking," The Art of Critical Making: Rhode Island School of Design on Creative Practice (Wiley, 2013).
Design Research: Designing furniture for large-scale production that promotes sustainable manufacturing and responsible business practices through partnerships in DEZCO Furniture Design LLC and Dunnsome. See Sage Collection and Haystack Collection.
Entries on Lilly Reich and Charlotte Perriand, Oxford Encyclopedia of Women in World History (Oxford University Press, 2008).
Phaidon Design Classics (Phaidon Press, 2007), Vols. 1–3, entries 035, 254, 262, 371, 418, 505, 534, 597, 881.
"Undercover: On Upholstered Furniture," Gallery NAGA, Boston, MA, 2005.
"Understanding Furniture," Studio Furniture, The Furniture Society, 1999.
"A History of Bentwood," RISD Museum of Art, Providence, RI, 1984.