Bethany Johns
Professor
Image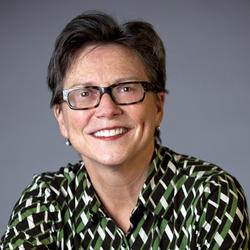 BA, University of Iowa
BA, University of Iowa
MFA, Rhode Island School of Design
Bethany Sage Johns received a BA in Fine Arts and English from the University of Iowa and an MFA in graphic design from the Rhode Island School of Design. She has returned to RISD as the Graduate Program Coordinator in Graphic Design, and continues the design practice she began in New York City. Before starting her own practice in 1989, she worked with Katy Homans and later for M&Co. Her clients include national and international art museums and publishers, and she has received both prestigious and obscure awards for publication design.
Clients include the Museum of Modern Art, Whitney Museum of American Art, Museum of Contemporary Art, Los Angeles, International Center of Photography, Solomon R. Guggenheim Museum, San Francisco Museum of Modern Art, Independent Curators International, and Dia Center for the Arts, as well as various publishers, foundations, galleries and individual artists. Ms. Johns serves on the board of directors of Printed Matter Inc., NY, and was a member of the AIGA/NY board before returning to Providence.
Her work has been included in the exhibitions Mixing Messages: Graphic Design in Contemporary Culture at the National Design Museum, Public Notice: Art and Activist Posters 1951-1997 at Exit Art, New York, The Graphic Imperative: International Posters for Peace, Social Justice & The Environment 1965-2005 at Massachusetts College of Art (traveling) and in I.D., Eye, and U&LC magazines. Before returning to RISD, she taught at SUNY Purchase, The Hartford Art School and in Yale University's graduate graphic design program.
Fall 2022
GRAPH-323G-01 Graduate Studio I

GRAPH-327G-01 Graduate Thesis I
Spring 2023
GRAPH-328G-01 Graduate Thesis II

GRAPH-3298-04 Degree Project