Emily Rye
Critic - Graphic Design
Image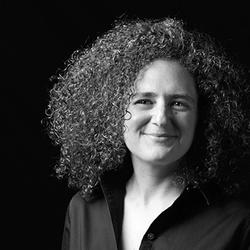 BA, University Of Maryland College Park
MFA, Rhode Island School of Design
By way of New York and Baltimore, Emily Rye is originally from the mountains of Colorado. She is co-principal of Design Agency, a Rhode Island-based studio specializing in visual identity design and branding for nonprofit clients working in arts, culture and education. Her collaborative thesis, also called Design Agency, laid the groundwork for her current practice as an inquiry into design as a form of one's personal agency.
Through her teaching, Rye works to create a lasting sense of curiosity in her students, encouraging them to trust their instincts while also challenging their assumptions through observation, exploration and form-making.
Before launching Design Agency, she was principal of Palodeep Design (Baltimore, MD), where for close to a decade she worked with a range of clients from small, boutique startups to multinational health organizations.
Fall 2022
GRAPH-3210-04 Design Studio 1

GRAPH-3214-03 Typography I
Spring 2023
GRAPH-3211-01 Color + Surface

GRAPH-3211-02 Color + Surface

GRAPH-3220-03 Design Studio 2