Richard Lipton
Critic - Graphic Design
Image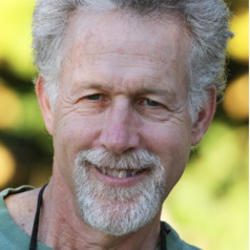 Richard Lipton has been making exquisite letterforms for more than 40 years. His background as a professional calligrapher has always guided his work as a type designer. Despite the somewhat strict parameters of this discipline, he feels there are no creative limits to the craft of letter-making.
While studying art and design in college, a chance exposure to a dramatic piece of calligraphy ignited Lipton's passion for letterforms. He continued his lettering journey in 1975 as a freelance calligrapher, sign painter and graphic designer and established a calligraphy studio in Cambridge, MA. In 1983 he began working for Bitstream, an innovative digital type foundry under the guidance of Mike Parker and Matthew Carter, eventually helping to make Bitstream's type library one of the most respected in the industry.
Lipton is currently a senior designer at Font Bureau developing custom type for clients ranging from small businesses to international news organizations and global corporations. In 2016 he established Lipton Letter Design, one of Type Network's original foundry partners.
Fall 2022
GRAPH-3859-01 Type Design

GRAPH-8900-05 ISP Major
Spring 2023
GRAPH-3859-01 Type Design

GRAPH-4560-01 Type Design For Visual Identities

GRAPH-8900-02 ISP Major