David Fitzsimons
Senior Lecturer - History Phil Social Sciences
Image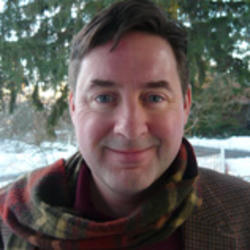 MA, University of Michigan, Ann Arbor
PHD, University of Michigan, Ann Arbor
David M. Fitzsimons earned his MA and PhD in History at the University of Michigan in Ann Arbor. His examinations were in the history of US foreign relations, US history to 1877, US history since 1877 and film studies (particularly the America war-film genre). He also has a strong background in Political Science with special interests in political ideology, international relations and voter ignorance.
Fitzsimons received pre-doctoral fellowships for study at Harvard University and served for several years as a visiting scholar at Brown University. Working at RISD since 2007, he has offered courses on the Cold War, the Vietnam War and cinematic representations of the Vietnam War. He has delivered papers at numerous conferences, including annual meetings of the American Historical Association, the Organization of American Historians and the American Political Science Association. Writing awards include the annual Stuart Bernath Scholarly Article Prize from the Society for Historians of American Foreign Relations.
Fitzsimons' skills as a grant writer fully financed his graduate education and won for the Providence Public School System an $837,000 award to improve social studies teaching in its secondary schools.
Academic areas of interest
Fitzsimons' research areas include the history of US foreign relations in all eras of American history. He encourages students interested in in-depth research on most any topic in American history to speak with him about Independent Study Projects.
Wintersession 2023
HPSS-W351-01 American War Films In Historical Context

HPSS-W351-02 American War Films In Historical Context
Spring 2023
HPSS-S101-18 Topics: History, Philosophy, & The Social Sciences

HPSS-S101-19 Topics: History, Philosophy, & The Social Sciences