Illustration
Image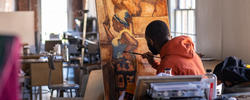 As a creative discipline Illustration at RISD is defined by purpose, not media. While using the same tools as in painting, photography, film, graphic design and other disciplines, in Illustration you learn to make imagery with the intent of conveying specific meaning and messages.
In the studio
Whether painting at the easel, drawing on a computer screen or making 3D characters, Illustration majors learn to master the skills and techniques needed for effective visual storytelling.
Image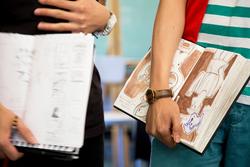 Image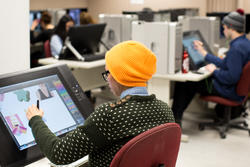 Image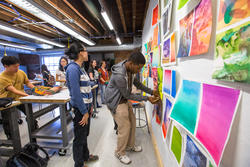 Alumni
In mastering how to draw and paint powerful, meaningful images, Illustration majors graduate ready to write and illustrate books, create surface designs for products, work in web or game design, become animators or character designers and communicate concepts through the many creative paths open to you.