Kelly Murphy
Senior Critic - Illustration
Image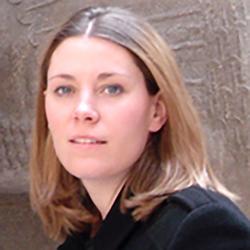 BFA, Rhode Island School of Design
Hailing from the swamps of New England, Kelly Murphy has been illustrating since graduating from RISD in 1999. She is a New York Times bestselling author-illustrator and a recipient of the E.B. White Read Aloud Award. She has notably illustrated the works of Jane Austen, Beatrix Potter, Richard Peck and Jane Yolen, created book covers for various Newbery Medal-winning novels, designed characters for the Sesame Workshop's show Esme and Roy on HBO and created award-winning art for clients worldwide. Her 40+ books have been translated into 15 languages, earning countless awards and starred reviews and getting featured on "best books of the year" lists by Publishers Weekly, Kirkus, People Magazine and The New York Times. She has received awards and medals from the Society of Illustrators, the American Library Association, 3x3 Magazine, American Illustration, Luerzer's Archive, the Chicago Public Library and the Bank Street College of Education. Her illustrations have been exhibited at the Museum of American Illustration, the Gallery Nucleus, the Danforth Museum, the Sundance Film Festival and the John F. Kennedy Center for the Performing Arts. Murphy's clients include Little, Brown Books for Young Readers, Discovery Education, Disney Hyperion, Houghton Mifflin Harcourt, Magnolia Pictures, Penguin Books, Random House, Simon & Schuster and the Sesame Street Workshop.
When not confined to the studio for large amounts of time, Murphy enjoys being outside as much as possible. Her favorite hobbies include gardening, birding and sail racing. She lives in Providence, RI with her husband, Antoine Revoy, and their many cherished pets.
Academic areas of interest
Concept development, color theory, story pacing and narrative development, refining pictorial mood and atmosphere, painting.
Fall 2022
ILLUS-2000-04 Visual Thinking

ILLUS-2000-08 Visual Thinking
Wintersession 2023
ILLUS-8900-08 ISP Major

ILLUS-8965-04 Collaborative Study
Spring 2023
ILLUS-3616-01 Art For Children: Beyond The Book

ILLUS-4012-03 Senior Portfolio

ILLUS-8900-10 ISP Major