Mary Jane Begin
Senior Critic - Illustration
Image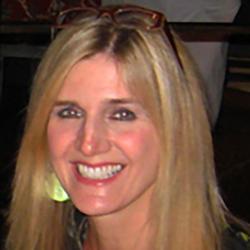 BFA, Rhode Island School of Design
Mary Jane Begin is an award-winning illustrator known for her acclaimed and much-beloved children's picture books, including: The Wind in the Willows, A Mouse Told His Mother, Little Mouse's Paintingand R is for Rhode Island Red, created for Sleeping Bear Press. Begin's first authored series, Willow Buds, published by Little Brown and Co. has recently been optioned for children's television animation. Her freelance clients include Hasbro, Milton Bradley, Celestial Seasonings and Disney. Begin has exhibited nationally at Storyopolis, The Society of Illustrators, and Books of Wonder Galleries in New York and Beverly Hills and locally at the National Museum of American Illustration and the Fleet Library at RISD. She is the recipient of many awards, including the Steven Donahos Award from the the Society of Illustrators, multiple Awards of Excellence from Communications Arts, the Irma Simonton Black Award and the Critici Erba Prize at the Bologna Book Fair, Italy.
Academic areas of interest
Begin's interest in the promotion of literacy include numerous conferences and workshops with Rhode Island Festival of Children's Books and Authors, the National Family Literacy Conference, the Society of Children's Book Writers and Illustrators Conference,and the NEA Teacher's Conference.She has lectured at elementary schools throughout the United States, and has also provided pro bono and charity work for the American Library Association, the Rhode Island Library Association, Save the Bay, Horizons Initiative, Gateway Healthcare, Hasbro Children's Hospital, All Children's Theatre, The Providence Community Health Center, and Reach OutandRead Rhode Island and Providence Community Library.
Fall 2022
ILLUS-3036-01 What's Your Story?

ILLUS-3945-01 Deep Dive Visual Development

ILLUS-4016-01 Senior Degree Project

ILLUS-8960-01 Professional Internship

ILLUS-8965-02 Collaborative Study

NMSE-8960-03 Professional Internship

NMSE-8965-02 Collaborative Study
Summer 2022
ILLUS-8960-01 Professional Internship

NMSE-8960-07 Professional Internship
Wintersession 2023
ILLUS-8960-01 Professional Internship

NMSE-8960-09 Professional Internship
Spring 2023
ILLUS-3716-01 Color Works

ILLUS-4012-01 Senior Portfolio

ILLUS-8960-01 Professional Internship

ILLUS-8965-03 Collaborative Study

NMSE-8960-02 Professional Internship