Mary Jane Begin
Senior Critic - Illustration
Image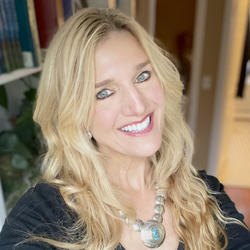 BFA, Rhode Island School of Design
Mary Jane Begin is an award-winning children's book author, fine art painter and illustrator. In addition to teaching in RISD's Illustration department, she is a visiting associate professor and the chair of illustration in the MFA program for children's literature at Hollins University. Mary Jane lectures, creates workshops, exhibits her artwork and teaches around the globe and via online courses for LinkedInLearning.com and CreativeLive.com.

Mary Jane collaborated with Hasbro and Little Brown and Company to create the picture books Under the Sparkling Sea and Dragons on Dazzle Island for Hasbro's My Little Pony franchise. She's worked with Celestial Seasonings, Mead Johnson and Disney and has received multiple awards from the Society of Illustrators, multiple Awards of Excellence from Communications Arts, the Irma Simonton Black Award and the Critici Erba Prize at the Bologna Book Fair. She won the prestigious Bing Xin Children's Literature Award for her picture book Willow Buds: The Tale of Toad and Badger. She has also won the Silver Nautilus Award, a National Indie Excellence Award and an Indie Book Award for her latest book Ping Meets Pang. Her artwork has been exhibited throughout the country with one-woman shows at Books of Wonder Gallery in New York and Beverly Hills, at the National Museum of American Illustration in Newport, the RISD Museum, Society of Illustrators (NY), the DeCordova Museum and Storyopolis in LA. Her latest solo exhibitions were at the Eleanor D. Wilson Museum at Hollins University and the Design Society in Shenzhen, China.
Academic areas of interest
Begin's interest in the promotion of literacy include numerous conferences and workshops with Rhode Island Festival of Children's Books and Authors, the National Family Literacy Conference, the Society of Children's Book Writers and Illustrators Conference and the NEA Teacher's Conference. She has lectured at elementary schools throughout the United States and has also provided pro bono and charity work for the American Library Association, the Rhode Island Library Association, Save the Bay, Horizons Initiative, Gateway Healthcare, Hasbro Children's Hospital, All Children's Theatre, The Providence Community Health Center, Reach OutandRead Rhode Island and Providence Community Library.
Courses
Fall 2023 Courses
Spring 2024 Courses