Oren Sherman
Senior Critic - Illustration
Image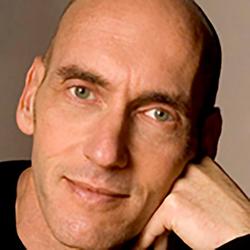 BFA, Rhode Island School of Design
During his 30 years as an illustrator, Oren Sherman has been designing exclusive artwork for a variety of clients including Steuben Glass, PepsiCo, Disney, the Olympics, Visa, Hermes, Mobil Oil, the US Postal Service, the US Mint and many more. An alumnus of RISD, he specializes in teaching marketing and branding and has partnered with corporations across the country developing original artwork as the essence of brand identity.
Sherman's versatility and visual intelligence inform his distinctive, sophisticated approach.
Courses
Fall 2023 Courses
ILLUS 3504-01
THE ENTREPRENEUR
Start and End
2023-09-06 to 2023-12-13
Times: TH | 1:10 PM - 6:10 PM
Instructor(s): Oren Sherman
Location(s): Illustration Studies Building, Room 412
Enrolled / Capacity: 15
Status: Closed
SECTION DESCRIPTION
This course combines the business of art and design, transforming the creative impulse to a marketable deliverable. Students are encouraged to think beyond the confines of traditional markets, working collaboratively toward the goal of employing inventive thinking in the workplace with the goal of an independently owned and operated enterprise. A fundamental objective of this class is for students to understand a basic business vocabulary, to explore how design-driven business and creative studio thinking overlap, and to understand how creative skills can be used to identify and execute business opportunities. Students will be introduced to business concepts through lectures, case studies, assignments and class discussion. Assignments will work off the classroom pedagogy and topics covered will be business models, marketing, finance, and strategy as they relate to studio activity.
Open to Junior or Senior Illustration Students.
Elective
Spring 2024 Courses
ILLUS 2004-06
VISUAL STRATEGIES
Start and End
2024-02-15 to 2024-05-24
Instructor(s): Oren Sherman
Enrolled / Capacity: 15
Status: Open
SECTION DESCRIPTION
Building on the skills and sensibilities developed in ILLUS 2000: Visual Thinking, this course will address a range of strategic considerations important for the articulation of ideas. While emphasis will remain on methods for encouraging conceptual aptitude and innovation, there will be greater focus on specific forms of communication. Practical issues such as the nature of audience and the context for interpretation will be matters of concern, as will vehicles for communication and the handling of media. The basic aim of this course is to enable the student to discover a creative identity and develop an itinerary for upper-class study; its larger goal is to wed communicative purpose to artistic voice.
Majors are pre-registered for this course by the department. Preference is given to Sophomore Illustration Students.
Major Requirement | BFA Illustration