Barbara Stehle
Lecturer
Image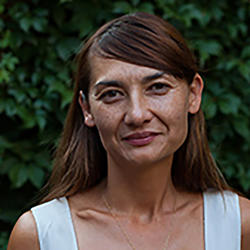 PHD, University of Sorbonne
MA, University of Sorbonne
DEA, University of Sorbonne
After earning her PhD in Contemporary Art History from the Sorbonne, Barbara Stehle worked at several museums in the US and Europe, including the Centre George Pompidou in Paris and the Zurich Kunsthaus in Switzerland. In 2014 she gave a TEDx Talk focusing on "places of unbearable memories" – including the site of the Twin Towers collapse in New York and a Khmer Rouge torture chamber in Cambodia – and addressing architecture as a means of revealing human emotion and the durability of the human spirit.
Academic areas of interest
Based in New York City, Stehle curates, writes and lectures on the visual arts and architecture. Her research on Max Beckmann has been published in major exhibition catalogues, and as a historian of modernism, she is a passionate advocate for the importance of postmodernism.
Fall 2022
INTAR-2397-01 Design Thesis Prep

LAEL-1017-01 History Of Interior Architecture I: 1400-1850
Spring 2023
INTAR-2398-05 Design Thesis

LAEL-1027-01 History Of Interior Architecture II: 1850 To Present