David De Celis
Critic
Image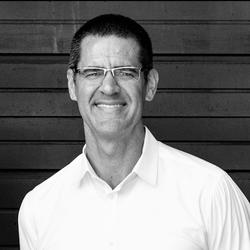 David T. De Celis is a registered architect and founding principal of De Celis Van Lauwe Design (DCVL Design), an interdisciplinary studio he co-founded with his longtime colleague Amy Van Lauwe. DCVL explores innovative space and form-making while celebrating relationships between art, architecture, other design disciplines and performance. De Celis has long pursued this interdisciplinary approach to both academic endeavors and design practice, evident in his ongoing dedication to balancing teaching and volunteerism with practice. In addition to teaching at RISD, he has taught and juried awards at the Boston Architectural College.
De Celis has completed award-winning LEED projects and aims to incorporate biophilic design, passive strategies and healthy environments in all aspects of his work. Before establishing DCVL, he freelanced in Miami, FL and Cambridge, MA with his previous firms DTC and DCM Design. His works range from architecture and landscape projects to furniture, set design, research-based studies, writings and design-competitions.
He is currently based in Cambridge, MA, where he lives with his wife and three children. He recently served on the city's Mayor's Arts Task Force and has been a member of the Public Art Commission (PAC) since spring 2013, serving as PAC chairman from 2016–19.
Fall 2022
INTAR-2315-01 Building Materials
Summer 2022
INTAR-2324-01 Introduction To Design Studio I: Existing Construct

INTAR-2324-02 Introduction To Design Studio I: Existing Construct

INTAR-2324-03 Introduction To Design Studio I: Existing Construct