Heinrich Hermann
Critic - Interior Architecture
Image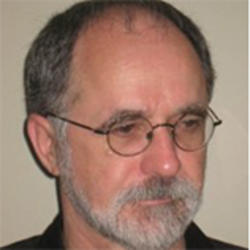 MARC, Cornell University
PHD, Harvard University
Heinrich Hermann co-founded the Int|AR Journal with Liliane Wong and Markus Berger, co-edited the first two volumes and continues to serve as head of its international advisory board. Before opening his own design studio in Concord, MA in 2002, he practiced in his native Austria and Germany and worked as designer and senior designer with large and small firms in Boston. He contributed to a wide range of project types and sizes, from residential, cultural/civic and academic buildings to very large mixed-use facilities, including the Ritz-Carlton on the Boston Commons Complex.
Hermann earned advanced degrees from the University of Applied Arts in Vienna (Mag Arch 79) and Cornell (MArch 82). His 1995 PhD dissertation at Harvard focused on the poetic/spiritual in 20th-century architecture, still the focus of his research and practice. As a teacher he continues to actively explore pedagogical strategies aimed at helping students unlock their unique creative potentials.
In addition to teaching at RISD, Hermann has taught at Montana State, Virginia Tech, Washington University in St. Louis, Roger Williams University, Northeastern University and Harvard University, and has taught four graduate summer studios for RISD at the Danish Institute for Study Abroad (DIS) in Copenhagen, Denmark. From 2012–15 he served as chair and professor of the architecture and design department at the SUNY College of Technology at Alfred (Alfred State), where he implemented their new BArch program.
Academic areas of interest
Hermann's research has for many years focused on ideas, principles, strategies and devices associated with the poetic/spiritual, operative in those rare buildings and environments with a capacity to move the human spirit. Cognitive-emotive associations induced by such works may lead receptive individuals to temporarily transcend the habitual perceptions of time, space, and focus on the self, and result in feeling greater harmony with all being.
Building on this work and medical research findings that increasingly prove connections between specific properties of space and our physical and emotional health and well-being, he has begun applying the gained insights to design for dementia-related illnesses and to endowing designed space generally with healing capacities.
He participates actively in a research focus within the Department aimed at transforming obsolete buildings from the industrial past through creative adaptive reuse strategies, in studio projects and by co-editing two upcoming Int|AR Journals.
Fall 2022
INTAR-2380-02 Intro To Design Studio II
Summer 2022
INTAR-2356-01 Summer Studio In Scandinavia

INTAR-2357-01 Scandinavian Design and Architecture
Spring 2023
INTAR-2379-01 Theory Wkshp: Investigating Interiority

INTAR-2398-05 Design Thesis

INTAR-2398-06 Design Thesis