Maryrose McGowan
Senior Critic - Interior Architecture
Image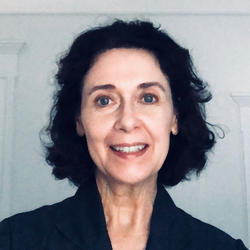 BARC, University of Cincinnati
Maryrose McGowan was the editor-in-chief of the first edition of Interior Graphic Standards (John Wiley & Sons), which received the Professional and Scholarly Publishing Excellence Award in Architecture and Urban Studies from the Association of American Publishers. She has authored several other professional reference and college textbooks as well as numerous articles for periodicals. McGowan was previously on staff at the American Institute of Architects, Professional Systems Division, researching and developing content for master guide specification system MasterSpec.
McGowan consulted on several divisions of the National Institute of Building Sciences BIM standard outline specification, which is used as the basis of the BIM standard model for public domain. A licensed architect and NCARB-certified architect, she has been a member of RISD's faculty since 1997.
McGowan currently assists the curator for Architecture, Design and Photography at the MIT Museum, where her efforts focus on the archives of Walter Gropius and The Architects Collaborative as well as the pioneering technology and photographs of Berenice Abbott.
Fall 2022
INTAR-2372-01 Scheme Detailing
Spring 2023
INTAR-2382-01 Codes and Details