Wolfgang Rudorf
Associate Professor
Image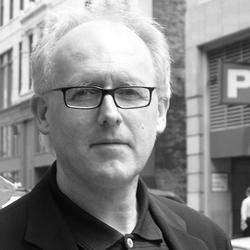 DIPA, Technische Universitat Berlin
MAS, Massachusetts Institute Technology
Wolfgang Max Rudorf received his engineering diploma in Architecture and Urban Planning from the Technical University in Berlin. As a recipient of a German Academic Exchange scholarship, he attended the History Theory and Criticism Program at MIT, receiving a Master of Science in Architectural Studies with a research focus on the Public Works Administration's public housing initiative during the New Deal era.
Rudorf is a licensed Architect in Massachusetts and a LEED accredited professional, concentrating in his practice on the interface between the architectural and engineering disciplines. Responsible for the design and construction of large adaptive re-use projects, affordable housing projects, and the preservation of historic landmarks in the United States and Germany, he is an adamant supporter of an integrated project delivery method.
He has taught as an adjunct faculty member for many years in the RISD INTAR Department and is currently coauthoring Libraries – A Design Manual to be published by Birkhäuser Verlag in 2011.
Academic areas of interest
Green Building Technology
Integrated Project Delivery and Building Information Modeling
Interface of Architecture and Engineering
Fall 2022
INTAR-2318-01 Building Structures and Systems For Adaptive Reuse

INTAR-2397-01 Design Thesis Prep

INTAR-8960-01 Professional Internship

NMSE-8960-06 Professional Internship
Summer 2022
INTAR-8960-01 Professional Internship

NMSE-8960-05 Professional Internship
Wintersession 2023
INTAR-8960-01 Professional Internship

NMSE-8960-06 Professional Internship
Spring 2023
INTAR-2379-01 Theory Wkshp: Investigating Interiority

INTAR-23ST-05 Advanced Design Studios

NMSE-8960-03 Professional Internship