Lauren Fensterstock
Lecturer
Image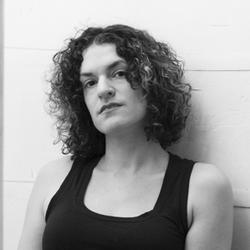 Lauren Fensterstock creates elaborate sculptures and installations that explore the evolving history of our relationship to nature. These intricate artworks are constructed in the material of ladies' accomplishments, such as quilled paper and shellwork, emphasizing the capacity of traditional female crafts to reflect on the complexities of the world beyond the domestic sphere.
Fensterstock is a United States Artist Barr Fellow whose work has been the subject of major solo exhibitions at MOCA Jacksonville, The John Michael Kohler Art Center, The Bowdoin College Museum of Art and Drexel University. She has also recently exhibited at such institutions as Rijswijk Museum, Austin Contemporary, Des Moines Art Center and Wichita Museum of Art. Her work is represented by Claire Oliver Gallery in New York.

Outside the studio Fensterstock has taught, lectured and critiqued around the country. She was the 2018–19 Lamar Dodd Professorial Chair at the University of Georgia. She has held appointments at Virginia Commonwealth University, served as academic program director of the Interdisciplinary MFA at Maine College of Art and was interim director of the ICA at MECA. She holds degrees from the Parsons School of Design (BFA 1997) and SUNY New Paltz (MFA 2000).
Spring 2023
JM-4489-01 Senior Seminar

JM-448G-01 Graduate Jewelry Seminar 2

JM-452G-01 Graduate Jewelry Seminar 4