Michael Blier
Critic - Landscape Architecture
Image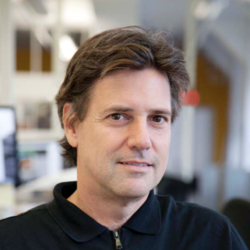 BFA, Rhode Island School of Design
BLA, Rhode Island School of Design
MLA, Harvard University
Michael Blier is a registered landscape architect and founding principal of the critically recognized design group Landworks Studio, located in downtown Boston. His recent work is largely urban and site specific in nature. It seeks to exploit the inherent complexities that exist between ecologically challenged sites, ecological and cultural sustainability, material tectonics and program. The work of Landworks Studio has received numerous awards from the American Society of Landscape Architects (ASLA), the Boston Society of Landscape Architects (BSLA) and the Boston Society of Architects.

Blier has been a visiting critic at RISD since 1991. He has lectured extensively throughout the US at universities including: the College of Art & Design at Louisiana State University, Knowlton School of Architecture at The Ohio State University, Penn State University, University of Colorado in Fort Collins, The Taubman School at the University of Michigan, The University of Illinois C/U, the Sam Fox School of Design & Visual Arts at Washington University and the Graduate School of Design at Harvard University.
Before establishing his current practice in 1997, Blier worked with the office of Martha Schwartz Inc. in Cambridge, MA, focusing on a series of art-based urban public and private projects such as the Javitz Plaza in New York City, the US Department of Housing and Urban Development Headquarters in Washington, DC and the Davis Residence. He lives with his family in Salem, MA, where he is an active community member and former volunteer on the Conservation Commission and the Design Review Board.