Sara Cohen
Critic - Landscape Architecture
Image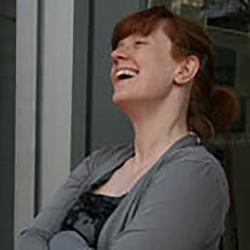 BA, Smith College
MLA, Harvard University
Sara Cohen is a founding principal and registered landscape architect at ASK Design/Build, Inc. located in Cambridge and Arlington, MA. She has a particular interest in the design and construction of urban public spaces. She believes that through engaging the processes that act upon a site, from historical to natural to social, designers can generate technologically innovative, long-lasting and appropriate designs.
Prior to ASK, Cohen worked at Hargreaves Associates and Sasaki Associates, where she contributed to a range of projects from master plan through final completion. These projects included Blaxland Riverside Park in Sydney, Australia, the Chicago Riverwalk, the Lawn on D in Boston and the Wilmington Waterfront Promenade at the Port of Los Angeles. The Lawn on D won the AIA National Small Project Award and an Honor Award for General Design from the American Society of Landscape Architects. The Chicago Riverwalk was recently awarded a Rudy Bruner Award for Urban Excellence silver medal. Recent projects with ASK include Broadsheet Coffee Roasters and Lamplighter Brewery Co. in Cambridge, MA.
Academic areas of interest
Social Landscapes and Materials, Construction and Technologies.
Fall 2022
LDAR-2266-01 Material Tests: Prototyping and Digital Fabrication
Wintersession 2023