Tiago Campos
Associate Professor
Image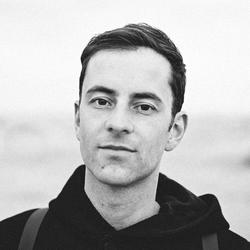 Tiago Torres-Campos is a Portuguese landscape architect whose work explores multidisciplinary approaches to contemporary landscapes and complex territories. His interests focus on intersections between landscape practice and the Anthropocene as well as issues of landscape representation. He co-edited Postcards from the Anthropocene (2022), which explores some of these topics.
Torres-Campos' experimental work ranges from modeling and digital fabrication to video production and speculative writing. Through his PhD in Architecture by Design (2022), he investigates ways of thinking geologically about Manhattan.
Torres-Campos has experience in landscape architectural design, regional and master planning in both urban and rural environments. He was responsible for delivering award-winning proposals in international competitions and for managing the research and international communication teams. He has published internationally and is the founder of CNTXT Studio, a research-by-design platform focusing on the trans-disciplinary study of landscape.
Before joining RISD, Torres-Campos taught at the University of Edinburgh, Scotland and the University of Lisbon, Portugal.
Summer 2022
LDAR-2256-01 Design Foundations/field Ecology
Spring 2023
LAEL-1044-01 History Of Landscape Architecture

LAEL-1044-02 History Of Landscape Architecture

LDAR-1044-01 History Of Landscape Architecture

LDAR-1044-02 History Of Landscape Architecture