Printmaking
Image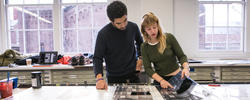 Printmaking at RISD supports your creative development as you engage in visual expression via intaglio, lithography, screenprint, relief and related photo-processes. Both undergraduate and graduate majors work toward a focused personal direction by mastering traditional and contemporary techniques, including digital and alternative print methods.
In the studio
In Printmaking you work in a well-equipped facility with state-of-the-art equipment for lithography, intaglio and screenprinting. Visits to the RISD Museum along with off-campus museums, galleries and symposia underscore the rich historical context of contemporary printmaking.
Image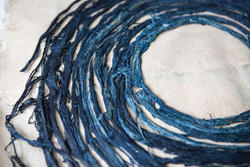 Image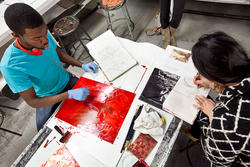 Image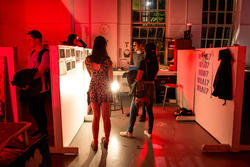 Alumni
After RISD, Printmaking majors go in many different directions, often pursuing interests they've defined as students. Many alumni become practicing fine artists who exhibit their work all over the world. Others make an impact on the art world by running galleries, curating shows, writing art criticism, teaching, launching small startups and more.