Lisi Raskin
Associate Professor
Image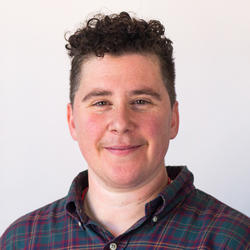 BA, Brandeis University
MFA, Columbia University
Lisi Raskin earned an MFA from Columbia University, School of the Arts (2003) and a BA with High Honors from Brandeis University (1996). Before joining the faculty at RISD, Raskin taught at Tyler School of Art, Columbia University and Virginia Commonwealth University. They have led workshops, given lectures and served as a critic at numerous institutions abroad, including the Universitaet der Kunst in Berlin, Germany; the Royal Academy of Art in Stockholm, Sweden; Jan van Eych Academy, Maastrich, The Netherlands; and the Valand School of Art, Goteborg, Sweden. In the US, Raskin has been a visiting lecturer and critic at such institutions as the Mason Gross School of the Arts at Rutgers University, the University of Texas at Austin, Parsons School of Design, the University of Buffalo and the School of the Museum of Fine Arts in Boston.
Raskin has exhibited their work at the Contemporary Art Center, Vilnius (2020), ICA at the Maine College of Art, Portland (2012) and created collaborative installations at the Kentucky Museum of Arts and Crafts, Louisville (2015) and Bunkier Stzuki, Krakow (2015). They have published web projects with the Dia Art Foundation, New York (2009), Triple Canopy, New York (2011) and Creative Time Reports, New York. They have had solo shows at PS1 MoMA (2006), Bard Center for Curatorial Studies/Hessel Museum (2008), The Blanton Museum of Art, University of Texas at Austin (2009), Art in General, New York (2014) and This Friday or Next Friday, Brooklyn (2016). Their work was also included in the 11th International Istanbul Biennial, Istanbul, Turkey (2009) and the Momentum Biennale of Contemporary Art, Moss, Norway (2013), among others. Since 2006, they have shown with Galleria Riccardo Crespi, Milan and have had numerous solo exhibitions in galleries including Guild & Greyshkul, New York (2007), Milliken Gallery, Stockholm (2008), Reception Gallery, Berlin (2010) and Churner and Churner Gallery, New York (2012, 2014).
Raskin was awarded a Creative Time Global Residency (2013) and the Guna S. Mundheim Berlin Prize in Visual Arts from the American Academy in Berlin (2005). Their work has been reviewed in such publications at Art Forum, The New York Times, The Brooklyn Rail, Hyperallergic and Flash Art International. Raskin's work is in the collection of the Hessel Museum of Art, Annandale-on-Hudson and Bunkier Stzuki, Krakow.
Raskin lives and works in Brooklyn and Providence and is represented by Galleria Riccardo Crespi in Milan.
Fall 2022
SCULP-450G-01 Advanced Critical Issues

SCULP-455G-01 Advanced Critical Issues II

SCULP-4604-01 Installation

SCULP-4783-01 Sculpture Seminar I: Methods, Materials, Makers
Spring 2023
SCULP-4739-02 Junior Sculpture: Studio II

SCULP-4786-02 Sculpture Seminar II: Visual and Critical Literacies