Textiles
Image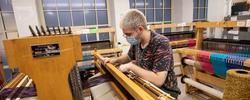 In Textiles you experiment with new materials, technologies and techniques to design and create innovative fabric and fine art. Faculty work closely with both graduate and undergraduate students to help you develop a personal vision and an understanding of larger artistic, social and cultural contexts.
Degree programs
Image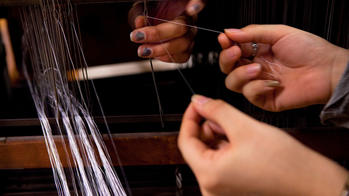 In the Textiles BFA program you learn expertly balance color, pattern, structure and material in the making of various 2D and 3D textiles, both by advanced and traditional hand methods.
Image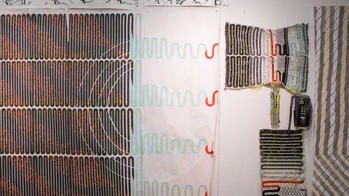 Focusing on the woven, knit and print design of fabrics used for apparel and interior design, the MFA in Textiles encourages you to develop an artistic vision based in research and knowledge of design principles.
In the studio
In Textiles you work with the high-end equipment used in the field—multiharness handlooms, computer-interfaced looms and an electronic jacquard loom—to master advanced weaving techniques, and both hand-operated and electronic knitting machines allow for further exploration of knitted fabrics.
Image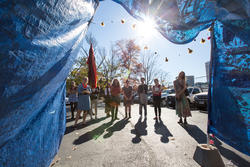 Image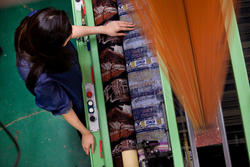 Image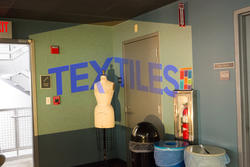 Student work
Image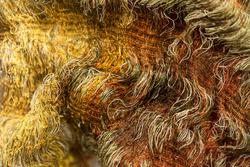 Image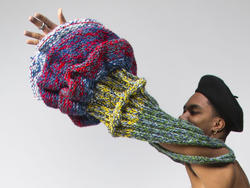 Image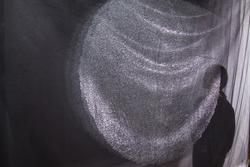 Image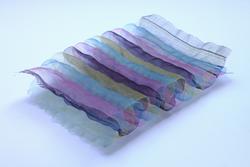 Image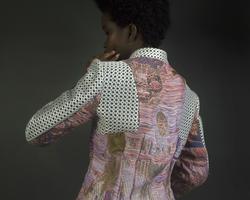 Image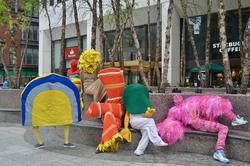 Image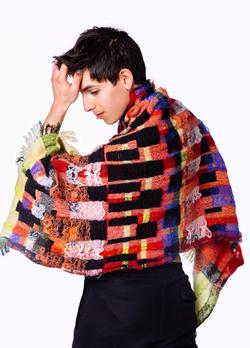 Image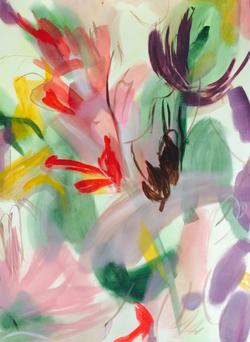 Image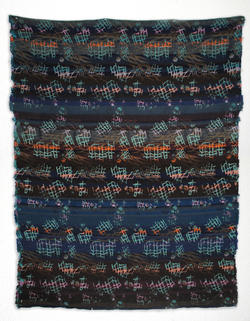 Image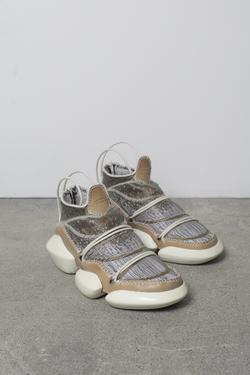 Alumni
After RISD, Textiles alumni energize the field by expressing their personal vision. Many work as surface, pattern and fabric designers for large corporations or small studios, while others create exotic knitwear, establish small production companies, produce performance pieces, make fine art, teach, curate, run galleries and more.
Image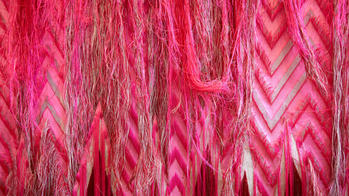 Now based in NYC, Liz Collins is constantly inventing new ways of making art with textiles, challenging boundaries between painting, fiber arts and installations. She often creates spaces that envelop viewers in vibrating color fields, elevating yarn beyond the body to engage with architectural space. In each phase of her 15-part Knitting Nation performance series, she collaborated with futuristically uniformed workers to create large-scale pieces using manually operated knitting machines to comment on technology, trade, labor and the fashion industry.
Image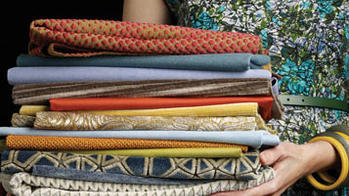 When Rachel Doriss first came to RISD, she was already head over heels in love with textiles and planned to open a small weaving studio in rural Vermont. But while studying both printed and woven techniques, she developed an itch to explore practical applications within the textiles industry. Once Doriss moved to NYC after graduation, she initially landed a job designing printed scarves at Echo before joining Mark Pollack 76 TX at his namesake firm POLLACK, where she is now design director.
Image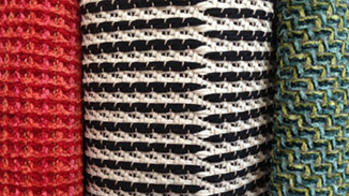 "RISD opened an incredible door for me—and changed my life," says Michael Koch, the co-owner of LA Mills. After working as an executive vice president and director of design at Weariest Sil-Tex Mills and as a senior designer at Jack Lenor Larsen, Koch now designs and produces upholstery and drapery fabrics for the global market through his high-end production facility in Los Angeles, and also works with larger production operations in India, Thailand and Cambodia via Michael Koch Designs.
Featured stories
Students enrolled in Jacquard Design consider the complicated history of the textiles industry while creating personalized weavings. 
RISD alum Jevon Brown and 2016 exchange student Maika Palazuelos make Dwell's annual list.
Many Hands, Many Voices: Textile Histories and Entanglements, taught by RISD Museum curator Kate Irvin, highlights marginalized makers of the past.