Mary Bergstein
Professor Emeritus
Image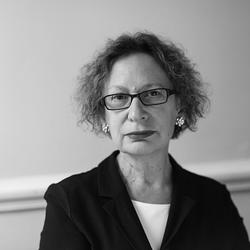 BFA, Alfred University
MA, Cuny Hunter College
PHD, Columbia University
Among Mary Bergstein's books are The Sculpture of Nanni di Banco (Princeton University Press, 2000), Mirrors of Memory: Freud, Photography, and the History of Art (Cornell University Press, 2010) and In Looking Back One Learns to See: Marcel Proust and Photography (Rodopi-Brill, 2014). She is author of scores of articles on the history of art and visual culture, and her new work has taken a subjective turn as in "Hotel Michelangelo" (Afterimage, May-June 2016) and "Palmyra and Palmyra: Look on these Stones, Ye Mighty, and Despair" (Arion, Fall 2016). Her article "Photography in the Szondi Test: 'The Analysis of Fate'" recently appeared in History of Photography (August 2017) and "Freud, Saturn, and the Power of Hypnosis" in Photography and the Optical Unconscious (Duke University Press, 2017).
Academic areas of interest
The Social History of Art
Psychoanalysis and Visual Culture
Florentine Sculpture
Visual Culture and Society
Objects "in motion"