Theory and History of Art and Design
Image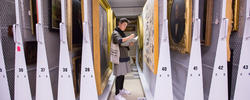 Theory and History of Art and Design (THAD) offers thought-provoking courses that cover a wide range of media, span time periods from ancient to contemporary and embrace diverse critical perspectives. Rooted in reading, discussion and close examination of actual works, the curriculum emphasizes critical thinking and analysis, clarity of communication, and an understanding of artistic expression across cultures and throughout time.
In (and out of) the classroom
THAD courses are rich and varied, taught by faculty with interests ranging from ethnomusicology to landscape in American film, the role of femme fatales in Western art, contemporary African artists, French surrealism and more, with behind-the-scenes access to the RISD Museum giving you great opportunities for in-depth research.
Interdisciplinary approaches to THAD's broad subject matter also invite further exploration of the artistic traditions of the world, critical theory and visual culture, art historiography, aesthetics, object conservation, and histories of art and design in various media, among other broad topics.
Image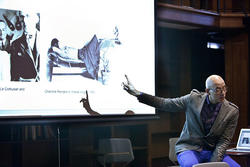 Image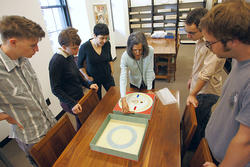 Image