Michelle Charest
Senior Lecturer
Image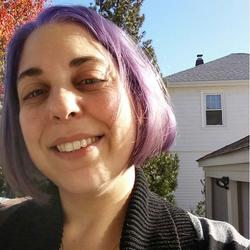 BA, Boston University
MA, Illinois State University
PHD, Brown University
Michelle Charest is an anthropologist, archaeologist, textile artist/designer and naturalist specializing in traditional indigenous and historic fiber arts. At RISD, Charest's enthusiastic teaching has focused on indigenous art and architecture within global contexts. She believes that indigenous arts education is an essential component of promoting indigenous rights and awareness among non-indigenous populations. Indigenous rights, repatriation issues and concerns about cultural appropriation are all central to her courses.
Charest's interests in textiles and fiber arts are extremely wide-ranging, particularly addressing every stage of the production chain using small-scale traditional and indigenous approaches, from sourcing and preparing pigments and fibers to spinning, dyeing, weaving, knitting, finishing, sewing, cleaning and preservation. Her work embraces the use of color and creatively borrowing materials and methods from outside of the textile/fiber world.
STEAM (Science Technology Engineering Arts and Math) research is a critical component of Charest's current work, building on her background in ecology, chemistry, GIS and digital cartography. She is currently researching plants found in temperate North America as potential sources of indigo pigment, with the hope of finding a productive use of excess biomass created by invasive species. She is also working on identifying indicator plant species and mutations that can be linked with particular dangerous chemical signatures in the soil, such as lead and arsenic.