Winifred Lambrecht
Senior Lecturer - Theory + History of Art + Design
Image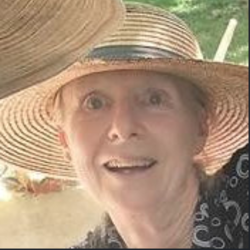 BA, University of California Berkeley
PHD, University of California Berkeley
After doing fieldwork in Peru and Egypt, Winifred Lambrecht taught in New York at CUNY and the School for Visual Arts. She moved to Rhode Island and became director of a cultural program at the RI State Council for the Arts, writing grants to support her activities with the state's and the region's ethnic and occupational communities. She also worked with the Smithsonian Institute and maintains affiliations with several festivals directed by the National Council for the Traditional Arts.
Lambrecht has managed a number of international cultural exchanges and continues to document and present traditional artists from a variety of cultural communities. She has collaborated on – or produced/directed – a series of documentary films in countries including Tanzania, Mexico, Armenia and the US. She contributes regularly to such publications as Parabola Magazine and the Journal of American Folklore.

Lambrecht's recent activities include:
Participated in the ethnomusicology forum Music of the Silk Road and presented Iraqi classical oud player Mohammed Antesar, Bryant University, March 2012.
Nominated to the board of directors, Rhode Island Hispanic Heritage, March 2012.
Presented her film The Cuetos: Four Generations of Puppeteers at the International Conference on Puppetry and Post-Dramatic Performance, April 2011.
Reviewed The Berimbau: Soul of Brazilian Music (Eric A. Galm) for Indiana University Press, Spring 2011.
Reviewed the exhibition Keepers of Tradition (The Museum of Our National Heritage, Dr. M. Holtzberg, curator) for the Journal of American Folklore, 2011.
Academic areas of interest
Traditional arts (including traditional African architecture)
Visual anthropology
World music/Ethnomusicology
"Utopian" communities
Immigration
Fall 2022
HPSS-8900-01 HPSS Independent Study
Wintersession 2023
HPSS-W250-01 Sacred Architecture

THAD-W250-01 Sacred Architecture
Spring 2023
HPSS-S239-01 Waysofseeing/waysoflearning: Ethnographic Fieldwork

HPSS-S619-01 Visual Anthropology: The Many Voices Of Culture