Built from the Earth
Image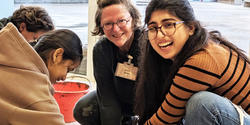 For as long as humans have been building shelters, the earth itself has provided primary construction materials. Today Italian earthen architecture expert Maddalena Achenza is introducing students to artisanal techniques that have been handed down for centuries.
Last fall Jisu Yang BArch 20 and three other RISD Architecture students enrolled in the European Honors Program in Rome joined Achenza and a team of architects and researchers at the University of Cagliari on the island of Sardinia for a weeklong earthen architecture workshop.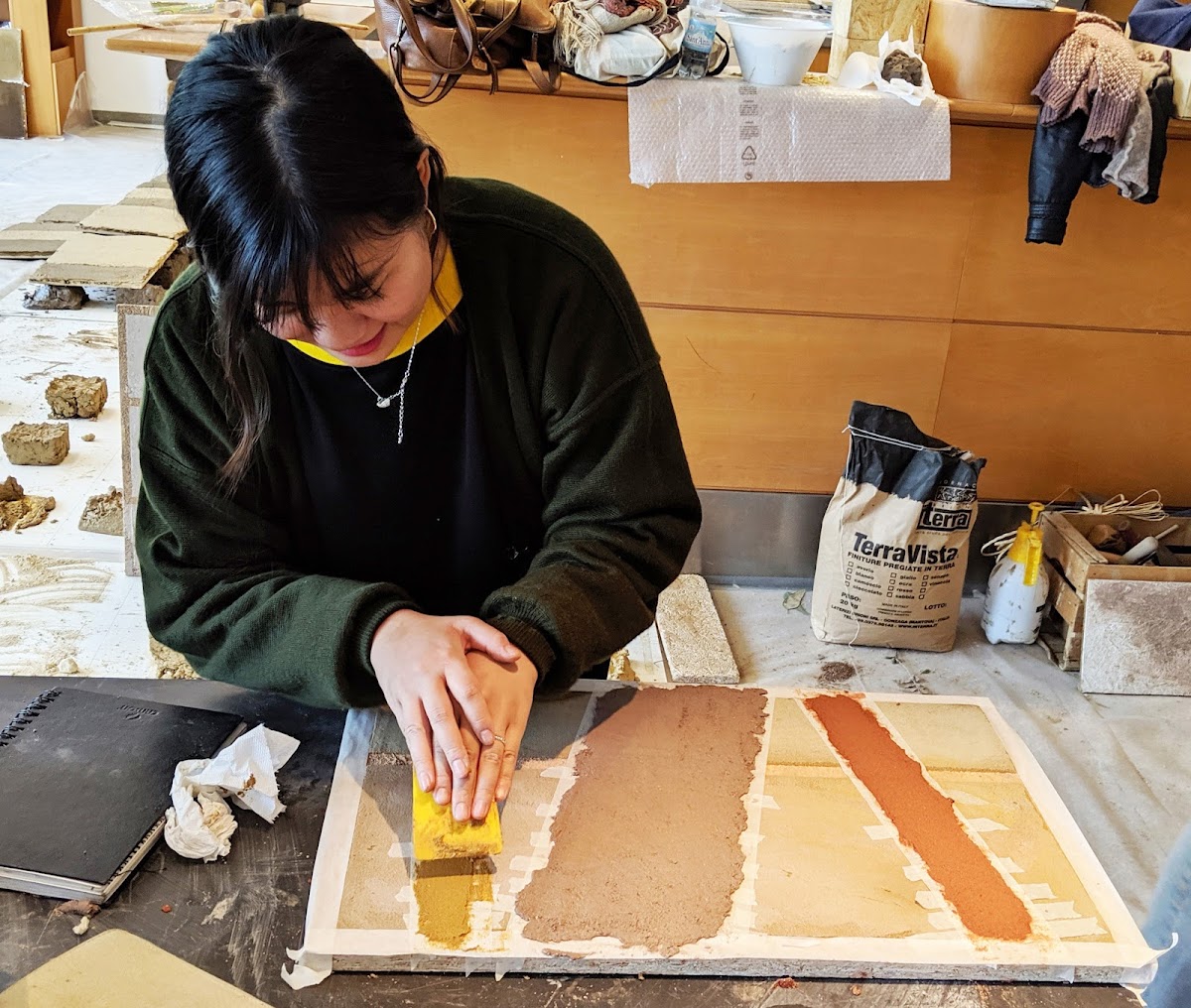 Among them were RISD faculty members Laura Briggs BArch 82 and Eduardo Duarte, both of whom got to know Achenza when she participated in RISD's international Shared Languages symposium in 2018 and spoke about her work revitalizing earthen architecture practices in Algeria and Morocco.
"Spending time with traditional artisans is a way for students to reappropriate and shape artisanal products."
"Many students are taught to use ready-made products at university," Achenza explains. "Spending time with traditional artisans like Kennji Matsuki and Brahim El Minsari is a way for them to reappropriate and shape artisanal products—to develop the vision and imagination to solve problems."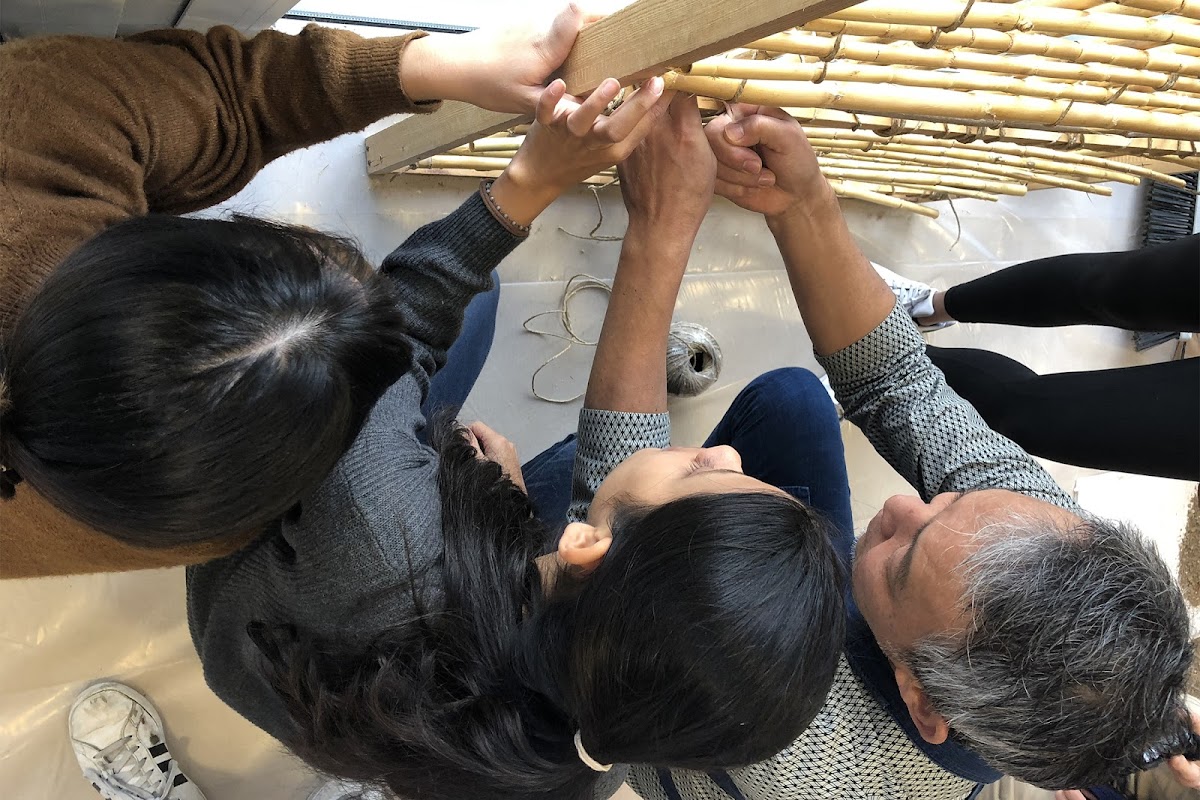 Yang considers the workshop "a life-changing experience," explaining that in collecting natural materials such as seaweed, sand, hay and various kinds of soil, students learned to use them to make rammed earth and adobe construction and for techniques such as plastering and wattle and daub.
"These practices date back many millennia and have traces on every continent."
Duarte first became aware of such techniques as an architecture student in Portugal and later took a summer class with Achenza called Full Immersion in Earth.
"These practices date back many millennia and have traces on every continent," he says. "Thanks to Maddalena and the support she has earned from organizations like UNESCO and Sardegna Richerche, students can engage with the field simultaneously as a cultural practice, a form of economic sustainability and a way to conserve our built heritage."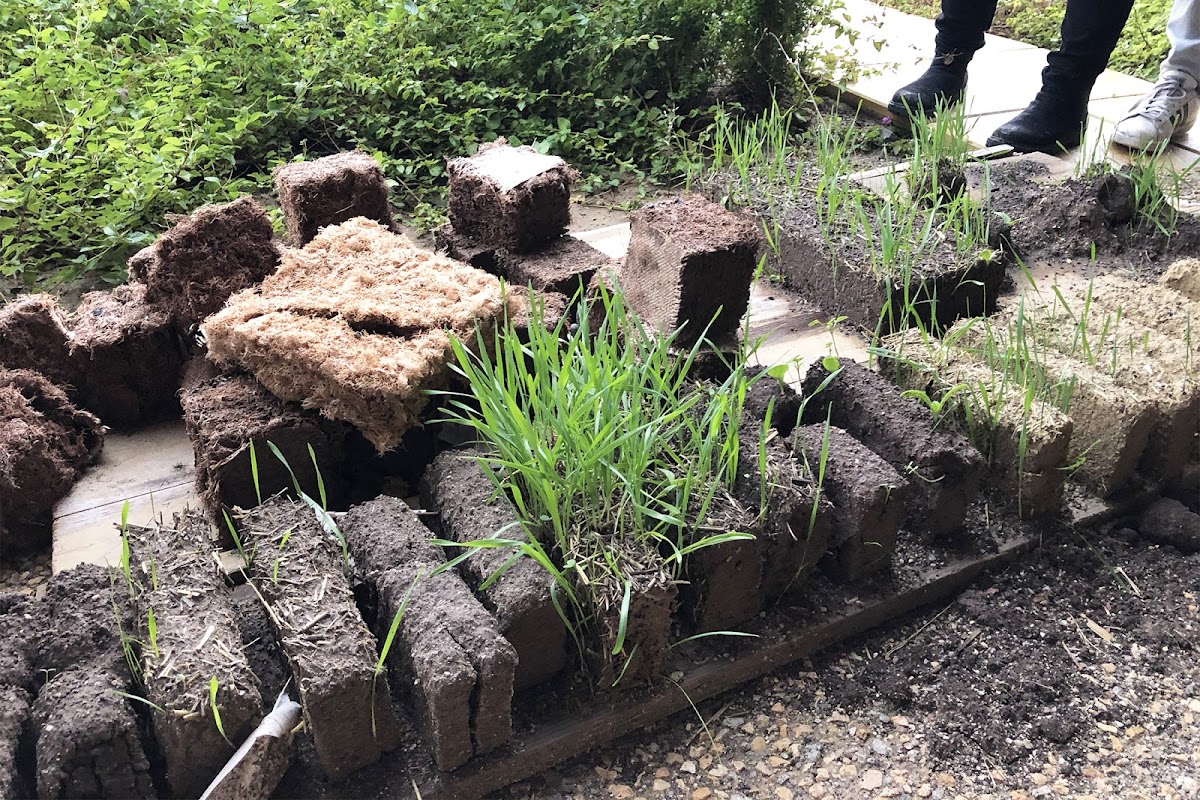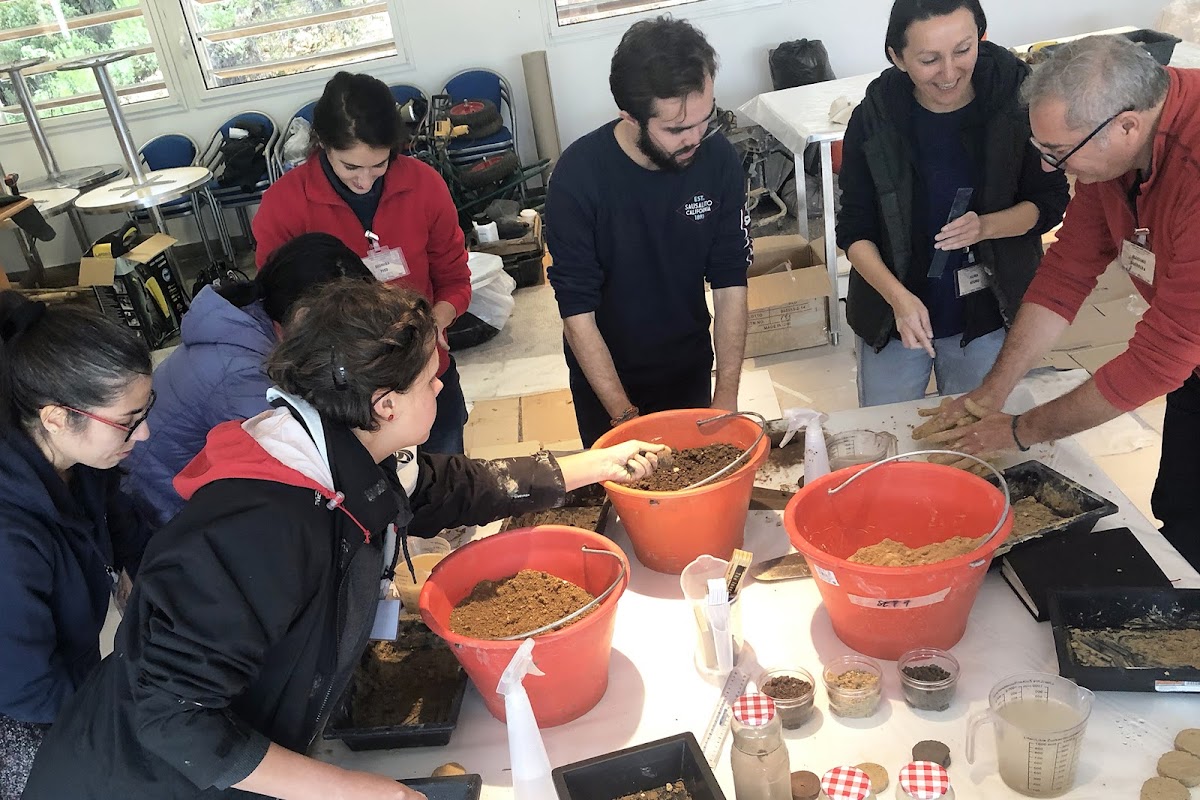 Conducted primarily in Italian, the workshop tapped the experience of experts from around the world: Matsuki from Japan, El Minsari from Morocco, Italy's Isabella Breda and Romania-based Alessandro Serra and Alina Negru.
Techniques employed in each location are based on how local water, clay, sand and silt interact in a specific climate. "While the transmission of knowledge on earthen architecture techniques is global," Duarte explains, "local conditions motivate the development of distinct practices and inspire new perspectives about one's own territory."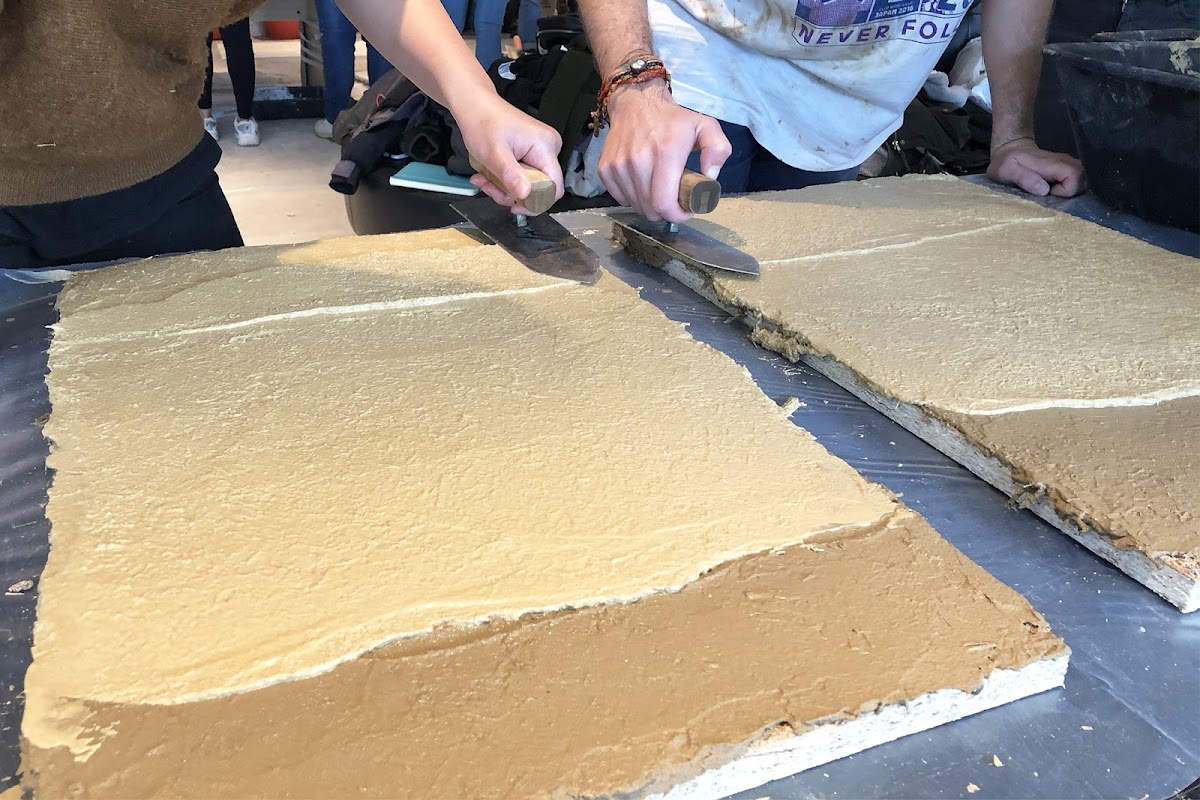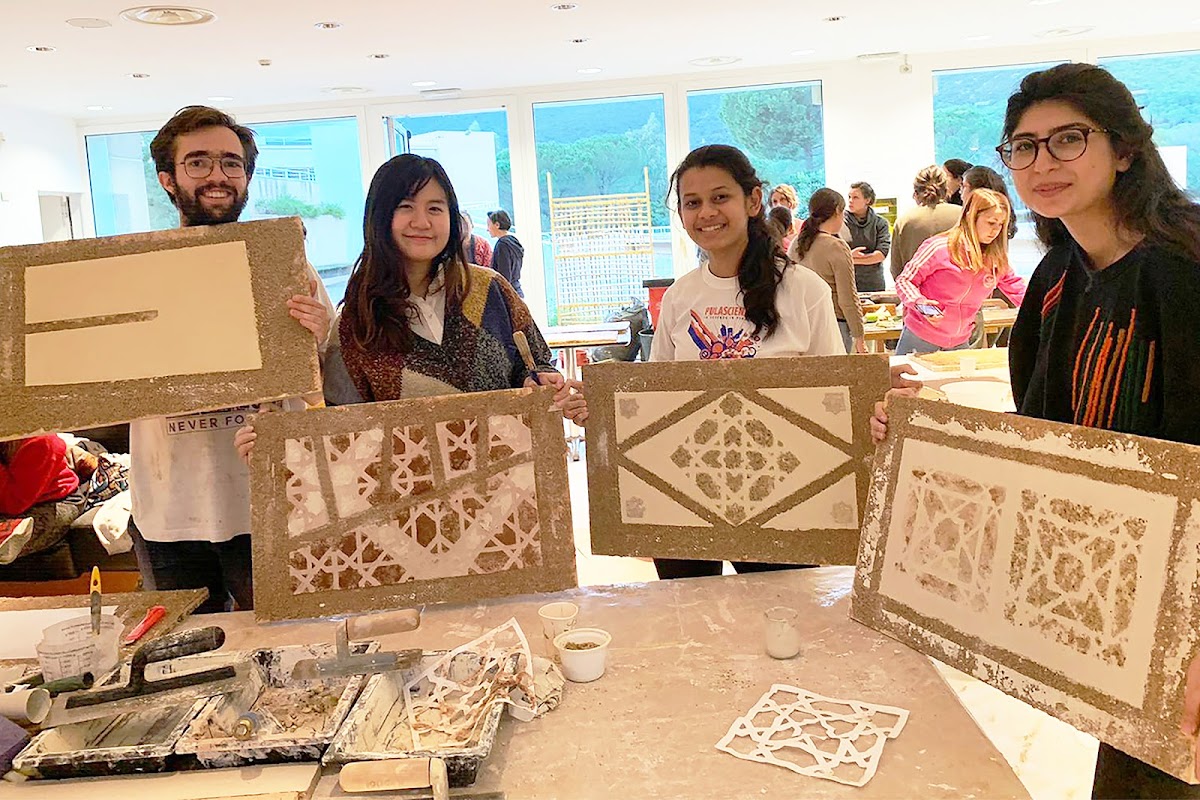 The first day of the workshop was dedicated to natural fiber floor coverings, and from there participants gained hands-on experience in making earthen and traditional Japanese plasters, fashioning beams out of palm trees, producing adobe bricks using historical clay ovens, weaving carpets and making handmade furniture out of local wood species.
"We stayed near the beach and took a bus to the school, which is situated in the mountains about an hour's drive away," says Yang. "We used materials gathered from the different regions in different ways."
Now that she's back at RISD, the Architecture major is continuing to pursue these crafts using local materials gathered at RISD's own waterfront property in Barrington, RI.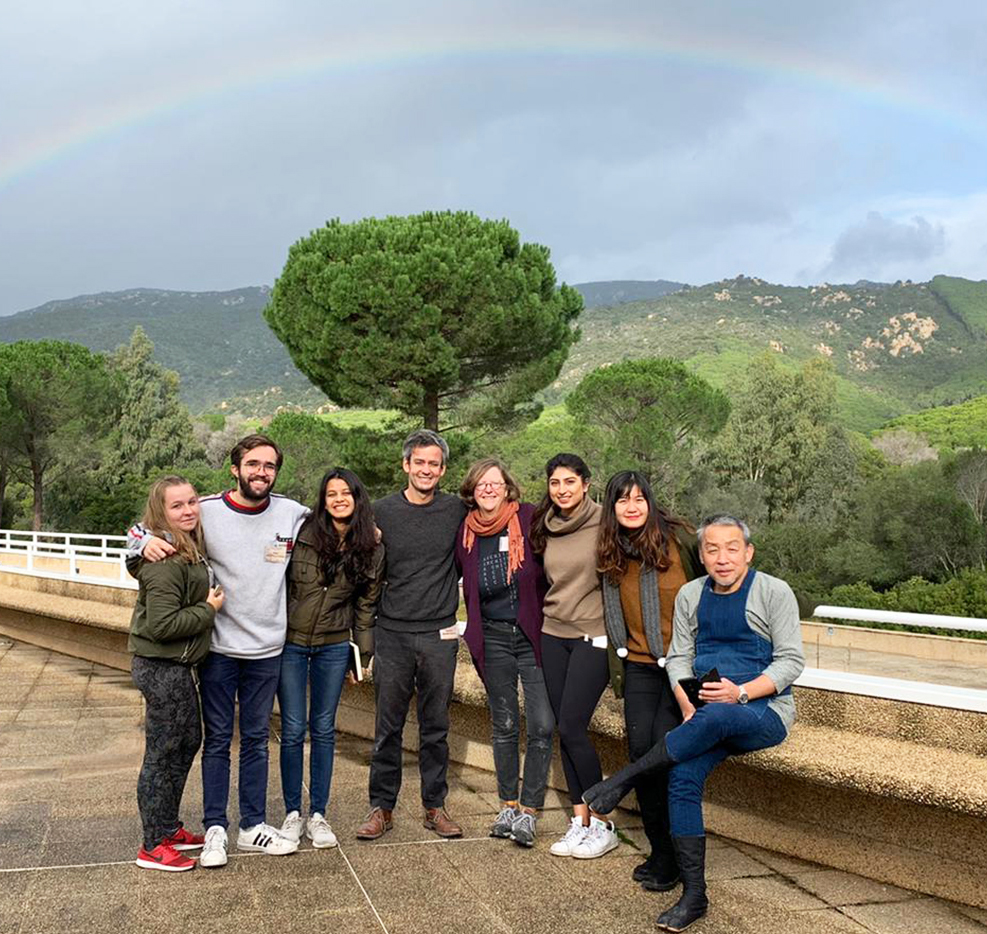 Duarte is also using what he learned in Italy here in Rhode Island, conducting additional research on compressed earthen blocks during his current sabbatical and developing a new studio course for next year.
"The intent," he says, "is to involve students in getting to know the value of the earth from physical and social perspectives—as both soil and a source for developing know-how and testing interventions in the built environment."
—Simone Solondz