Alumni Association Salutes its New President
Image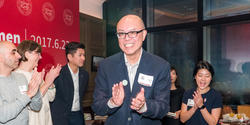 On June 2, 1894, less than two decades after RISD's founding in 1877, a group of enthusiastic graduates officially launched an Alumni Association to "awaken a wider and more intelligent interest in the subjects taught by the school and in the school itself." The 67 original members elected William L. Coop, who studied metal engraving at RISD, as president of their new group.
Exactly 125 years to the day later, President Rosanne Somerson 76 is pleased to announce that Donald Wun Hing Choi BArch 82/Parent 07, an architect and developer based in Hong Kong, has graciously agreed to serve as the new president of the Alumni Association.
"The Alumni Association has an ambitious agenda for building on its 125-year history."
As the first Association president from outside the US, Choi is especially well suited to represent the 30,000 alumni living in 93 countries around the world. Once his two-year term begins on July 1, he will serve as their key spokesperson and also represent the organizaton as an ex officio member of RISD's Board of Trustees.
"The Alumni Association has an ambitious agenda for building on its 125-year history," says Choi. "Our 2018 alumni survey found that alumni have a strong appetite for deeper engagement with RISD, so we are rapidly expanding our network of regional clubs and affinity groups, building a mentorship program, presenting new alumni awards and creating new avenues for alumni to support RISD."
After welcoming RISD's newest class of alumni at Commencement yesterday, President Somerson noted, "I am excited that Mr. Choi will lead the Alumni Association. RISD alumni use their talents and bold ideas to help create impact in the world, solving societal and environmental problems, creating new businesses and forms of practice, and inspiring us with their beautiful works of art, products and ideas that—taken together—describe a better future."
An alumna herself, President Somerson adds that "when students graduate, their relationship with RISD continues in new ways. Our programs serve alumni for a lifetime, and alumni, in turn, help advance our mission by sharing their love of RISD with prospective students and contributing to our growing culture of philanthropy."
"Our programs serve alumni for a lifetime, and alumni, in turn, help advance our mission...."
Choi shares President Somerson's belief in the power of architecture and design to advance society and address global needs. As executive director and CEO of Chinachem Group, a leading property developer in Hong Kong, he has worked with the local government, a number of NGOs and the private sector. He served as director of Foster and Partners and is a former chairman of the Architects Registration Board, Hong Kong Special Administrative Region.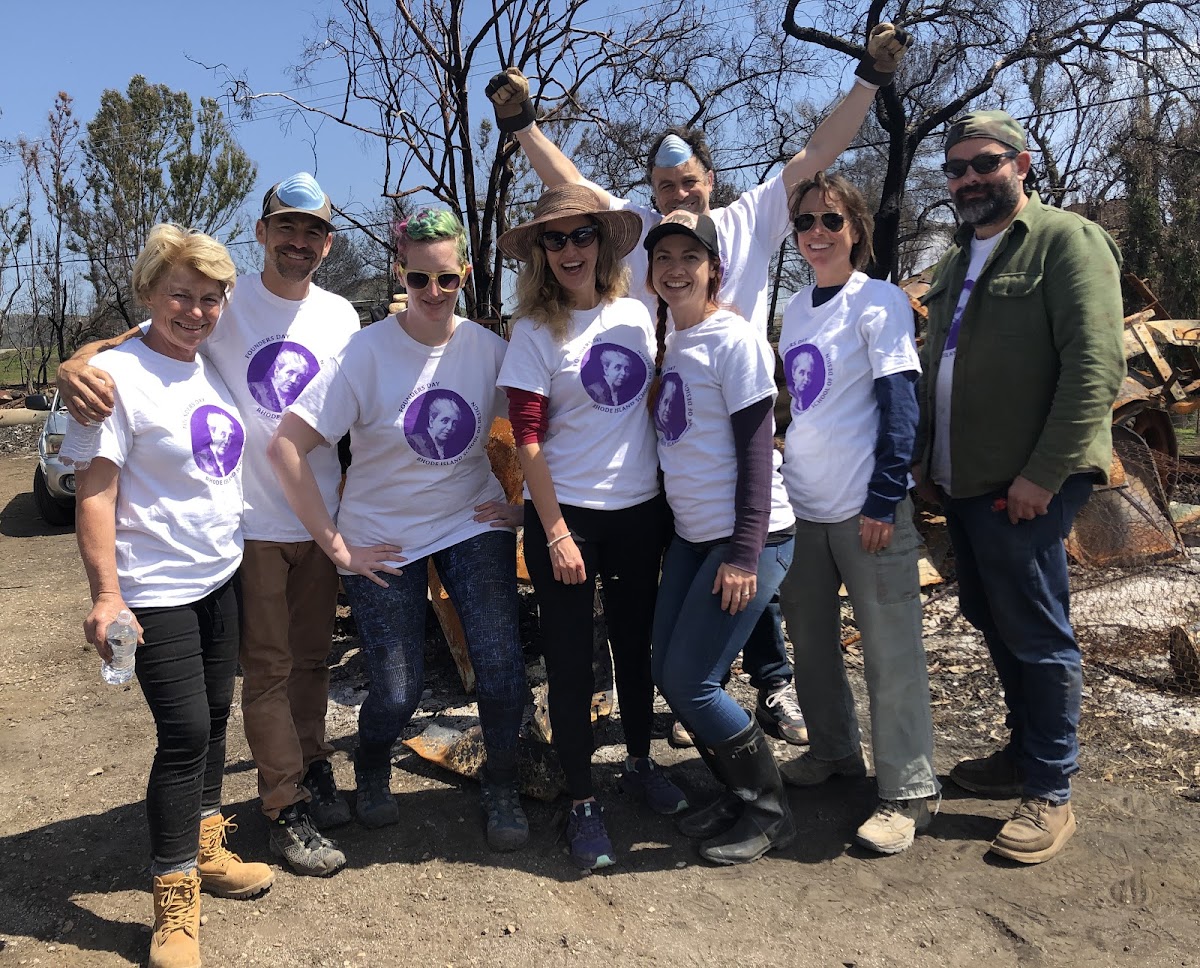 Choi also has a long and distinguished record of community service locally and with RISD. He is a global trustee of the Urban Land Institute, a trustee of Design Trust–Hong Kong, vice president of the Hong Kong Institute of Urban Design, board director of Hong Kong Science and Technology Parks and chairman of Construction Innovation and Technology Application Centre.
In terms of his volunteer work for RISD, Choi helped found and lead the RISD/Hong Kong alumni club and worked to establish the Hong Kong Alumni Club Endowed Scholarship to benefit current and future students. For the past two years, he has also been an active member of the President's Alumni Advisory Council, a group dedicated to helping President Somerson strengthen RISD in multiple new ways.
"I urge alumni to come back to campus for RISD Weekend from October 11–13 and attend our Alumni Association meeting," Choi says. "In addition to an expanded array of programs, we look forward to the launch of a dynamic new website in October to support more alumni engagement."
To learn more or become involved with the Alumni Association, email alumni@risd.edu or call 1-401-709-8585.