Animating Ambition
Image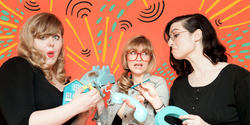 Back when she was a student at RISD, Emily Collins 08 FAV stumbled across an intricate miniature set in the basement of Market House that was so amazing she needed to know who made it. Before long she learned that the crazily compulsive set sprang from the mind of Michaela Olsen 09 FAV—then a year behind her in the Film/Animation/Video department. Now, more than a decade later, Collins and Olsen are two of the three women running a thriving startup called Mighty Oak.
"It really was a combination of being super naive and very, very stubborn," recalls Jess Peterson, the CEO, creative producer and original founder of the Brooklyn-based animation studio. In 2014 she planted the seed for the company, aiming to build brands for female entrepreneurs—but then quickly discovered that her dream was too broad and difficult to scale.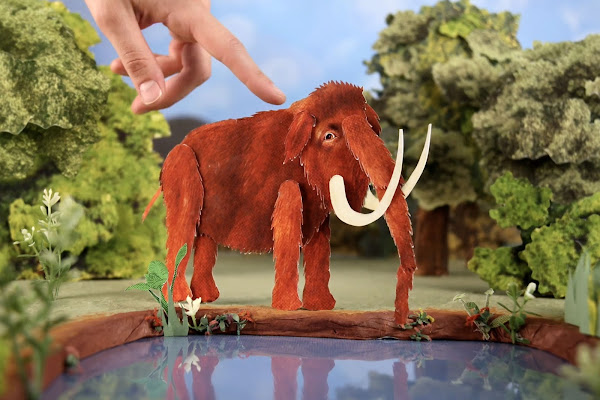 Meanwhile, at her day job as communications coordinator at the Children's Museum of the Arts in NYC, an opportunity arose to collaborate on a stop-motion video project with Collins, one of her coworkers. After finishing that first project, they were excited at the potential of pushing further: the animation world felt niche enough, the demand for stop-motion high enough and the two talented enough to nurture Mighty Oak 2.0.
Both self-described "people-people," Collins and Peterson note that their ability to leverage connections was crucial from the outset. "When we started we had no financial backing, no portfolio, no space, no money… we were just coming through with a bold idea," says Peterson. "But enough of our friends and colleagues were willing to let us create something for them that we were able to attract exciting early clients"—including high-profile ones like The New York Times and West Elm.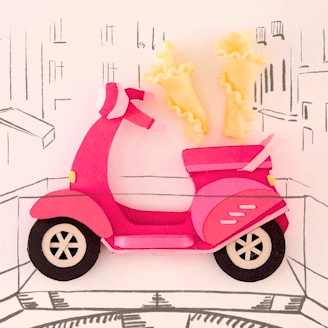 As the Oak started to grow, Collins invited Olsen—whose work continued to intrigue her—to get involved as a fabricator and animator. Within a few months, she became a third partner and director, bringing to the team the expertise she had honed while freelancing for major animation studios.
Now, less than four years later, Mighty Oak describes itself as "a bunch of nerds who are obsessed with telling stories" in "powerful, accessible and extremely sharable" ways. The studio has grown into a seven-person, two-dog team producing whimsical, affecting stop-motion campaigns for some of the most recognizable brands in the world, including HBO, Nick Jr., Netflix and (RISD-alum-founded) Airbnb. The studio is especially proud of its work for Terrence Nance's radical variety show Random Acts of Flyness on HBO (co-hosted by fellow alum Doreen Garner MFA 14 GL).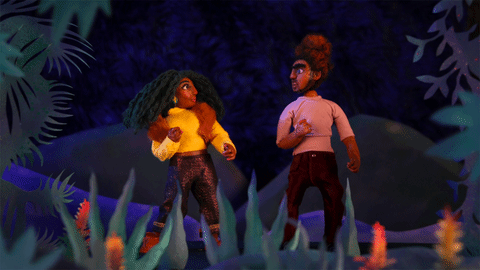 Tackling issues of race and identity in fresh new ways, the series has allowed the team to explore how stop-motion animation can lend itself to raw, risky storytelling. "There can be limitations to the character designs we're allowed to create for ad agencies," Peterson says. But since Random Acts of Flyness "is very much about the black experience—about gender fluidity and inclusiveness—it's a real honor to be able to share stories like that."
"There's a certain openness and agility to RISD students and alums that allows them to take on any creative task."
Each of the three partners brings a unique, complementary set of skills to the startup. Peterson's background in communications, customer service and PR—combined with her passion for storytelling—allows her to mix the business end of things with creative production. Olsen handles much of the overarching art direction, design and branding for the studio, but likes to get her "hands dirty" whenever possible—and also recently managed to complete her own side project, a wonderfully quirky animated short called Under Covers premiering at the 2019 Sundance Film Festival. Collins bridges the work of the two; with a passion for making art, she says, "I'm very big on managing teams of creative makers and helping them be as productive as possible."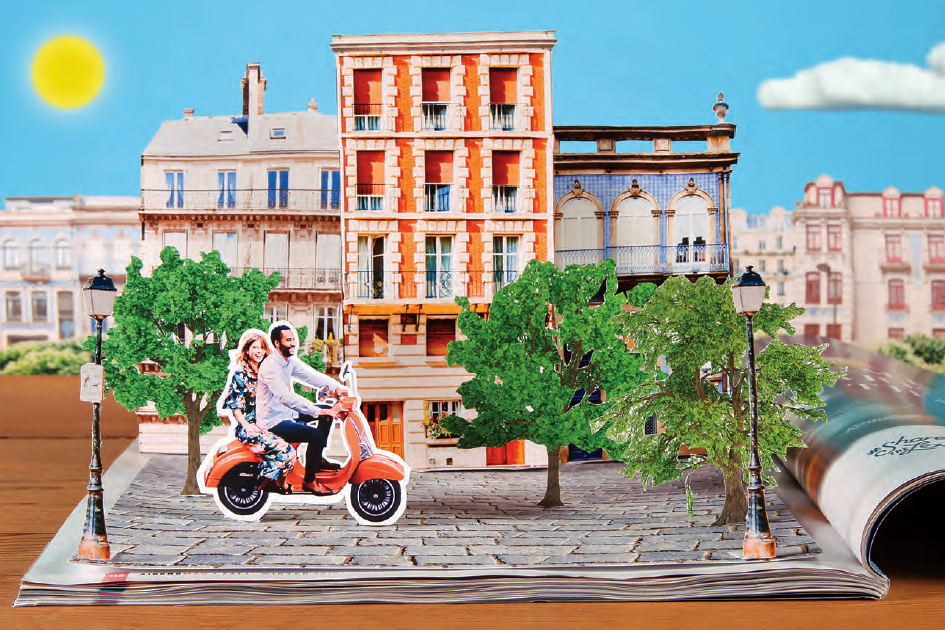 Mighty Oak's four full-time employees include two other alumni: Anthony Galante 15 FAV and Minkyung Chung 16 FAV (who started out as interns), and the studio regularly collaborates with more than a half dozen other alumni for specific projects. "There's a certain openness and agility to RISD students and alums that allows them to take on any creative task," says Collins. The first-year Foundation Studies program "forces everyone to explore so many different mediums that it helps teach artists how to be uncomfortable, comfortably. It helps them feel confident when jumping into new territory."
Beyond seeking out new and compelling storytelling opportunities, Mighty Oak is working to expand its 2D portfolio to meet the demands of the market—"whatever it takes for us to remain here," says Olsen. "It feels amazing to be making art in any way possible in the world. Even when it's high pressure and you're worried about a deadline, you kind of step back and say, 'Okay, I'm literally moving a face around on a pineapple.' We're pretty lucky to be able to do this kind of thing."
—Liisa Silander + Lauren Maas
January 23, 2019