Connecting with the Class of 2022
Image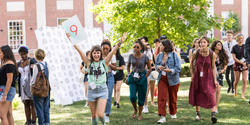 New student orientation is in full swing, with 473 first-year students and 221 new graduate students joining RISD's unique learning community. Incoming students are participating in such programs as Project Thrive (for first-generation college students), POSE (the Pre-Orientation Service Experience) and International Student Orientation. Led by the Center for Student Involvement (CSI) with support from the RISD Dining and Facilities teams, orientation offers a whirlwind of fun, new friends, information sharing and foundation building.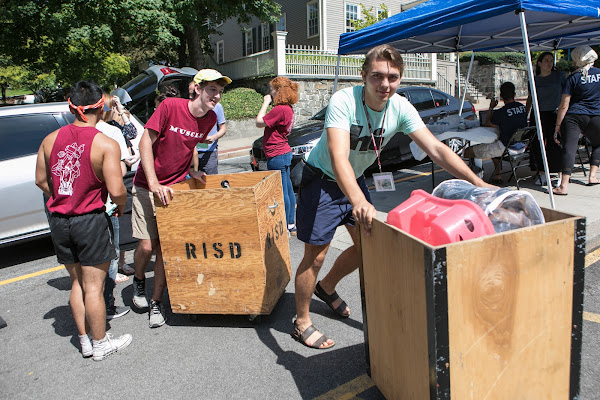 It's worth noting that this year's crop of incoming students had built a strong foundation for themselves long before arriving at RISD, with impressive credentials and interesting backgrounds. The class of 2022 boasts an average SAT score of 1305 and average GPA of 90.2. Among the incoming graduate, transfer and first-year cohorts, eleven incoming students are fluent in four languages and 41% are international, with the furthest-traveled hailing from Southbank, Australia—an incredible 10,495 miles away from Providence.
For international graduate and undergraduate students, orientation began a few days earlier with sessions about studio and critique culture in the context of American art and design schools. New international students explored Providence, discovered valuable resources such as the Center for Arts & Language and took in advice from fellow international students like Yan Diego Wilson 20 PT, who is serving as an international orientation leader for the second year in a row.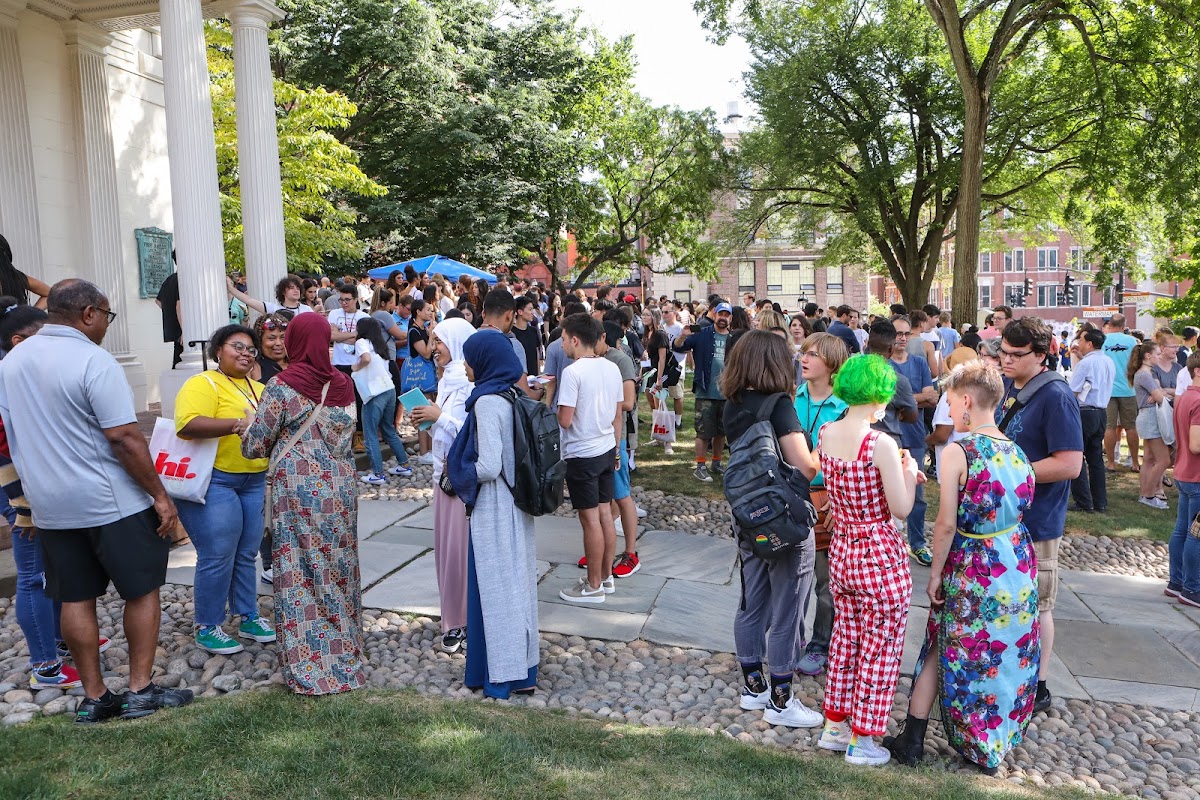 Wilson hails from the Dominican Republic and is full of encouragement for students who might find themselves feeling alone in their transition to life at RISD. "I think it's important to find cultural places on campus and in the city that make you feel more at home," he suggests. "People come to RISD from all over the world and we help ourselves by getting together."
When asked what's surprised her the most about RISD so far, first-year student and Detroiter Tamia Jackson 22 EFS bemoaned an experience familiar to all who cross campus: "The hills! I had no idea. And we got here before the Muscles were out." (RISD Muscles are the upperclass volunteers who lend a hand on move-in day.) Jackson and her fellow midwesterners make up 5% of the class of 2022, while 29% is comprised of students from the northeast. No matter their provenance, all first-year students took part in learning sessions that covered topics such as health, wellbeing, consent and relationships. They toured the museum, participated in RISD traditions for the first time and took in the words of the Reverend Dr. Jamie Washington, who returned to campus to give an inspirational and interactive talk about inclusion on campus.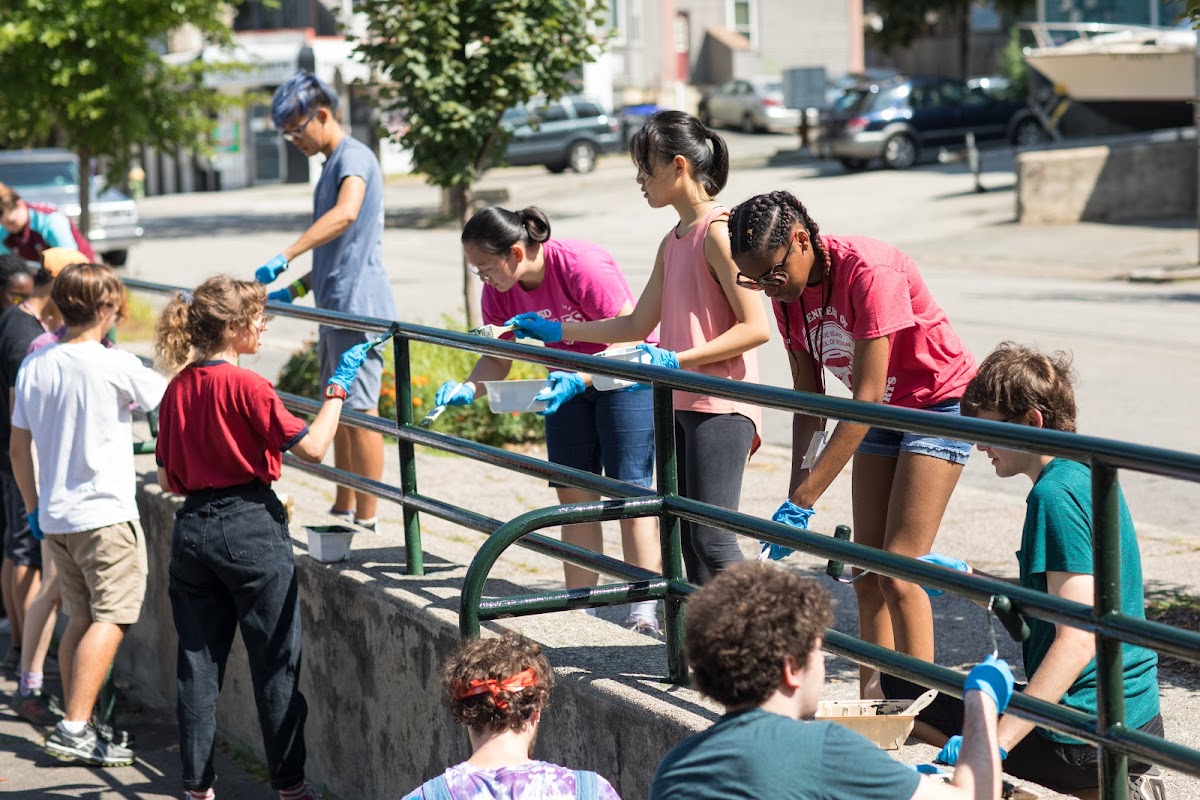 At Convocation on Tuesday, September 3, President Rosanne Somerson 76 ID emphasized the value of interconnectedness and the importance of observing and honoring the ways in which systems of nature sustain one another. It was an apt metaphor for orientation itself: a period when students take time to absorb the small, practical details of life on campus as well as the broader opportunities available to them at RISD and beyond.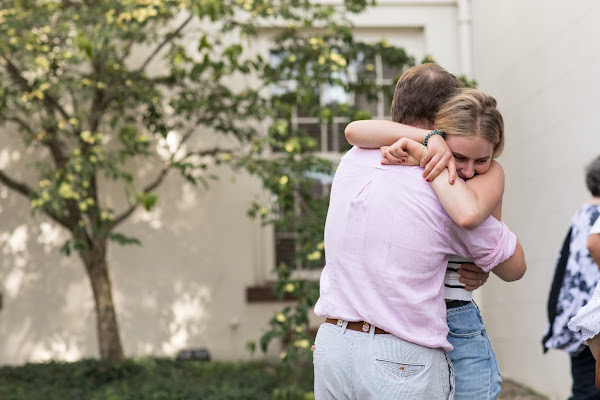 Students also embraced this spirit of connection through service learning. This year CSI built upon its popular POSE program by scheduling a half day of service open to all interested students. POSE leader (and former "POSE-r," as alums of the program call themselves) Liviah Yeaw 21 TX—who headed up a team painting the railings at Billy Taylor Park on the East Side of Providence on Wednesday—noted that, "you definitely get to know the city better and get to give back to the community" by taking part in RISD service initiatives.
"I'm from here and when I started at RISD I was like, 'I know Providence so well, whatever ... but I found out I didn't know it that well at all," adds the Rhode Island native. "By doing POSE, I've discovered so much about Rhode Island even after living here for 19 years."
Incoming student Teo von Baeyer 22 EFS likened the experience to breaking the ice in a city whose service opportunities were new to him. "I did a bit of community work back in Toronto, where I'm from, so I wanted to do it here too," he says. "It was good to discover some things that I might seek out and do more of later."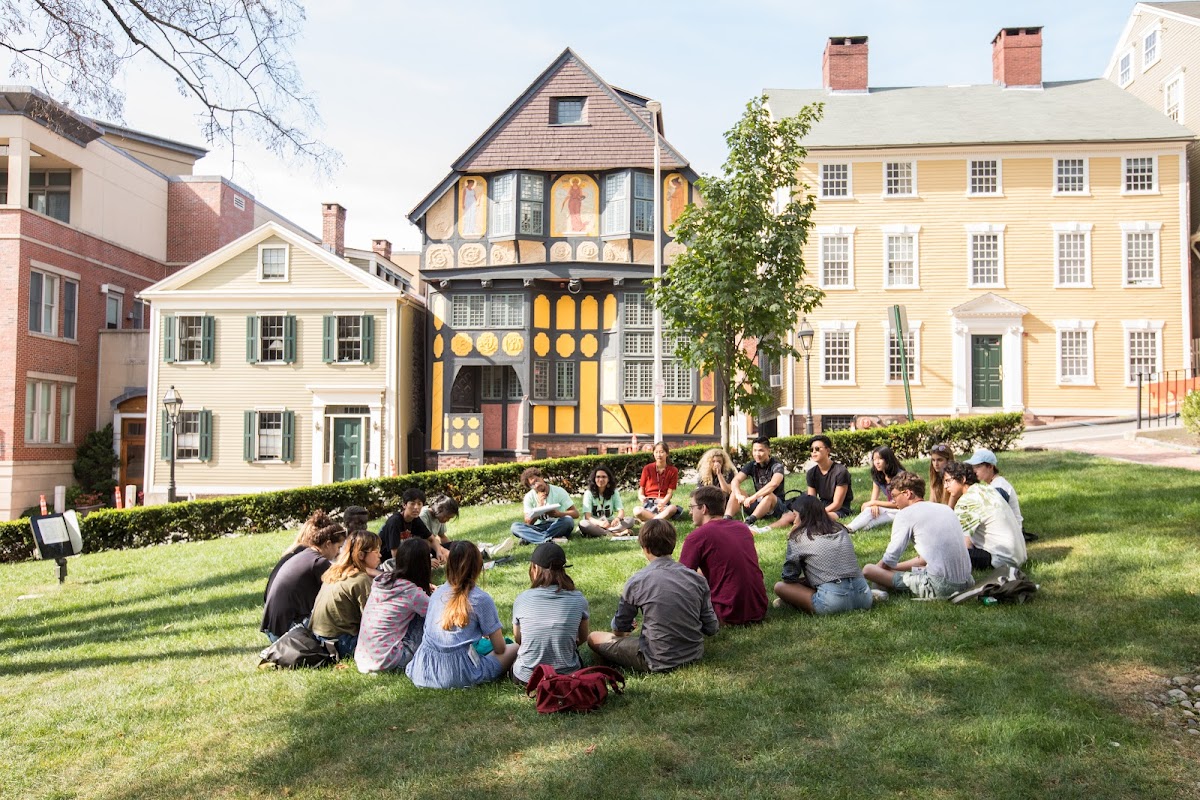 Service-minded and community-aware, the newest students on campus promise to shape RISD in lasting ways as much as RISD is sure to shape them. Incoming first-year Leslie Ponce 22 EFS of Kansas says, "My biggest surprise is how much inclusion seems to matter here—like Jamie Washington's talk or being asked about your preferred pronouns by everyone, not just students. A lot of times people talk about being inclusive but it doesn't go that deep. So far it's surprised me how much people see you for who you are."
—Lauren Maas/photos by Jo Sittenfeld MFA 08 PH