Curating a Retro-Futuristic Show at MAD
Image
An unconventional jewelry exhibition at the Museum of Arts and Design (MAD) in NYC (through July 21) explores the concept of futurism through the lens of internet culture at the turn of the millennium.
Curated by jewelry artist Kellie Riggs 11 JM, Non-Stick Nostalgia: Y2K Retrofuturism in Contemporary Jewelryfeatures work by 29 international artists and designers intrigued by the friction between digital and analogue expression and the role of jewelry in the formation of individual identity.
"For millennials the call to create is complicated by pressures to define their work... in an ever-evolving digital labyrinth."
"Contemporary jewelry—the personal expressiveness it stands for and the combustion of tradition and technology bubbling in the core of its material DNA—is a uniquely telling manifestation of the psyche of our time," says Riggs. "For millennials the call to create is complicated by pressures to define their work and themselves in an ever-evolving digital labyrinth."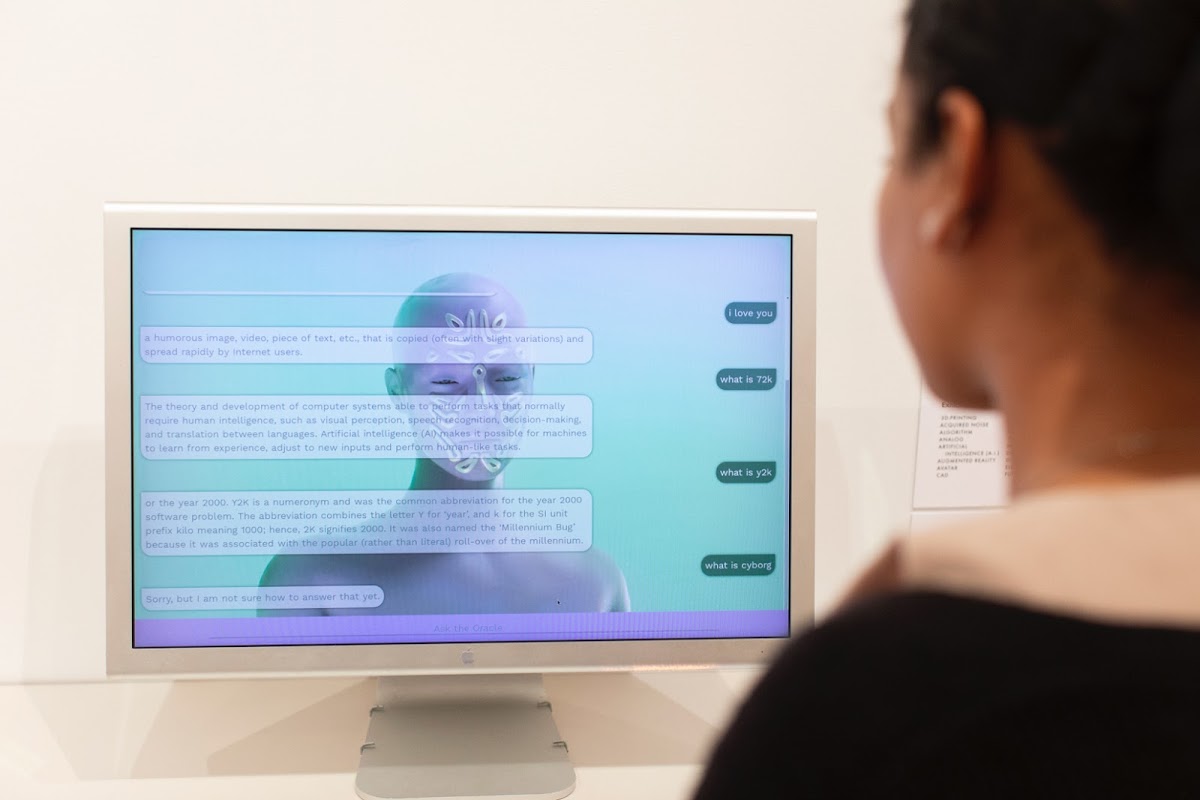 Non-Stick Nostalgia—which was recently called out as a must-see by The New York Times—presents three views: FUTURE PAST, GEN FRICTION and HYPERREALITY, each focused on a specific aspect of its provocative concept.
FUTURE PAST includes archetypal pieces such as friendship necklaces that mix classic jewelry tropes with references to hip-hop and pop culture. Work by Riggs' classmate Ashley K. Wahba 11 JM explores identity-based stereotypes and grapples with the sociopolitical implications of taste, the speed at which images are shared and the rise of appropriation. The artist uses making as a means of reclaiming femme sexuality, "dismissing an older generation that has screwed us over… and responding to feelings of futility in a rigged system."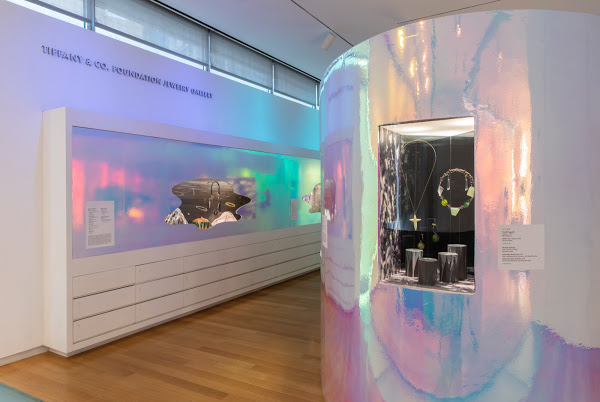 GEN FRICTION exposes a simultaneous complicity in and resistance to rapidly advancing technology, presenting "old-school objects created using new-school methods." Sweden-based artist Adam Grinovich, for instance, creates pendants, brooches and rings using digital technology and 3D printing but hand-sets cubic zirconia into each intricate piece.
"Most of the artists in the show have been raised cyborg and know they are being viewed."
Artists included in the HYPERREALITY portion of the exhibition are whole-heartedly embracing cyberspace, using ultra-contemporary materials and processes to make fantastical work that screams science fiction. One such artist, Darja Popolitova, displays her work on her own body, offering computer-manipulated, futuristic selfies.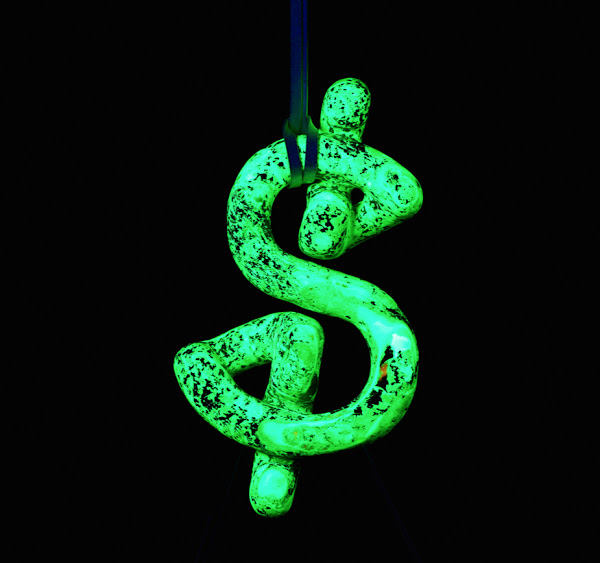 Assistant Professor of Jewelry + Metalsmithing Timothy Veske-McMahon, recent grad MJ Tyson MFA 17 JM, Philadelphia-based artist Mallory Weston MFA 13 JM and artist-engineer Alex Ju 16 JM are among the other RISD-related artists invited to show work in the exhibition. In the spring they also participated in a related panel discussion at MAD exploring aesthetics, practices and self-representation in the digital age.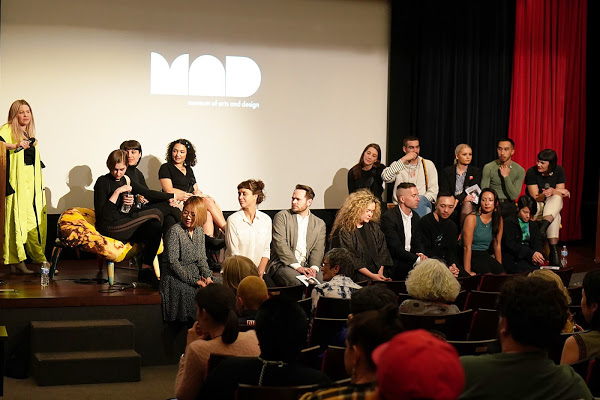 Most of the artists in the show "have been raised cyborg and know they are being viewed," says Riggs. "Unable to escape—nor necessarily willing to—they represent themselves with a new kind of adornment…, exponentially pushing the limits of the jewel and what it means to wear it."
—Simone Solondz