Design for the Green New Deal
Image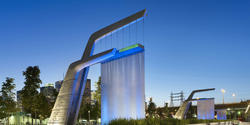 Preserving coastal environments and combating sea-level rise are not only among the key calls to action proposed through the Green New Deal, they're crucial for achieving a more sustainable—and frankly habitable—future. These are thorny, complex challenges, but also rich with opportunities for designers to make critical interventions—and rethink the future of their fields.
On Thursday, April 4, experts from several disciplines gathered at RISD for Coastal Futures, a series of presentations examining the importance of maintaining boundaries—both natural and constructed—between land and sea. The full-day event brought together community leaders, RISD faculty members and other academic leaders from throughout the Northeast. Through presentations and conversations, they addressed the global scope of the climate crisis and its impact on local environments now and in the future.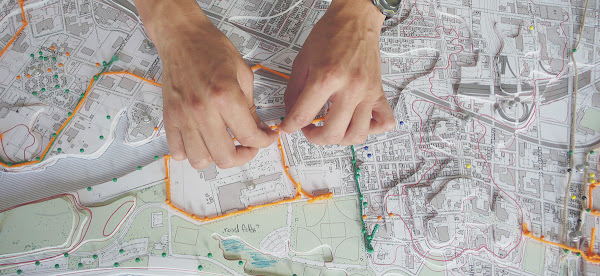 "Resistance to change is no longer acceptable."
After a midday gallery talk about recent student research on view in the space, the group participated in afternoon design workshops focused on community resilience in Providence. Professor Anne Tate and fellow Architecture faculty member Laura Briggs BArch 82 then welcomed visiting designer Hillary Brown, who spoke and led a panel discussion.
A sustainability expert and professor at The City College of New York's Spitzer School of Architecture, Brown shared examples of how designers are establishing "green infrastructures" around the world. Among the innovative projects she highlighted are a hybrid biofiltration facility/public park in Toronto and underground traffic tunnels in Kuala Lumpur that double as stormwater storage units.
"Resistance to change is no longer acceptable," Brown pointed out, adding that the challenge for designers is to demonstrate the value of green infrastructure beyond its environmental benefits.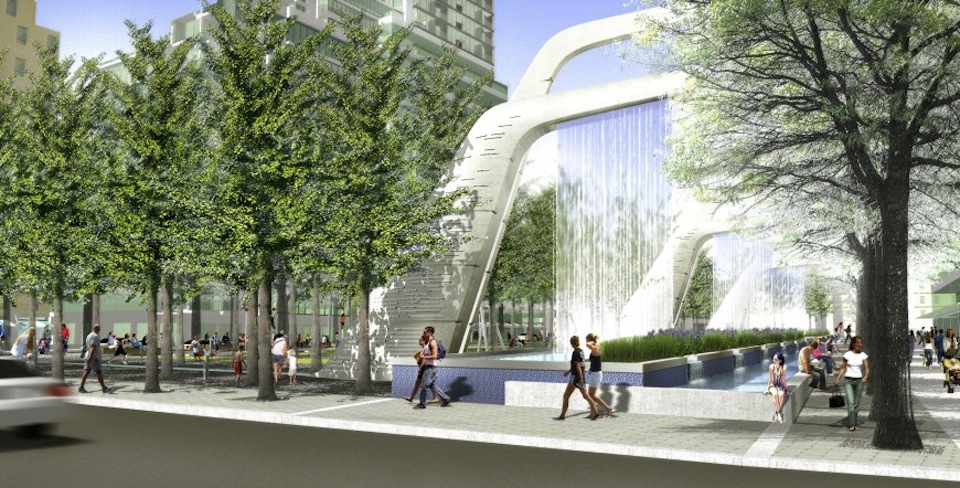 Guest speaker Alan Plattus of the Yale Urban Design Workshop echoed this thought as he presented Resilient Bridgeport, a multidisciplinary initiative to protect the coastal Connecticut city's public and private spaces. In order to secure broad support for projects, he urged designers to go beyond the language of sustainability in framing them.
"You have to talk jobs," Plattus urged. "You have to talk schools [and] the immediate challenges to and needs of the neighborhood."
"Our work now has to be both/and."
Similarly, RISD Architecture Critic Jeffrey Geisinger spoke about the measures the city of Boston is taking to mitigate the potential effects of sea-level rise and his contribution to these efforts through Utile Architecture and Planning, the Boston-based firm where he works as director of sustainable design. In such a large and historically-rich city, he notes, architects and urban planners have to gain support from a constellation of stakeholder groups in order to implement enduring—and sometimes radical—change.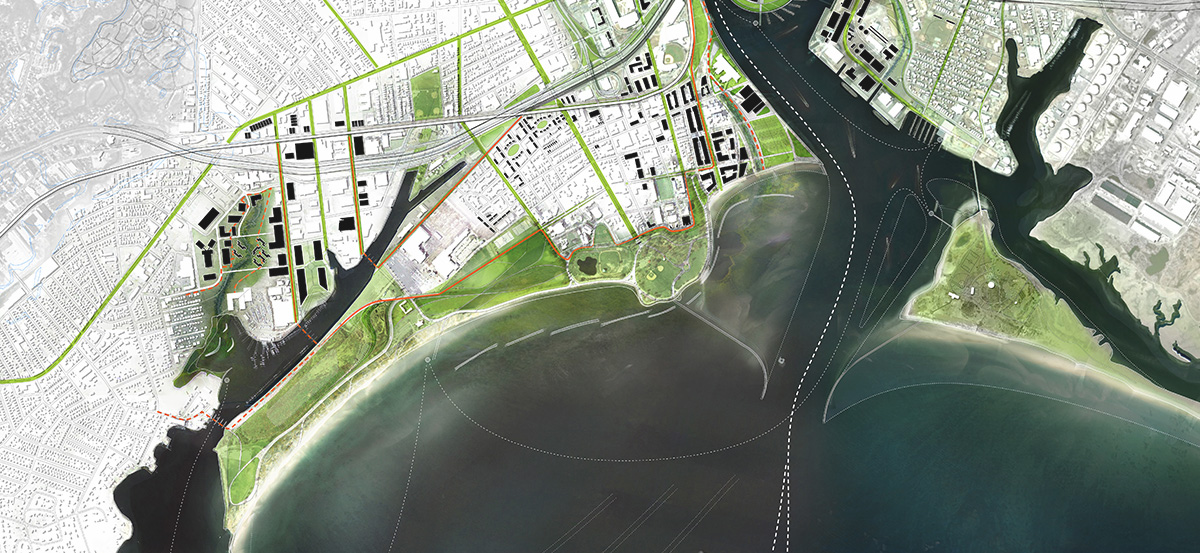 In the roundtable discussion and Q+A that followed these presentations, panelists elaborated on the challenges of advancing green design while also addressing the needs of diverse communities and dealing with complex bureaucracies. In response to a question about how coastal management strategies affect inland areas, they agreed that designers and policy officials alike could no longer think about projects in isolation or in terms of specialties.
"We need to start creating more nimble, functionally based institutions that can position and direct resources to address these interrelated problems," Plattus urged.
Likewise, for whether micro-level solutions make sense given the full-scale crisis. Do energy-efficient products matter if we're headed for catastrophe anyway?
The speakers argued that sustainability designers and agencies need to be flexible enough to move from smaller, community-focused initiatives to projects that can combat emergencies and universal problems. "Our work now," Geisinger asserted, "has to be both/and."
—Robert Albanese