Designing Educational Experiences in India
Image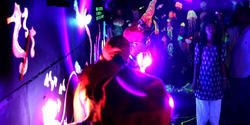 The summer after graduating from RISD with a master's in Art and Design Education, Mudita Pasari MA 17 returned to her native India to intern at Help Earth Assam, an NGO based in the city of Guwahati. With support from a Maharam STEAM Fellowship, she built on her experience as a student in the Teaching + Learning in Art + Design (TLAD) department to create Biodiversity 360, a beautifully illustrated guide to the region's wildlife and the challenges posed by urbanization.
"The book showcases local species co-inhabiting the city with us," Pasari writes on her website, "and suggests ways for humans to make the urban environment a safer place for co-existence." Here she discusses how RISD and the Maharam Fellowship helped inspire her current work in the fields of sustainable design and education.
Where are you from originally?
I am from India. I say it this way because there are a few places in the country that contribute to who I am and what I do.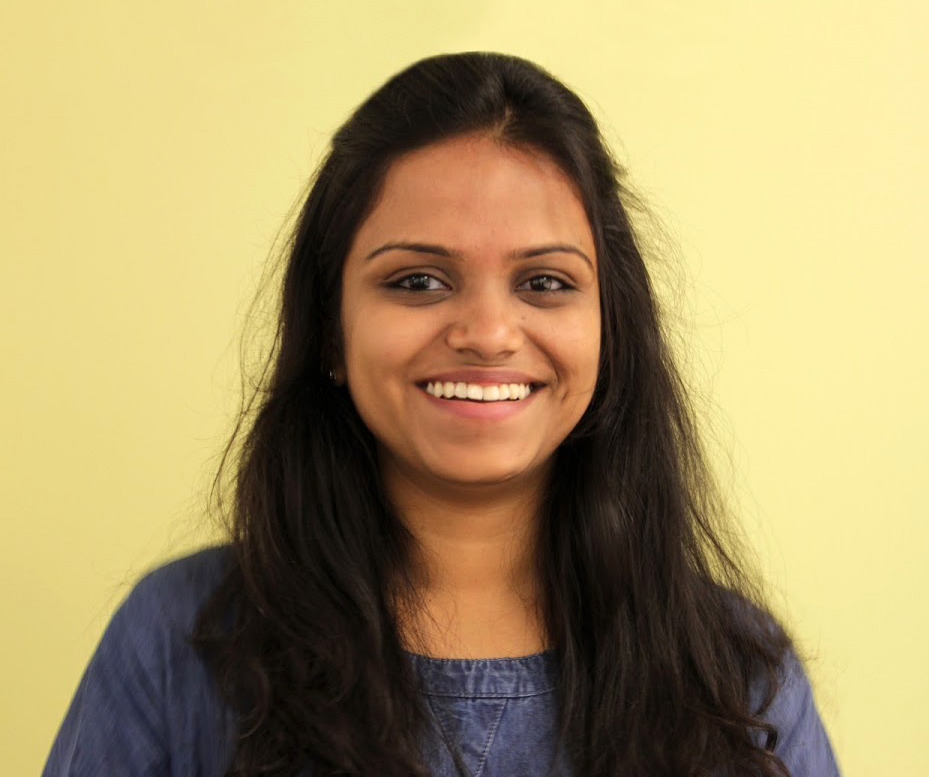 I grew up mostly in Guwahati, a valley city in the northeastern state of Assam, but the childhood years I spent with my grandparents in Lucknow (a heritage city in the state of Uttar Pradesh) had a large cultural influence on me. I built really strong ties to the diversity of that city.
However, my outlook on society is more influenced by the West Indian lifestyle of Rajasthan, from where my father hails. That makes me a strange concoction of various cultural influences and social perspectives.
This is not uncommon in India. It's a multicultural country with a high rate of internal migration, so many of us understand the idea of a "place of origin" differently. We pick up the cues that build our identity the same way we pick up bits of languages while moving across the landscape.
Why did you choose to come to RISD for the MA in Art + Design Education program?
Because I wanted to look at how design can influence everyday learning. My primary question going in was: "As a designer, can I create research and work that permeate into everyday life and help introduce a better understanding of problems around us—not through books, but through experiences?"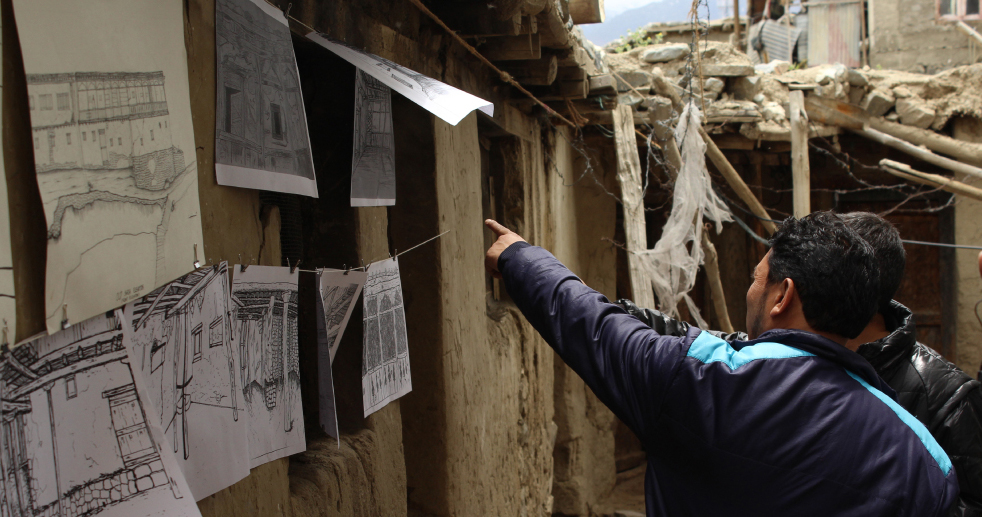 I wanted to encourage others to ask questions about larger world concerns, especially in the Indian context, where we are categorically "taught" to [accept] singular perspectives.
I wanted to encourage others to ask questions about larger world concerns, especially in the Indian context, where we are categorically "taught" to [accept] singular perspectives.
The TLAD department's MA program provides a beautiful forum for exploring this, especially since the curriculum allows students to design our own education by electing courses at both RISD and Brown. The support of department faculty helped me maximize my learning because they encouraged me to make bold choices that could shape how I envision my career moving forward.
How did earning a Maharam Fellowship from RISD impact your work?
For my thesis I researched the relationship between humans and the pangolin [or "scaly anteater"], an endangered species. At face value my research focused on a single species... but my larger goal was to learn how to design interventions at the intersection of human behavior, development and environmental wellbeing.
Funding from Maharam gave me an opportunity to put my research into practice at Help Earth Assam in Guwahati, India. I knew I wanted to design an intervention that addressed the disappearing biodiversity in Guwahati and am grateful that I was able to do that through Biodiversity 360. The form the project took was very different from the initial proposals I made—but those differences emerged out of informed research and contextual decision-making.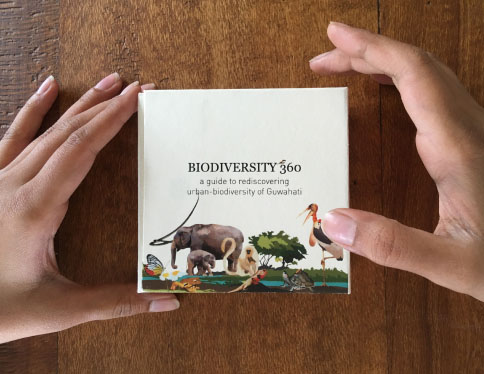 What was your experience during the Help Earth internship like?
It was incredible. I was a researcher, designer, thinker, creator and design educator all at once. Interning there has helped give me conviction to push forward in the [field] of what I like to call designed education. After I completed Biodiversity 360 I worked on a similar intervention—an installation addressing marine biodiversity and plastic waste for an interdisciplinary learning festival in the coastal city of Panjim, India.
Now I am also trying my hand at entrepreneurship, working at a grassroots level to produce bamboo straws and make them easily available throughout India. These projects emerge from the foundation of my Maharam experience, but now I have the courage to pursue greater possibilities.
You're now working with the Nature Conservation Foundation India and Further and Beyond India. How does working with these NGOs fit into your career goals and ambitions?
For NCF India I am currently designing a toolkit for a program called SeasonWatch. The program encourages students throughout India to observe the change of season for a particular tree throughout the year and then to assimilate the collected data to help identify seasonal shifts and physical manifestations of global warming over time. The toolkit will help simplify the process and create a visual tool… to guide teachers and students through this process.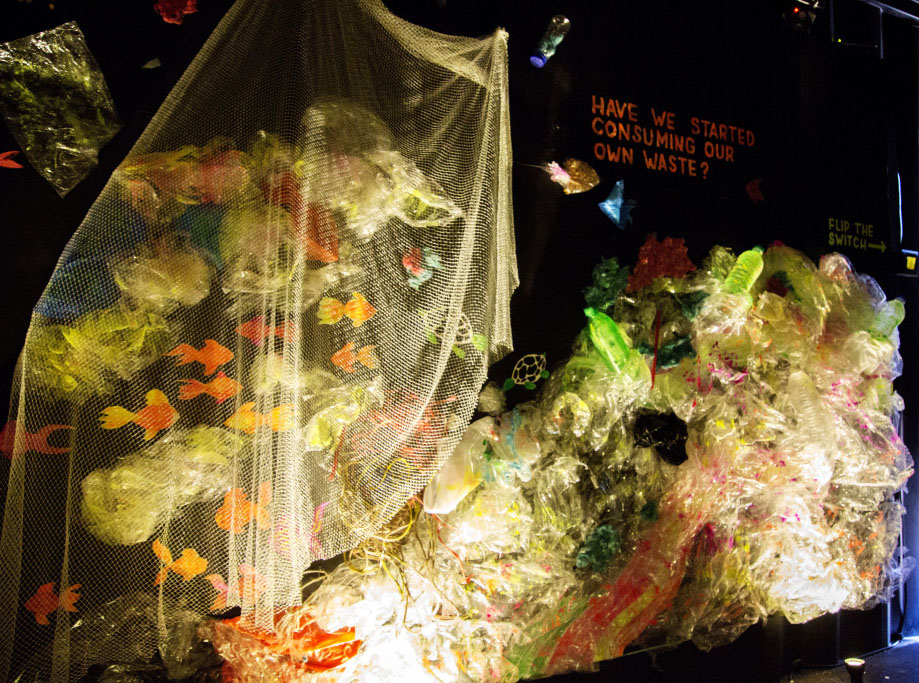 As for Further and Beyond, I hugely admire the work they are doing in the sector of electronic waste. My current association with them is mostly that of a friend and well-wisher, but I have been involved in visualizing and proposing installations that would bring to light the issue of plastic waste in Roing (a northeastern town in Arunachal Pradesh) and electronic waste in Bangalore.
These installations will all take time to manifest, but I look at this possibly being part of a longer association where I can contribute my expertise as a designer and communicator to the conversation.
—Robert Albanese
October 3, 2018