Making the Gardner Relevant to Diverse Visitors
Image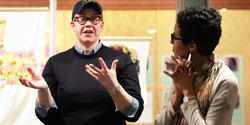 Determined to improve every aspect of the visitor experience at Boston's Isabella Stewart Gardner Museum, Michelle Grohe MA 02—the newly appointed Esther Stiles Eastman Curator of Education—is transforming the relationship between the 115-year-old landmark and the community it serves. She's doing so in part by implementing inclusive Visual Thinking Strategies (VTS) pioneered by cognitive psychologist and author Abigail Housen—ideas she first encountered when writing her thesis as a graduate student at RISD.
"You don't have to be a trained art historian to have a valid and meaningful experience in an art museum."
"When I first read the work of Housen and her research partner Philip Yenawine," says Grohe, "it was like a lightbulb going on. It confirmed what I'd understood in my heart all along: that you don't have to be a trained art historian to have a valid and meaningful experience in an art museum—that visitors respond to the work in many different and equally authentic ways."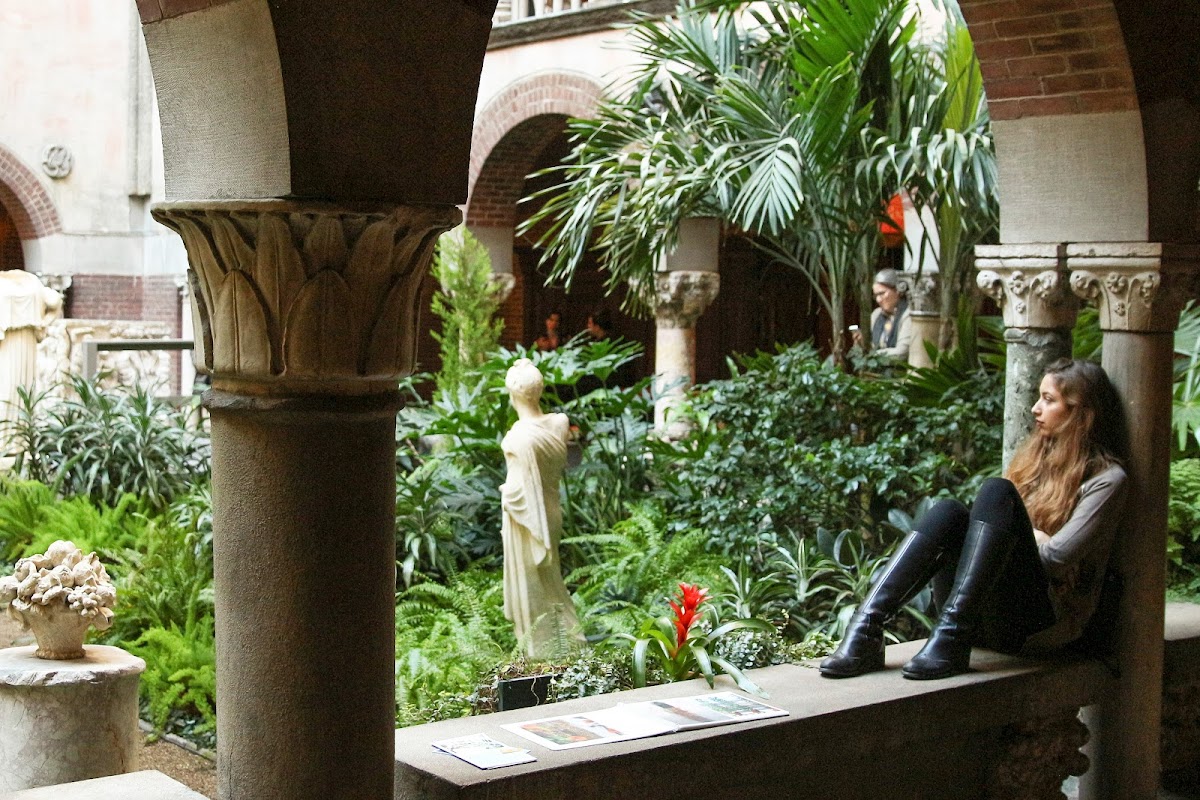 That idea has been a driving force in the way Grohe approaches her work and a critical tool in cultivating partnerships with local public schools. In recent years it has helped her shape the museum's Thinking Through Art program into an intensive development opportunity in which teachers learn to lead open-ended discussions that develop students' critical thinking and communication skills.
"The program also helps students understand that it's OK to have different ideas and to disagree with each other," says Grohe. "And it helps them feel comfortable and safe in the museum environment, which is one of our overarching goals."
"Thinking Through Art helps students feel comfortable and safe in the museum environment."
While working to welcome a diverse range of visitors, Grohe and her colleagues are constantly testing new approaches to presenting the museum's permanent collection of paintings, sculptures, tapestries, furniture, books and decorative arts. When its founder died in 1924, she provided an endowment to operate the museum "for the education and enjoyment of the public forever," but stipulated that nothing be added, removed or changed and that no identifying labels be introduced since they might influence viewers' perceptions.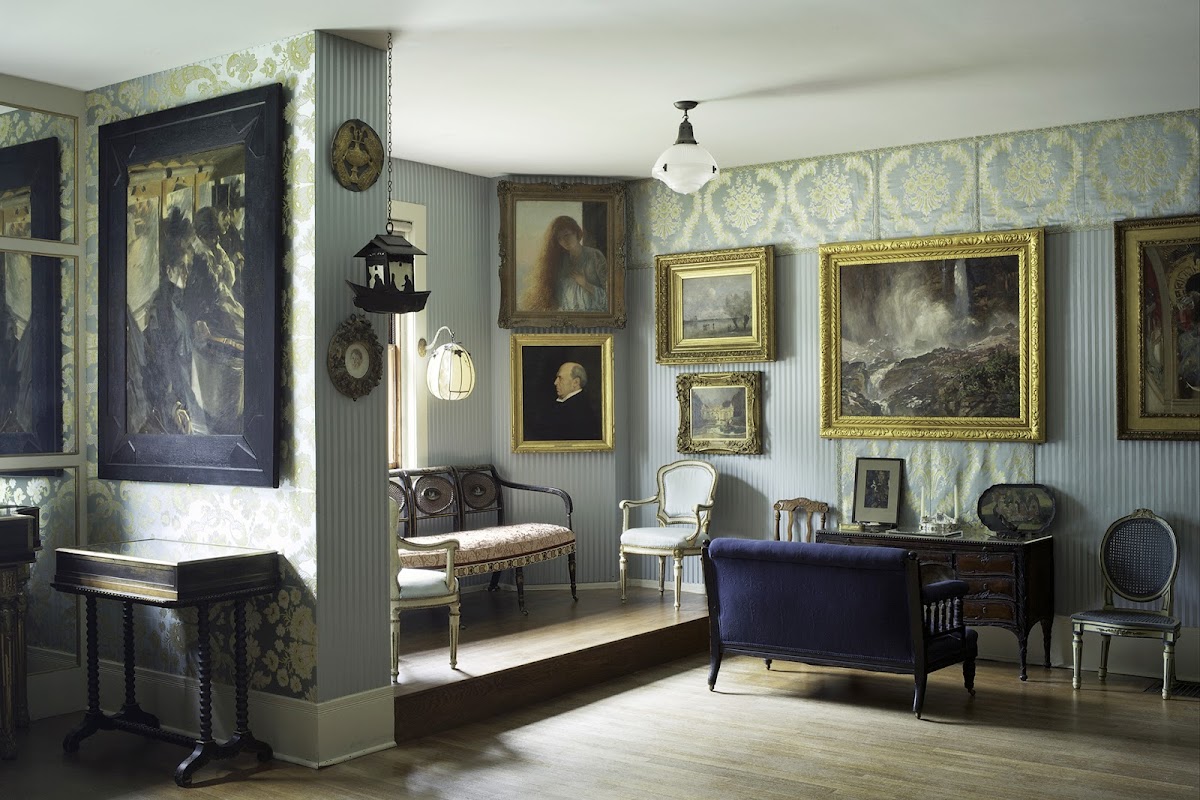 Given these restrictions, "we have to be creative in our prompts and the ways we encourage people to connect with the art," says Grohe. The museum's ongoing Luminaries Program is an approach that seems to be working well. Local artists are invited to interact with the museum and one another, make work in response to the Gardner's collection and act as "cultural collaborators," helping to engage new audiences via creative, family-oriented events and recording audio tours highlighting the objects that inspire them.
Gardner's stipulations also create an interesting challenge for Grohe and her colleagues in response to the infamous heist that committed the museum's name to collective memory in 1990. Dressed as police officers, thieves removed 13 works of art with an estimated value of $500 million from their frames, making it the largest museum theft ever. Since the artwork has yet to be recovered, the frames remain empty on the walls.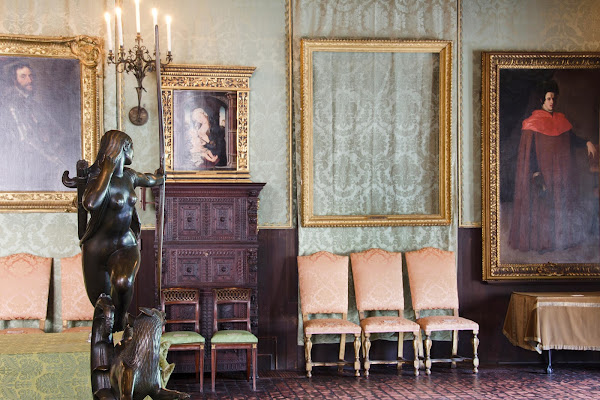 "Sometimes people think the empty frames are there to highlight the wallpaper," says Grohe. "But really they're place markers for the stolen objects and a reminder that something is missing. They also provide a great opportunity to talk about Mrs. Gardner's original intention and the fact that we can no longer recreate the experience exactly as she had intended it."
"Building a diverse audience that's representative of the city of Boston is a moral imperative."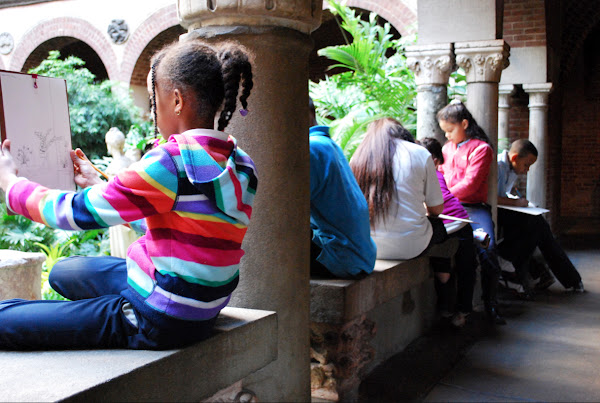 One of the experiences that Grohe and her team can recreate is their benefactor's love of community and intellectual discourse. In the decades before she died, Gardner hosted countless salons, concerts, lectures and exhibitions, inviting John Singer Sargent to paint in the Gothic Room and modern dancer Ruth St. Denis to perform in the Cloisters. Today, locals are encouraged to take part in quarterly Neighborhood Salons, drop-in maker workshops, Free Days and other community events.
"Building a diverse audience that's representative of the city of Boston is a moral imperative," says Grohe. "And by making a real effort to understand visitors' interests and points of view, we're also cultivating our own understanding of the collection."
—Simone Solondz