Going Camp at The Met
Image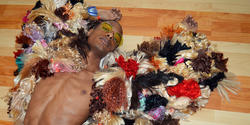 Apparel Design student Zoe Grinfeld 20 AP knows camp. The rising senior has "embraced kitsch" since she began using a hot glue gun to create her first looks as an 11-year-old.
In May Grinfeld was excited to learn that her Doll Head Jacket took first place in a student competition at the Metropolitan Museum of Art in NYC. Celebrating and inspired by The Met's current exhibition Camp: Notes on Fashion, the competition invited undergraduate and graduate student designers to propose fashion reflecting on irony, humor, parody, pastiche, artifice, theatricality and exaggeration.
"My aim is to fight back against the monotony of ready-to-wear, pushing the boundaries of what we see as wearable."
As author Susan Sontag noted in her 1964 essay Notes on Camp, "[the way of camp] is one way of seeing the world as an aesthetic phenomenon.... not in terms of beauty but in terms of the degree of artifice—of stylization."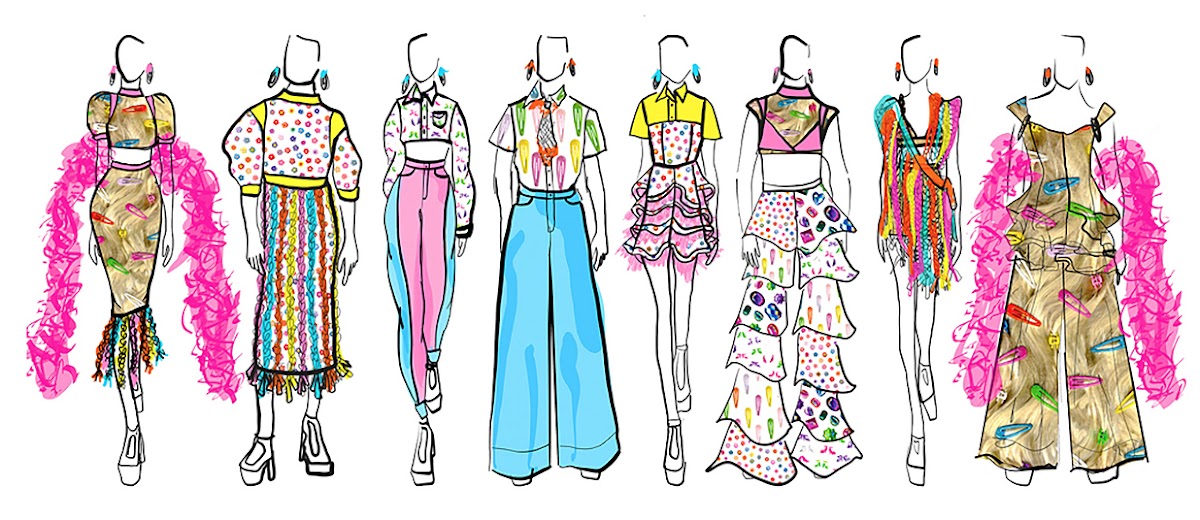 Grinfeld made her winning jacket with approximately 500 doll heads and originally exhibited it last spring in You're Invited: The Exploration and Evolution of Girlhood, Sexuality and Identity at RISD's Gelman Student Exhibitions Gallery. "It was part of a capsule collection that essentially functioned as a wardrobe of dress-up clothes for adults," she explains. "I spent a lot of time… playing dress-up and experimenting with secondhand clothing and costume staples such as tutus and boas."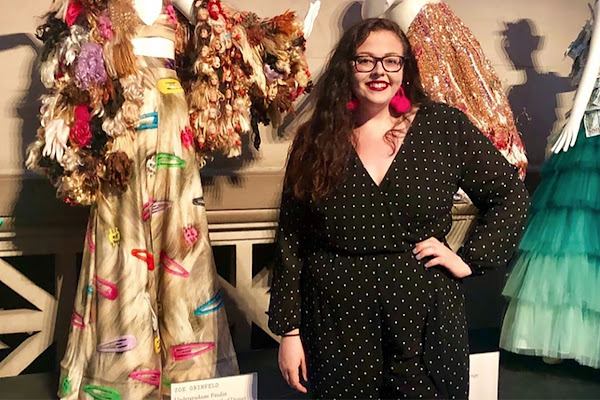 Although she ultimately won, Grinfeld is pleased that her classmate Desiree Nicole Scarborough 20 AP joined her as among the 10 finalists in The Met competition. And it wasn't Grinfeld's first national recognition: At 15 she won Threads, a teen Project Runway spinoff that aired on Lifetime, and her work was subsequently featured in Seventeen and Hartford magazines.
"My aim is to fight back against the monotony of ready-to-wear, pushing the boundaries of what we see as wearable," says Grinfeld. "I strive to contribute loud and lively clothing to the day-to-day wardrobes of people from all backgrounds who share my love of play."
—Simone Solondz