Making the Cut on Project Runway
Image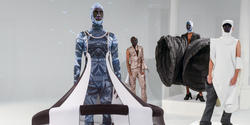 In the year and a half since graduation, Jamall Osterholm 17 AP has welcomed several interesting opportunities to jumpstart his career. Even among the extraordinary group of 2017 graduates in Apparel Design, his forward-leaning menswear stood out in the department's Collection 17 runway show in Providence—and again when a slightly smaller selection of work from the same show debuted at New York Fashion Week in September.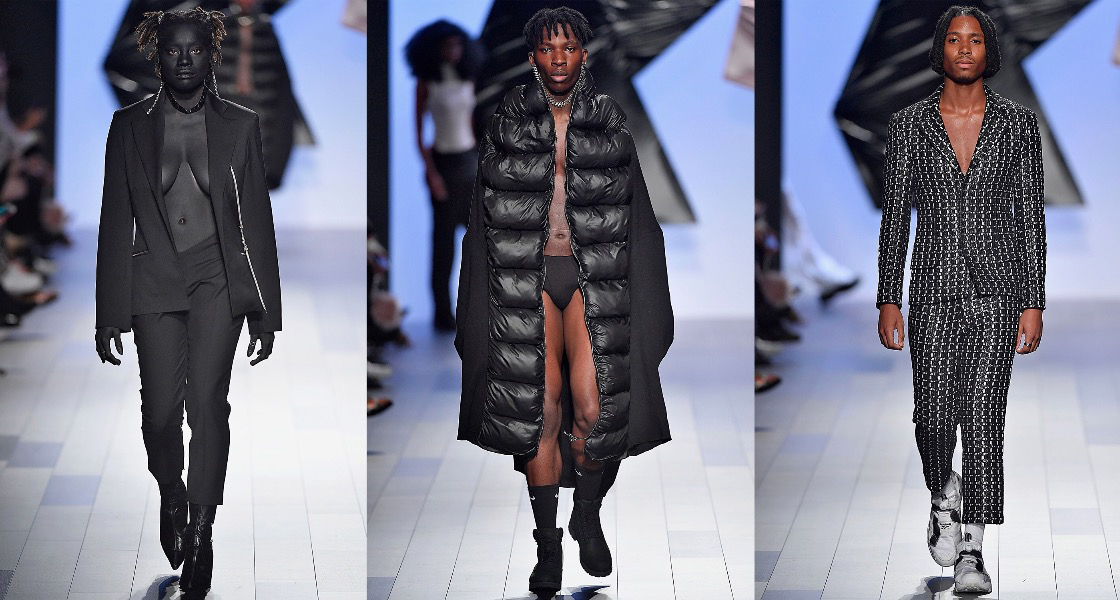 Last fall, thanks to support from LIFEWTR and the Council of Fashion Designers of America (CFDA), the Providence-based designer had the opportunity to show again at New York Fashion Week, debuting a spring/summer 19 collection that continues to look both forward and back in articulating his personal experiences as a queer black man.
"My first real collection—my RISD thesis collection—came from a realization that everything that I found beautiful was everything that I am not," Osterholm says. "It was a really big issue in my life. I felt like my eyes were open for the first time, and that's when I truly found meaning in my art…"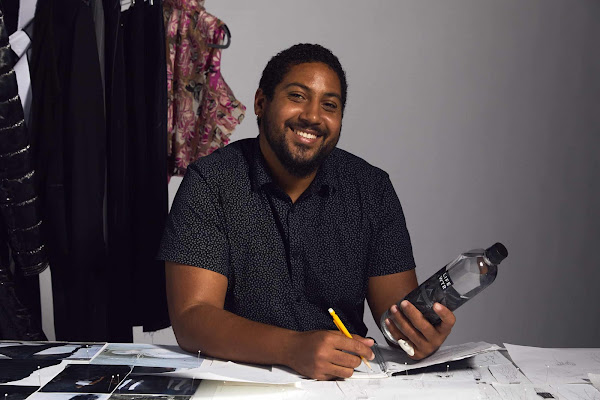 Now, Osterholm is among the 16 young designers from throughout the world selected to compete on Project Runway, which returns to Bravo on March 14 for its 17th season. After airing on Lifetime for the past decade, the show's return to its original network comes with other changes, including longer (90-minute) episodes each week, new workspace in Brooklyn and both a new host (supermodel Karlie Kloss) and a new mentor (previous Project Runway winner Christian Siriano).
But the basic formula is the same, with amped-up challenges and stress-levels meant to heighten the competitive drama as designers vie for the big $250,000 payoff—plus a feature in ELLE, one-on-one mentorship from the CFDA and $50,000 in support for their own design studio.
"Queer people of color have been creating our culture forever without being acknowledged or credited."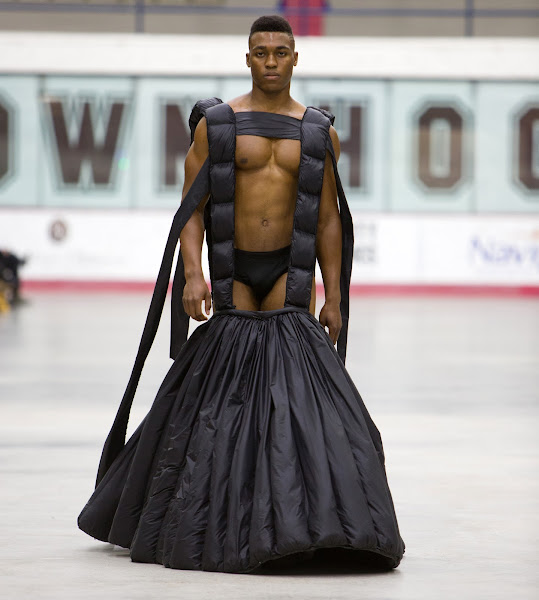 Given who he is and how he expresses that through his work, Osterholm often gets asked if he thinks the fashion industry is inclusive enough—a question he finds ironic.
"Inclusivity is kind of a funny word to me because it presumes that POC haven't been the driving force behind art, design and culture this whole time," he says. "The idea that we are now being 'included' is a farce. I think we are now being credited…. [and] are coming into a time where we can credit ourselves and have it matter—[where we can create] the world that we want to see."
As for his rapid growth as an artist, Osterholm explains that he first got interested in fashion during Foundation year and chose to major in Apparel Design despite no prior experience in designing or making clothing. "I always thought fashion was really amazing," he says, "so I decided to take a chance and jump into it. Ultimately, it became the most powerful medium for me to express and understand myself."
Through each new collection, Osterholm has been working to further articulate a strong artistic vision. He realizes that much of his "rhetoric" is bold, futuristic and a bit beyond "the real world," but honestly hopes that his "message of men being able to express themselves in everyday life translates."
Osterholm now hopes to transform his brand into a business, which is partly where the Project Runway opportunity comes in. But regardless of how he does in the competition, he wants to "continue making art. I never want the business side of my brand to consume the real reason why I do fashion."
—Liisa Silander