An Insatiable Curiosity
Image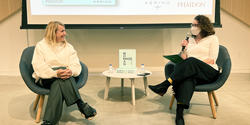 RISD celebrated International Women's Day on March 8 with a visit from Milan-based designer Patricia Urquiola, one of 200 female-identifying design stalwarts included in the new Phaidon & Kering book Woman Made: Great Women Designers by Jane Hall. In introducing her to the audience, Vice Provost for Strategic Partnerships Sarah Cunningham announced that Kering has also launched a $25,000 Women in Motion Design Scholarship for women currently enrolled in an undergraduate program studying product, furniture, textile or lighting design.
Urquiola's animated talk was propelled by a slide show featuring images and video clips from her cell phone, which she describes as an extension of her mind. Currently the creative director at high-end Italian furniture company Cassina, she began her career studying architecture and design under the mentorship of eminent late designer Achille Castiglioni.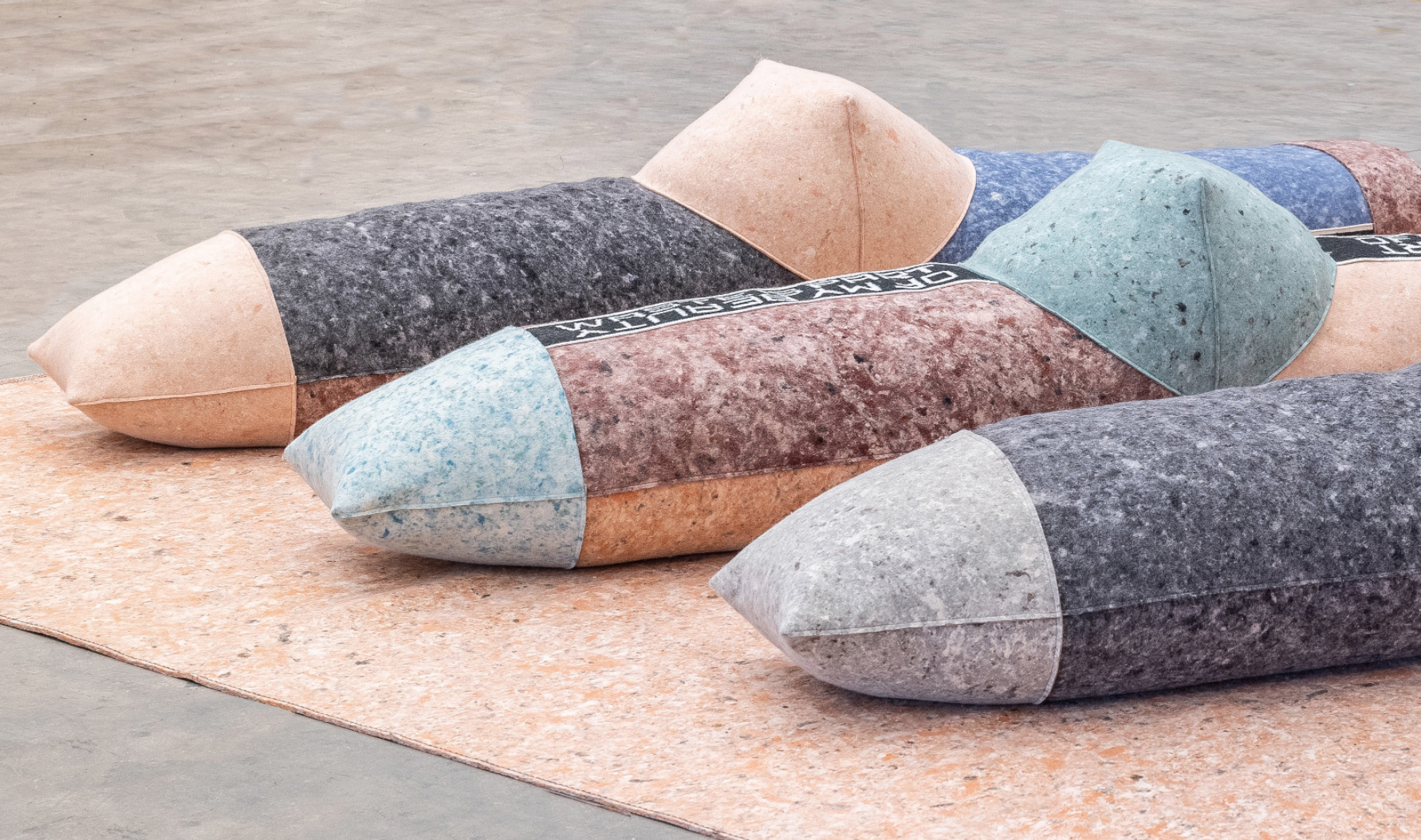 Although Urquiola has been home-bound for the past couple of years like many of us, her presentation included a wide range of projects, exhibitions and collaborations with such companies as Moroso, Driade, BMW, Boeing and Louis Vuitton. What these ventures have in common, she explains, is that they emphasize human connection.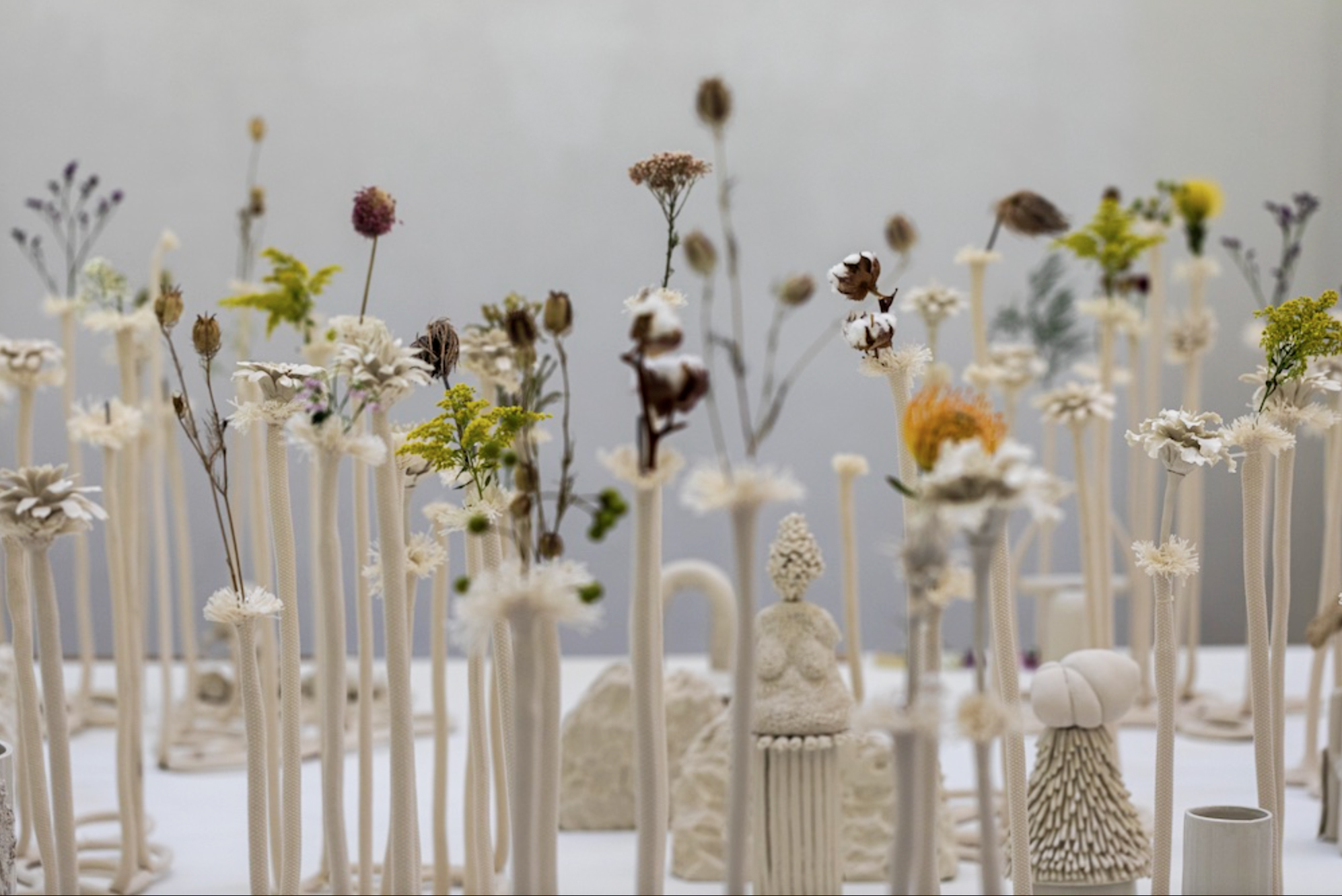 Urquiola's recent projects highlight digital technology, including virtual reality. An installation she designed for Milan Design Week in 2017 featured projected imagery and virtual-reality experiences that brought classic Cassina furniture to life, with furry pink chairs hurrying across the room to greet visitors. "Any collaboration with a client can be an occasion for experimenting if you approach it the right way," she notes.
"Any collaboration with a client can be an occasion for experimenting if you approach it the right way."
Other playful pieces from her studio include giant stuffed socks that make for comfy seating, a contemporary swivel chair made from recycled plastics, a conceptual piece for BMW called The Dwelling Lab, and Hybrida, a nature-inspired, porcelain garden designed for an international creativity fair called Edit Napoli.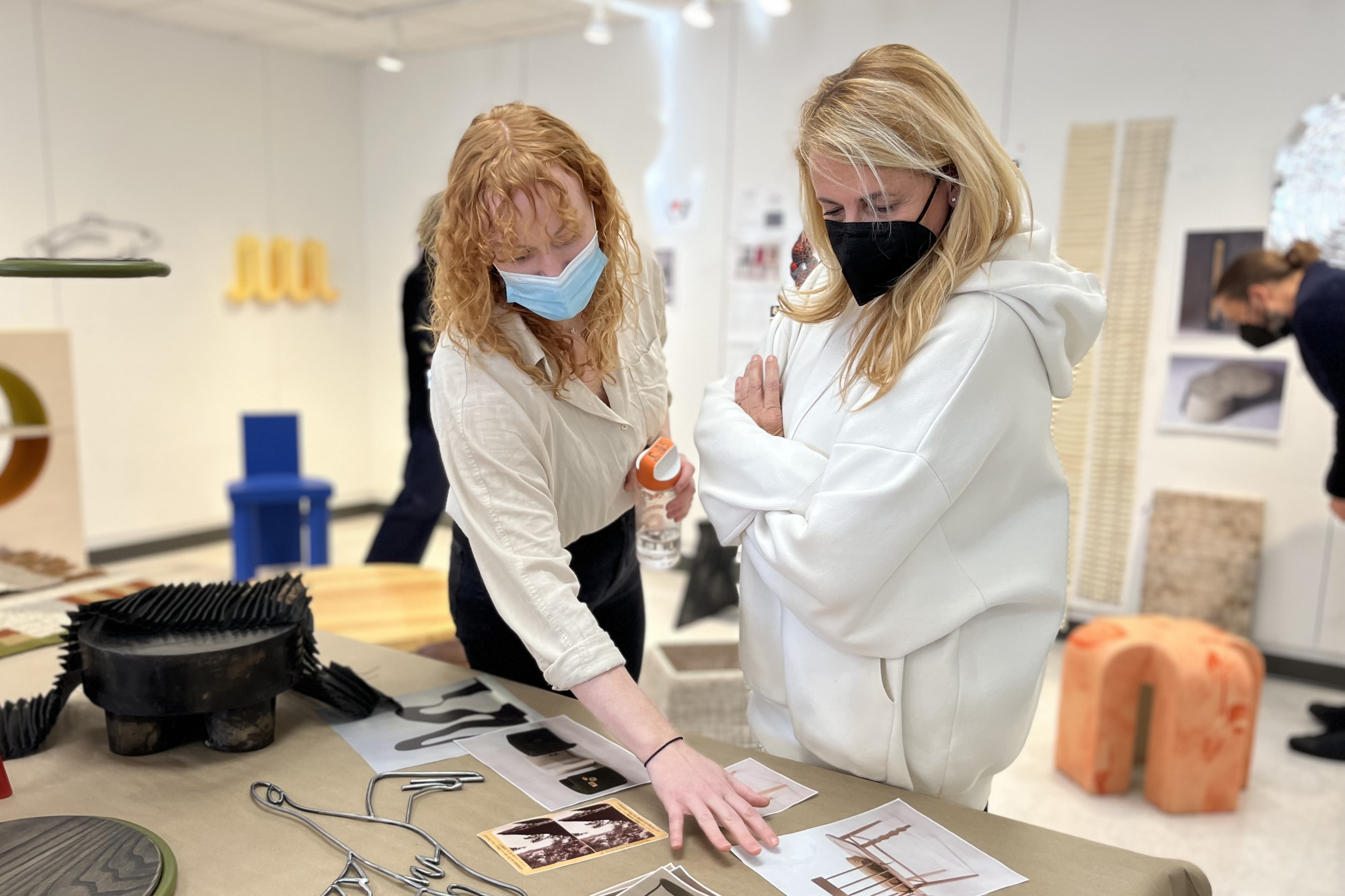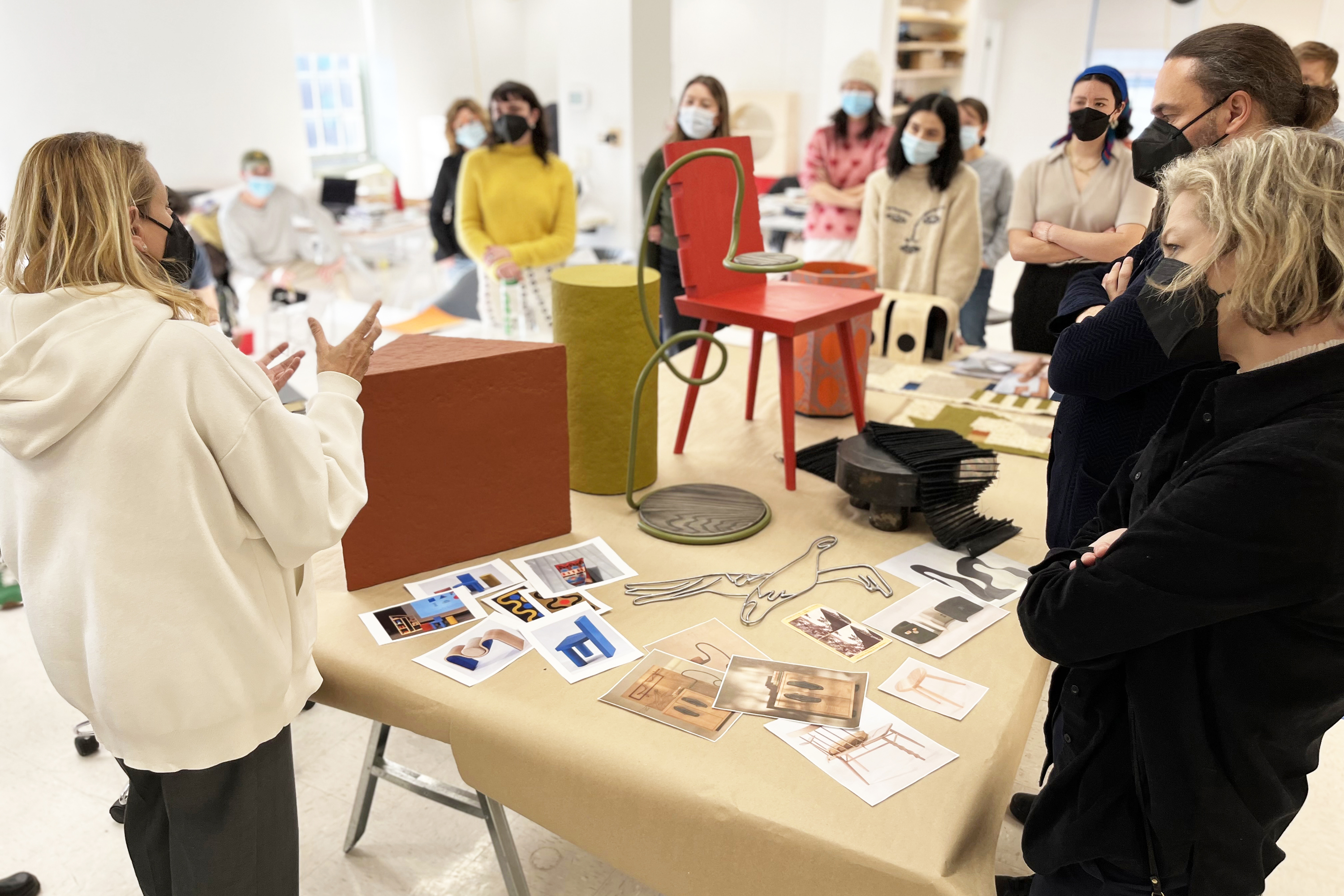 After her lecture, Urquiola visited the studio of Furniture Design MFA candidates working on their thesis projects under Graduate Program Director Patricia Johnson. She examined prototypes by Amelia Greteman MFA 22 FD, modular shelving by ​​Amy Young MFA 22 FD and weavings by Elana Shvalbe MFA 22 FD, among work by other students, and offered advice and encouragement.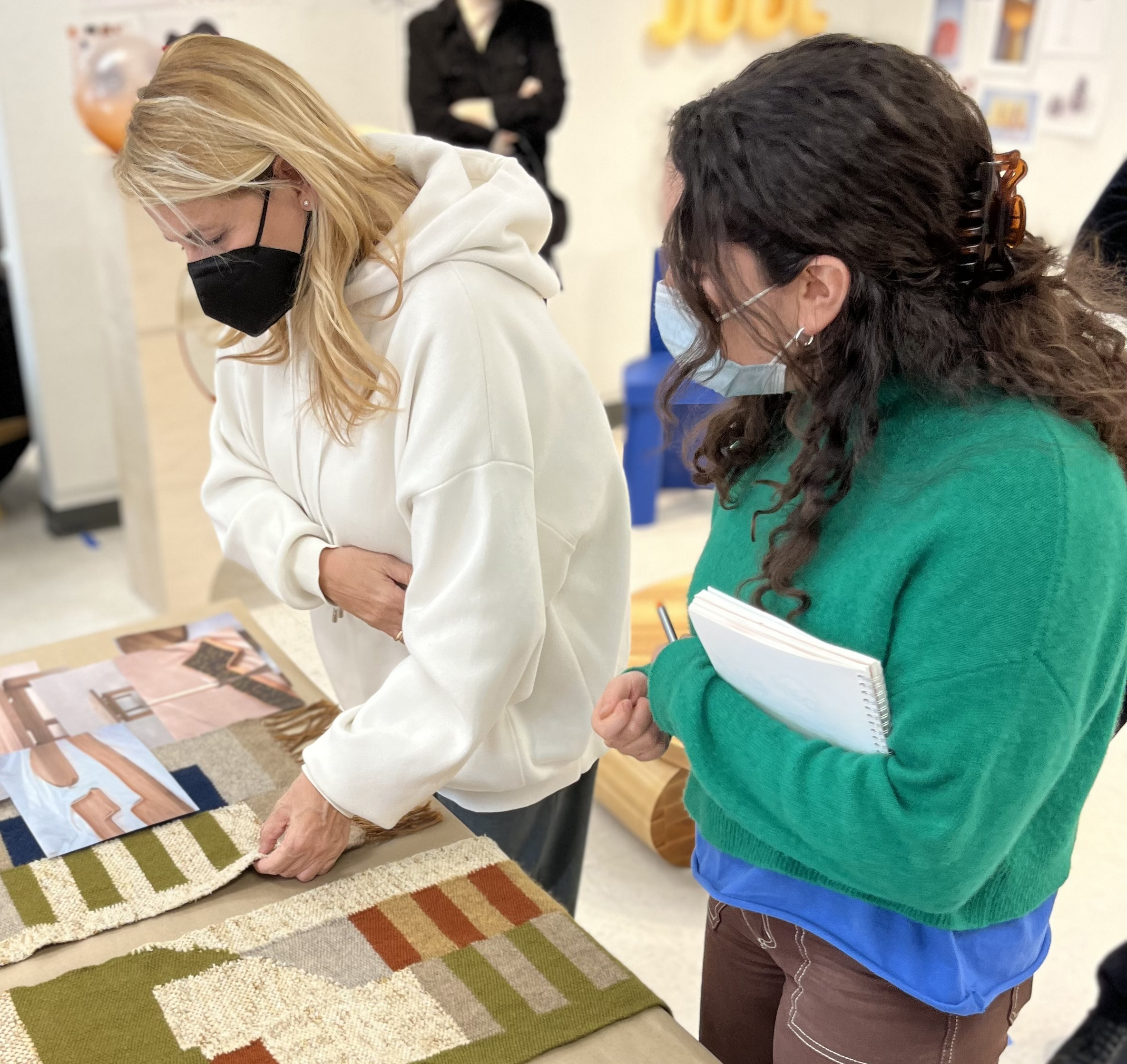 "Each of you already has a personality and knows the rules," Urquiola told students. "Be brave and look to the future. As designers, you have to understand with whom you want to share your vision and hold onto your sense of curiosity. The path is the joy, not the specific outcome or product."
—Isabel Roberts and Simone Solondz