Providence-Based Alums Win Support
Image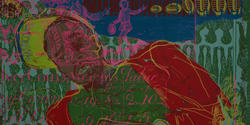 Work by four RISD alums was recently recognized by Interlace Grant Fund, a new Providence-area resource cofounded by Dirt Palace Public Projects and Providence College Galleries as part of the Andy Warhol Foundation for the Visual Arts. The grants support new and experimental projects by local artists whose work tends to fall outside of traditional arts funding opportunities.
"We are thrilled to support these artists' visions for creating adventurous and timely artwork in our city," says Jamilee Lacy, director and chief curator at Providence College Galleries. "There is an incredibly vibrant artist community in Providence, and we look forward to seeing how the awarded artists' projects benefit the arts community and audiences alike."
Recent alum Mariana Ramos Ortiz MFA 21 PR was recognized for Breezeblocks, a semi-permanent sand piece that incorporates sculpture, installation and printmaking and reflects on visibility and invisibility, especially as they affirm the greater Caribbean as a site of resistance.
Raised in Cabo Rojo, Puerto Rico, Ramos Ortiz was displaced by Hurricane Maria and has been living in a state of flux ever since, residing here in New England but traveling home frequently for short visits. Their practice reframes the imperial and colonial bonds the US has imposed on Puerto Rico, "articulating relationships between legibility as a remnant of colonialism and play as a tactic for resistance."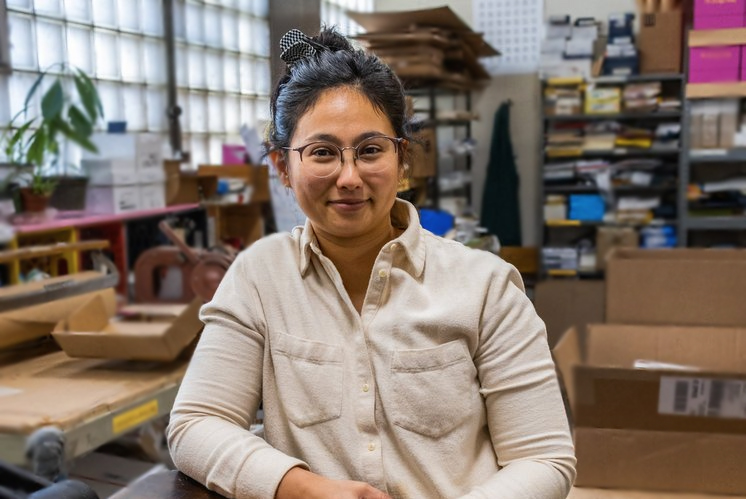 Fellow printmaker Lois Harada 10 PR won support for Wish You Were Here, a multimedia installation featuring a penny press, letterpress postcards and large-scale silkscreen prints she creates in the style of WPA travel posters that feature Japanese-American internment camps.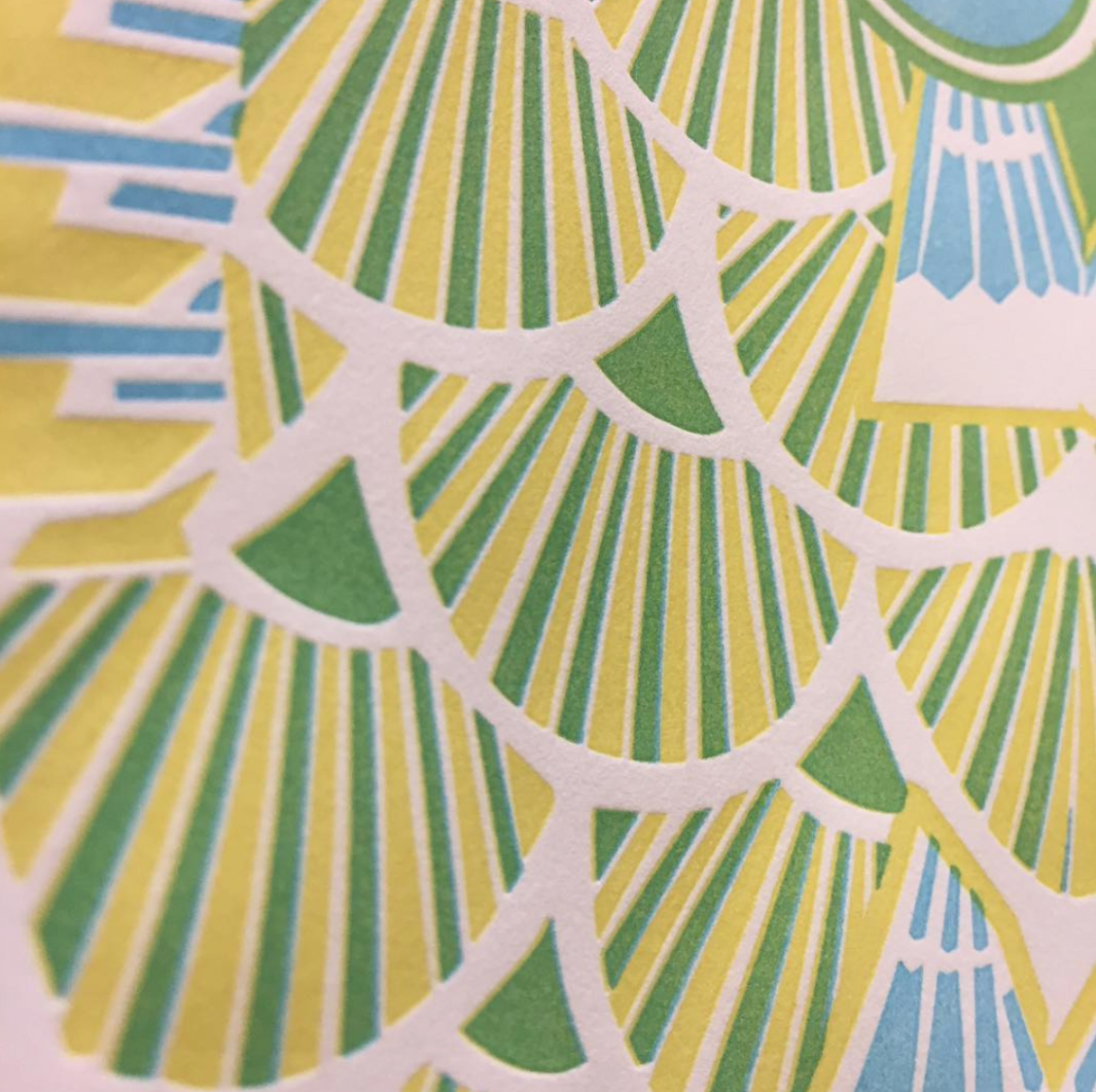 Harada utilizes text and the medium of the poster to tell her family's story of incarceration—her paternal grandmother was interned in Arizona from 1942–45. She takes inspiration from propaganda printed and distributed by the US government and uses type and equipment similar to those used to create the historical works.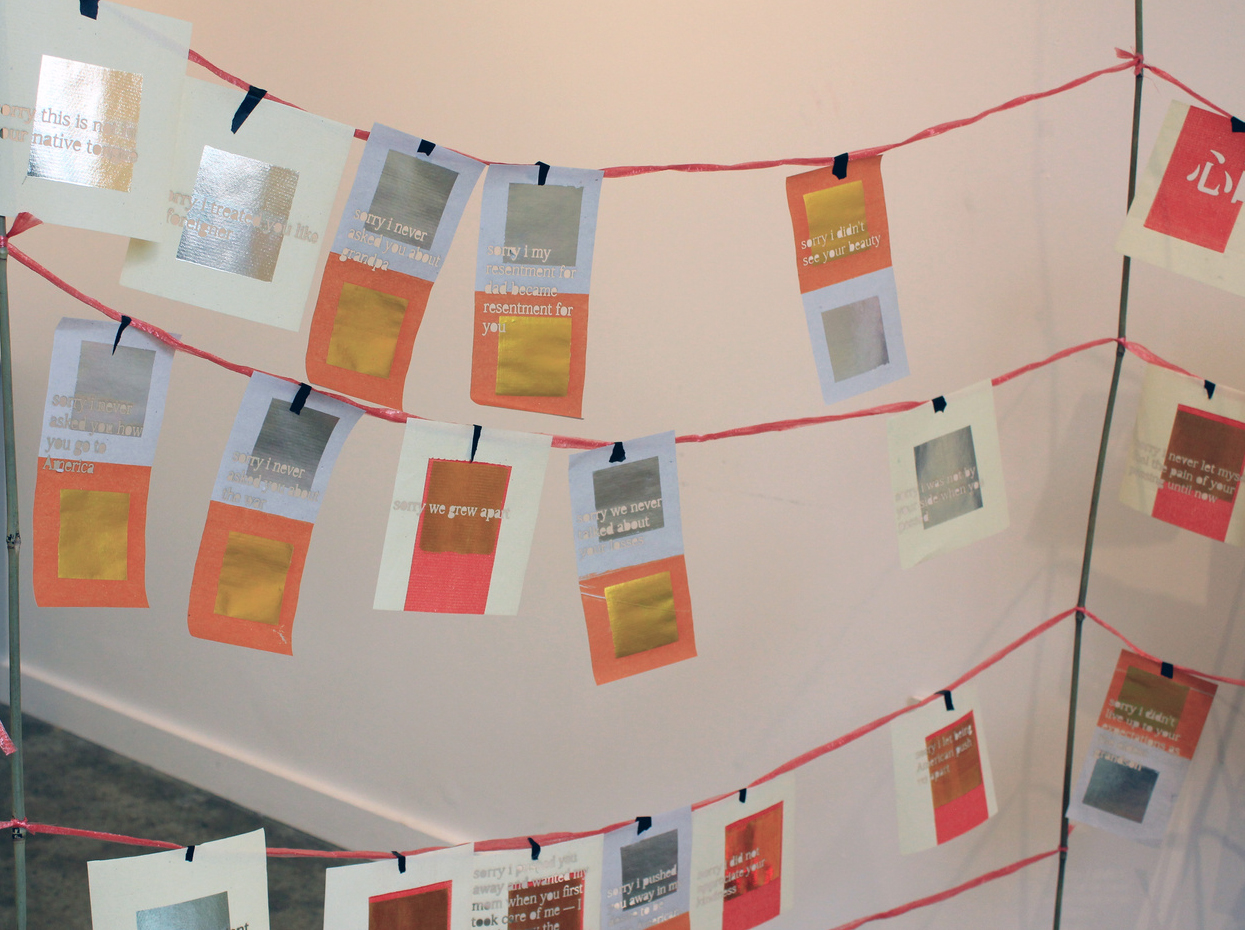 Artist/educator Adam Chuong MID 19 also takes inspiration from their family history and will present a series of community art events—called I built you a house of mud so that we could see each other again—to promote collective healing and mourning for Providence's Asian American diaspora. A child of refugees from Vietnam and Cambodia, Chuong uses the act of making to heal their relationship to their cultural identity, once estranged by displacement and trauma.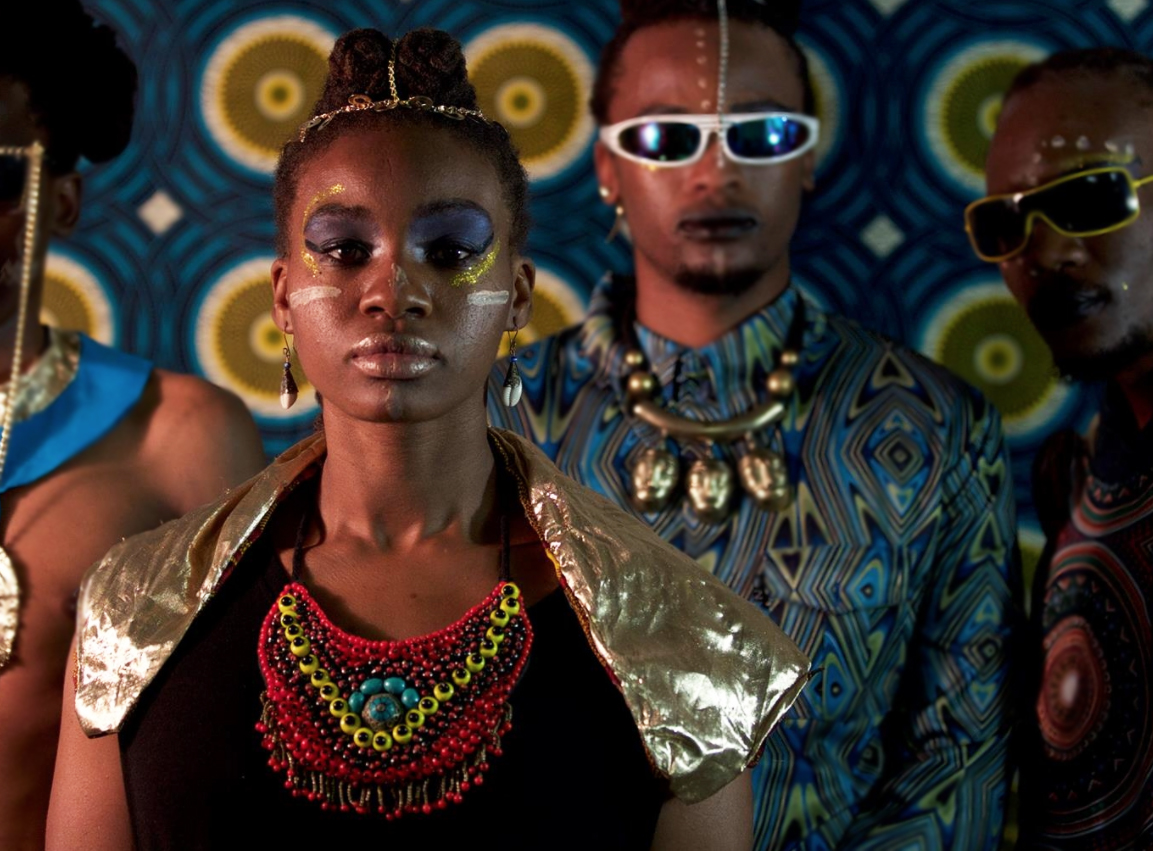 And finally, Jazzmen Lee-Johnson 06 FAV will use her funding to create Contraband, a print project, art exhibition and community conversation focused on how the industry of slavery laid the blueprint for drug crimes, illicit economies, substance use disorder and mass incarceration in Black communities.
A visual artist, scholar, composer and curator, she has long centered her practice around a "yearning to understand how our current circumstance is tethered to the trauma of the past." Through her visual, sonic and movement investigations across time and technology, she disrupts and asserts ideas of history, body, liberation and otherness.
—Simone Solondz
January 11, 2022