RISD Film/Animation/Video Students Share Creative Visions at 2023 Senior Show
Image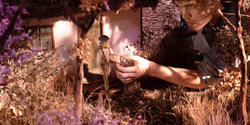 Graduating seniors in the Film/Animation/Video department shared their final projects with friends, faculty, staff and family in early May. Ranging in length from under three minutes to 34 minutes and encompassing live action video, 8 mm film, hand-drawn animation and stop-motion animation, the films screened during the four-night festival represent the wide range of approaches FAV students are taking at RISD.
"Each project reflects an artistic practice rooted in the experiences and vision of its maker, but none would exist without the larger community," notes Department Head Amy Kravitz. "The labor of each student makes a difference. Their vision makes a difference. Their films change lives as they travel beyond RISD."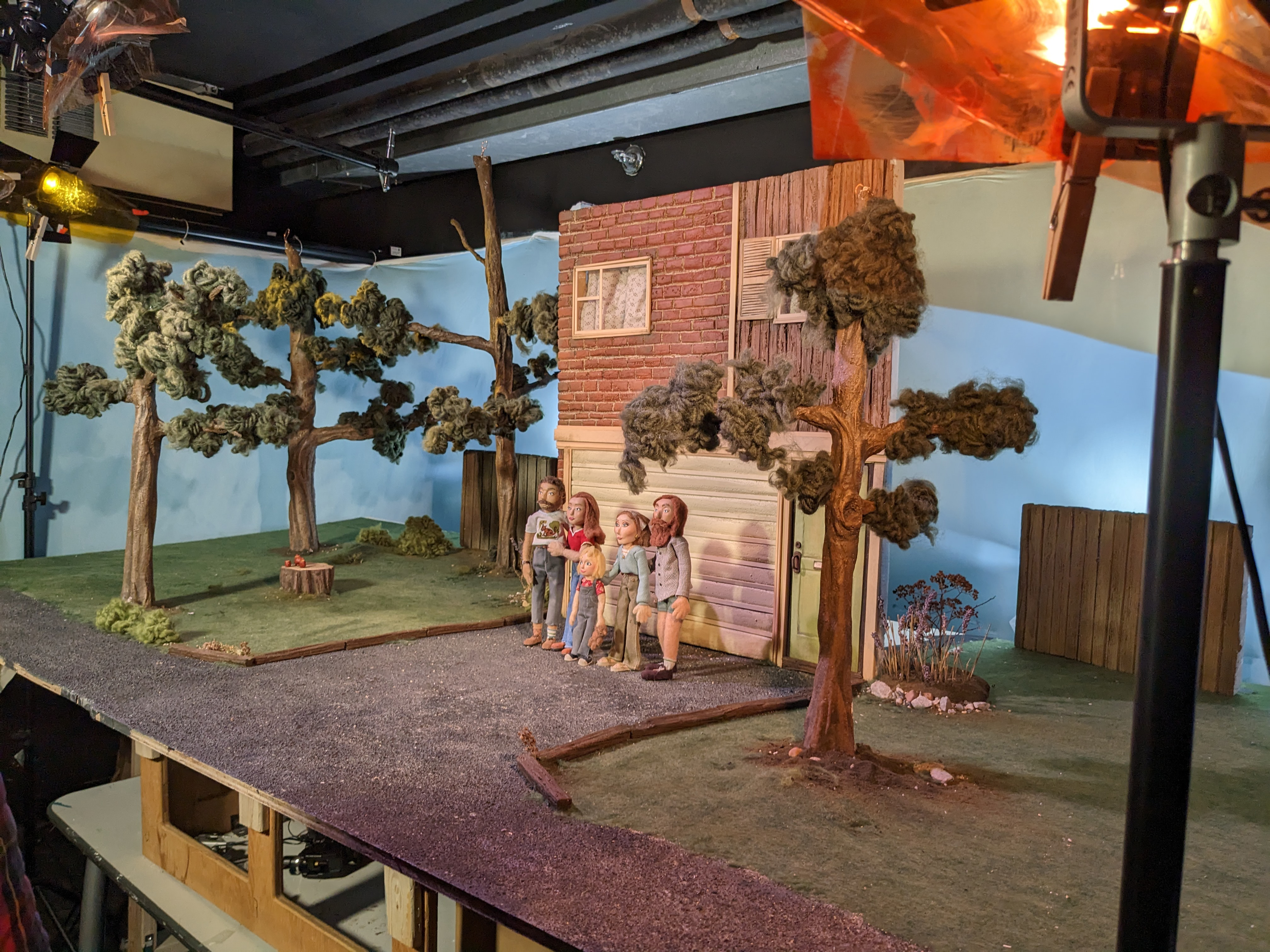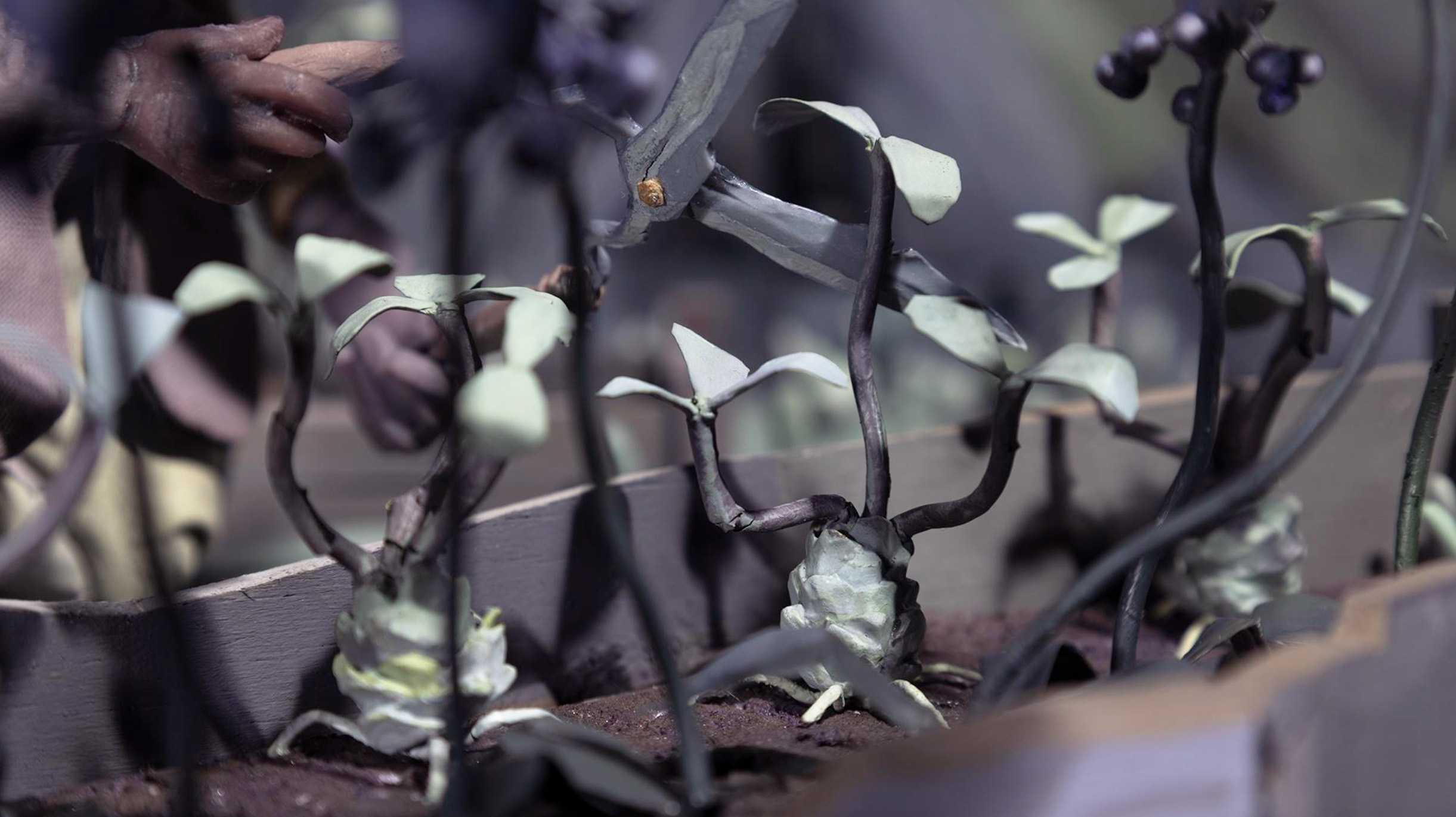 Viewers were welcomed backstage during intermission to step inside the studios of filmmakers working in stop motion, where their meticulously created sets were on view. Among the students whose studios were open was Eli Turner 23 FAV, who used dried flowers and soft lighting to create the dreamy garden for his short piece life with a flower (see top image). Stella Miles 23 FAV encouraged visitors to examine the wooly trees and other touchable textures she created as part of Little Lisa, an animated documentary that tells her mother's childhood story.
Like most good art, the films offer a glimpse into the minds of the artists. Northeasterly Wind, for example, a would-be love story by Chinese-Canadian student Daniel Xue 23 FAV, offers a behind-the-scenes look at the lives of Chinese students studying in the US. Walking Fish, an experimental short by M Charles Zanni 23 FAV, presents a pulsating portrait of contemporary romance. Zanni explains that his work "questions the potential of technology to improve, redefine and transform the human experience."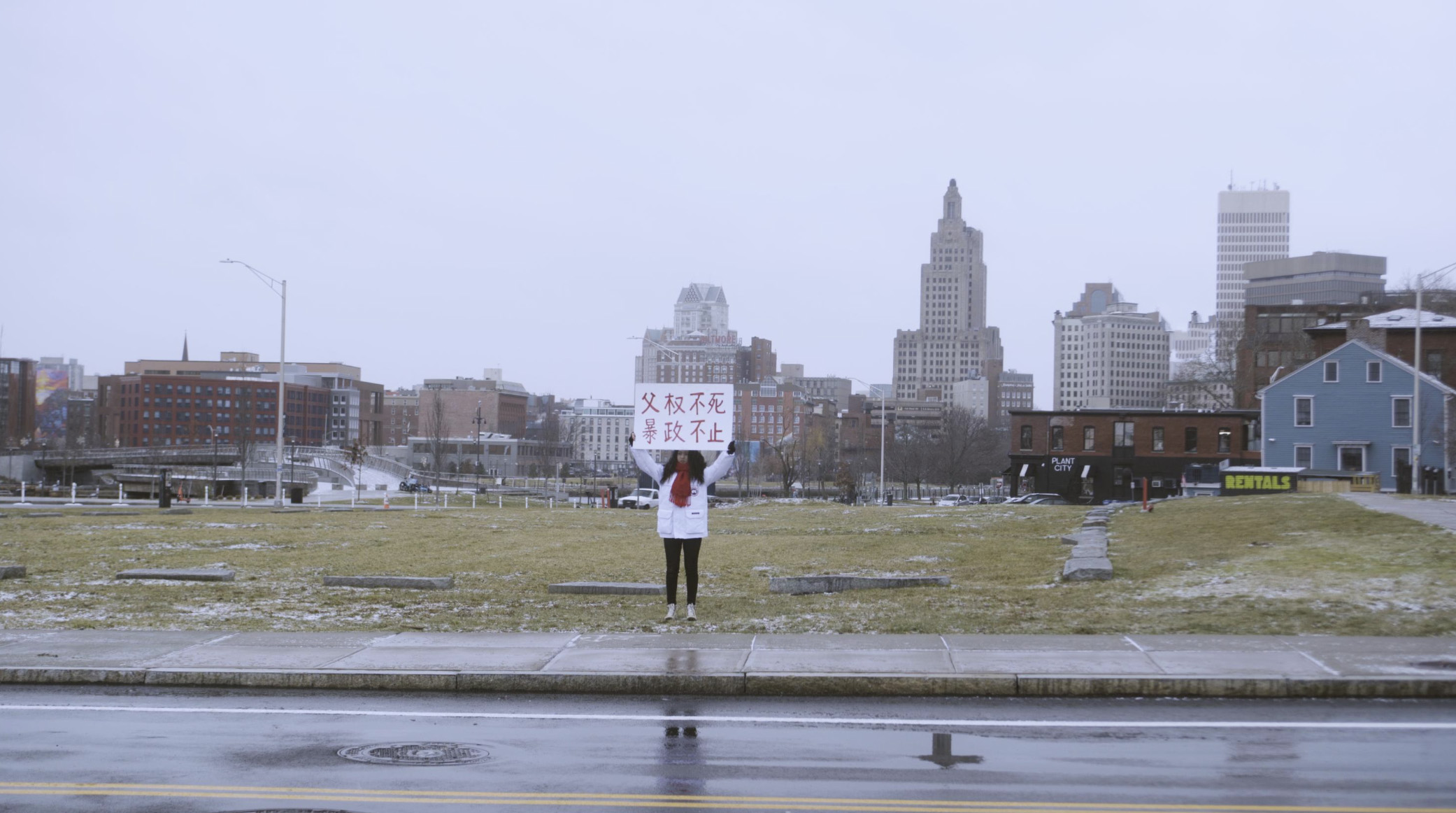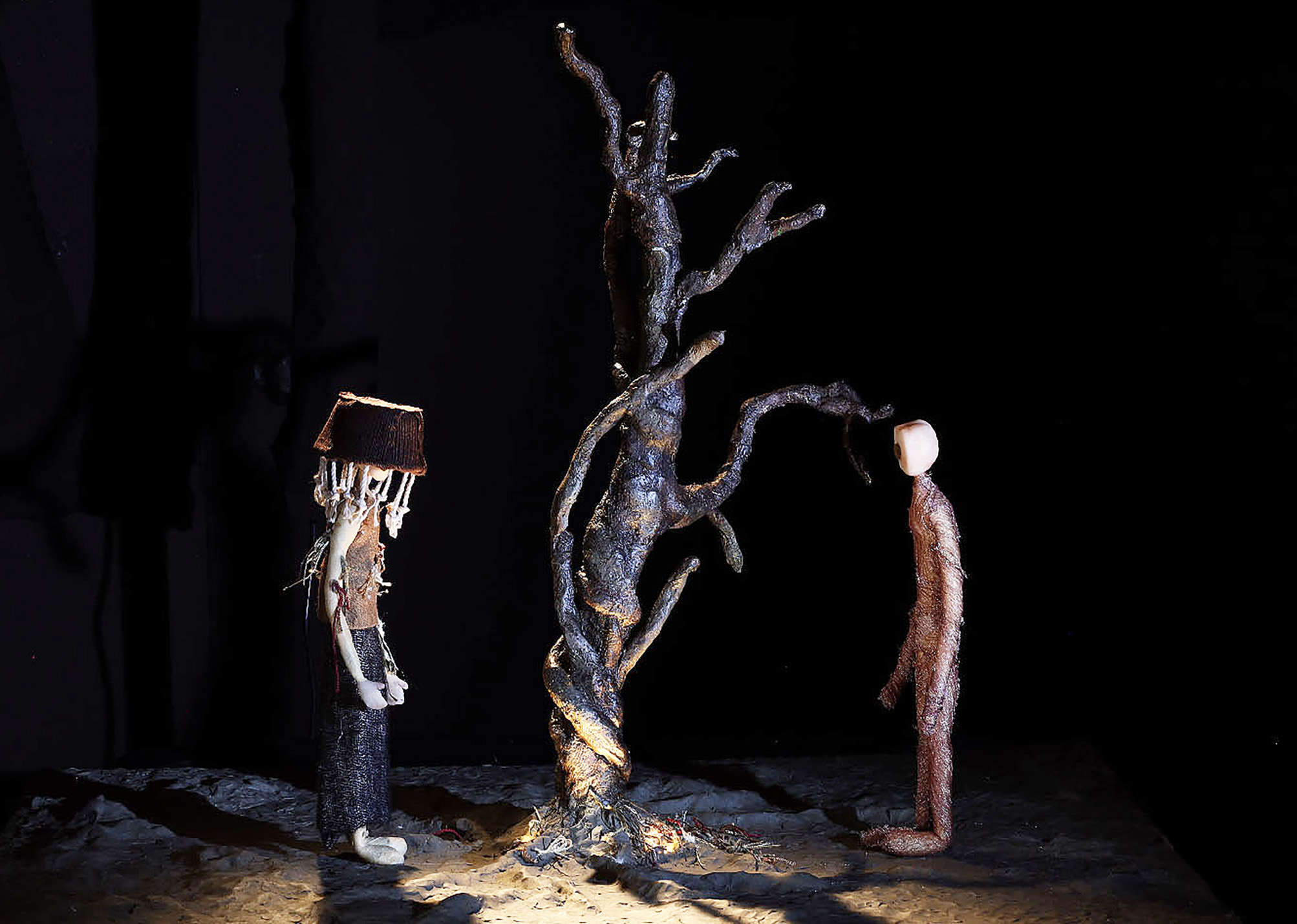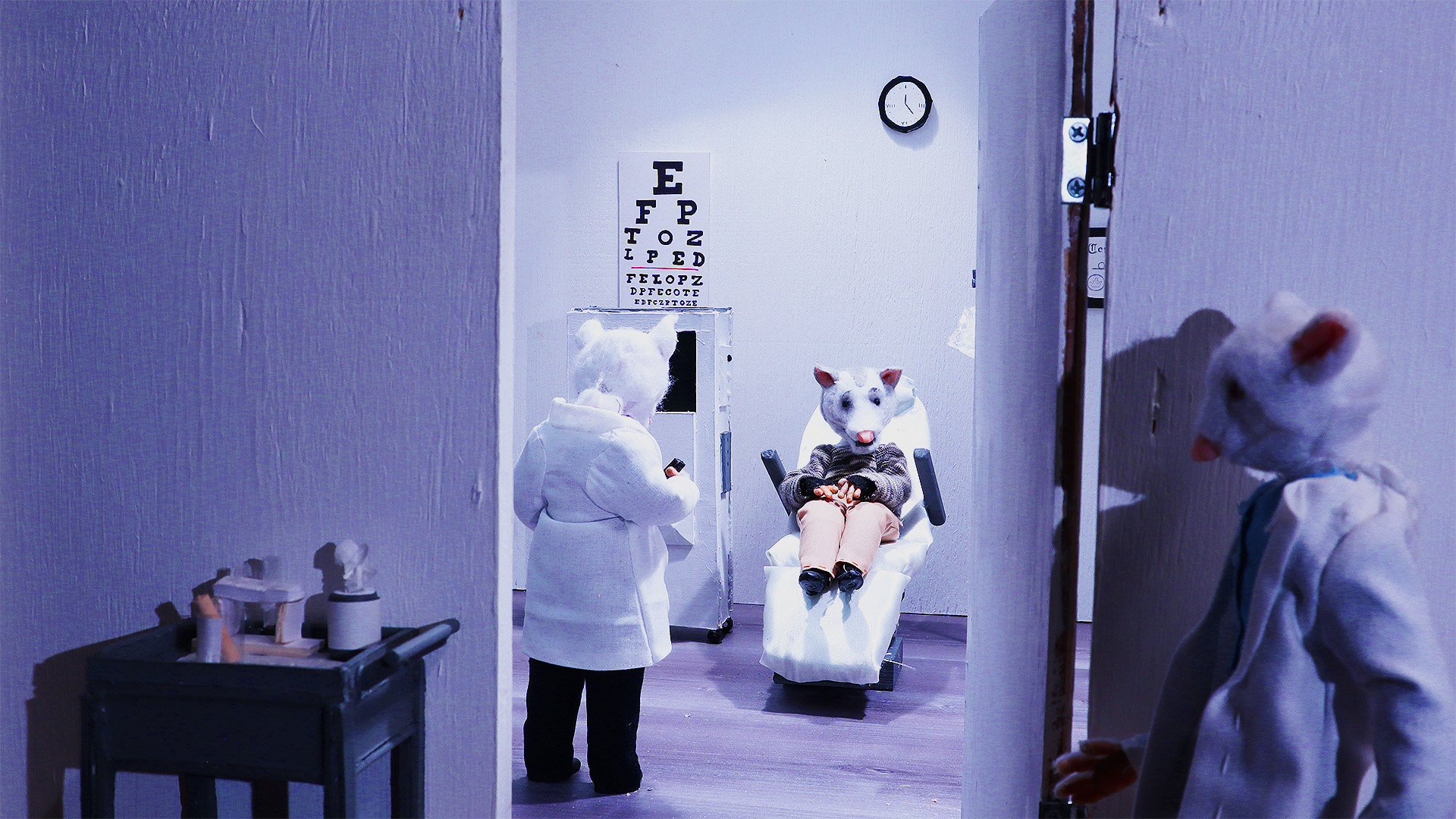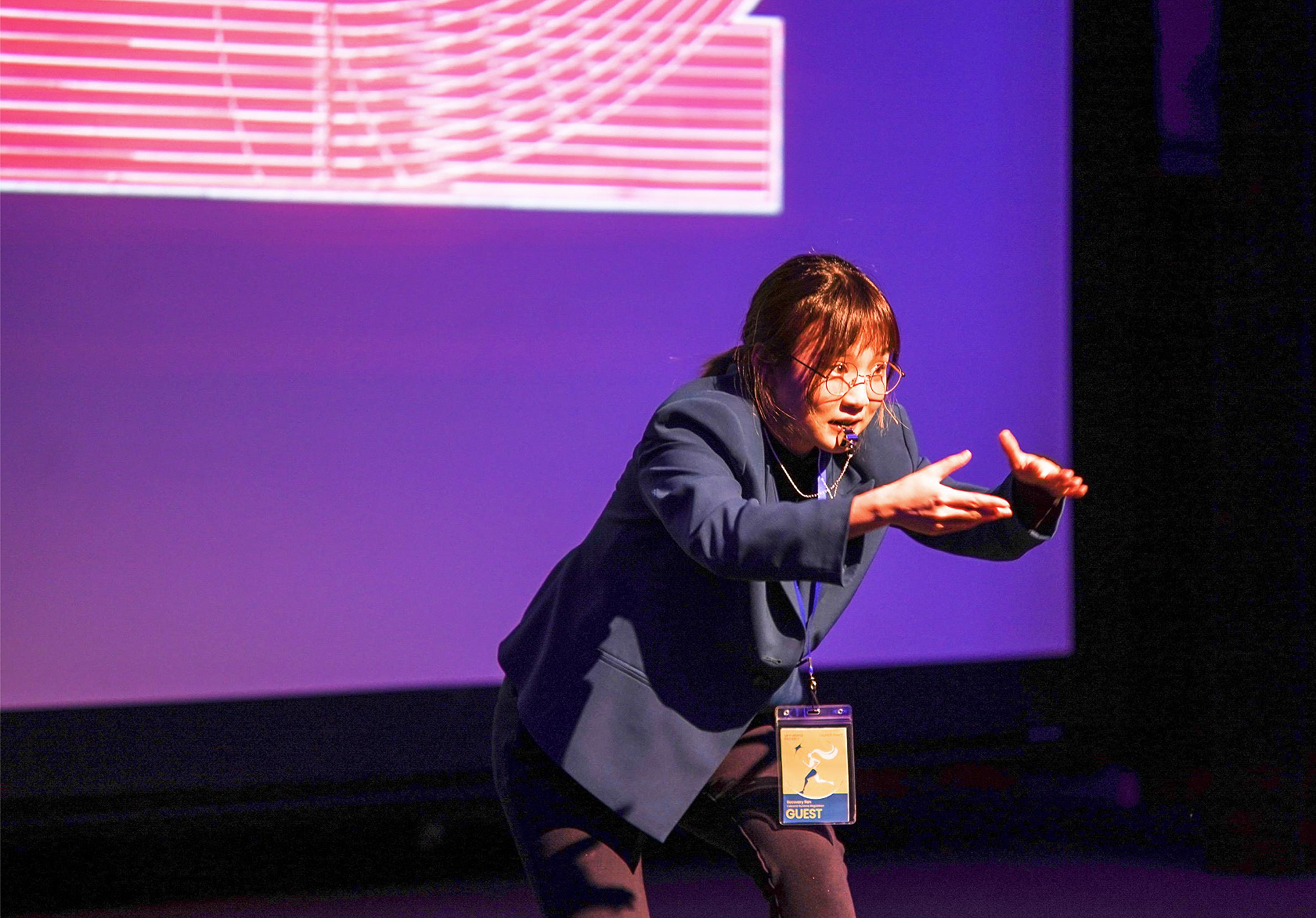 Other student projects reflect on the absurdities of the human experience. Rank Me, for example, by Parintorn Suwanpraipatana 23 FAV offers a disturbing take on peer pressure and social media, while the manic Skyhorse Project by Xiner Lan 23 FAV pokes fun at self-help seminars and motivational speakers. In Moon Hangs Low Over Casper, a documentary-style film by Olivia Schroder 23 FAV, the camera zooms in on trash and run-down buildings, but everything somehow looks gorgeous through Schroder's lens.
—Simone Solondz