RISD Students and Local Researchers Shine Light on Rhode Island's 19th-Century Snowtown Neighborhood
Image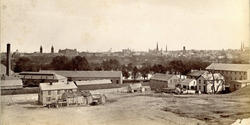 RISD students have been collaborating this semester with the Snowtown Research Collective, a group of local historians, archivists and archaeologists who have been working together since 2019 to shed light on a little-known multiracial Providence neighborhood that once thrived where the Rhode Island State House now stands. The collaboration is part of a spring seminar taught by Marisa Brown of RISD's Center for Complexity called Art and Design as Community Practice.
Brown helped to initiate the work of the collective, whose members (including RISD Assistant Professor Christopher Roberts) have been combing through manuscript collections, legal and real estate records, census records, city directories, historic maps and newspapers in an effort to uncover Snowtown's past. The group has enjoyed working with RISD students in recent months and welcomes fresh ideas for creating public awareness of Snowtown's rich history.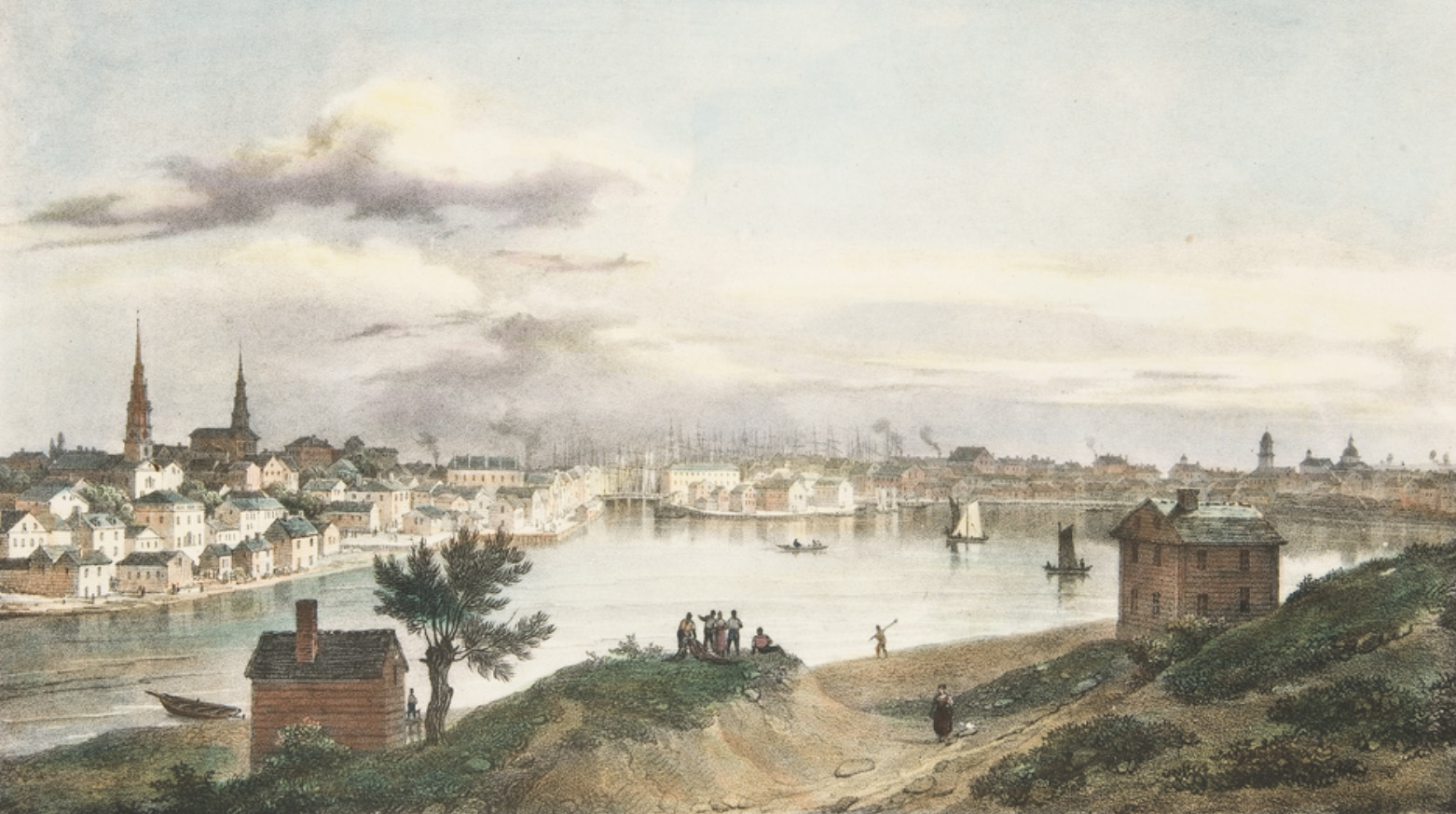 "Students are exploring how to creatively fill gaps in the archive... bringing art and design practices into play with public history and the aims of spatial justice." 
"This is a project-based course focused on evolving practices that bridge the work of cultural praxis and public or community impact," Brown explains. "With this collaboration, students are exploring how to creatively fill gaps in the archive or imagine alternate futures for places that have been erased, bringing art and design practices into play with public history and the aims of spatial justice." 
In early May, students presented their projects to members of the collective, seeking feedback and insights into the kinds of arts-based historical work that might complement the group's ongoing research. The overarching goal is to combat the negative picture of Snowtown that was painted by 19th-century news reporters via sensationalist articles with titles like "A Viler Place Never Existed."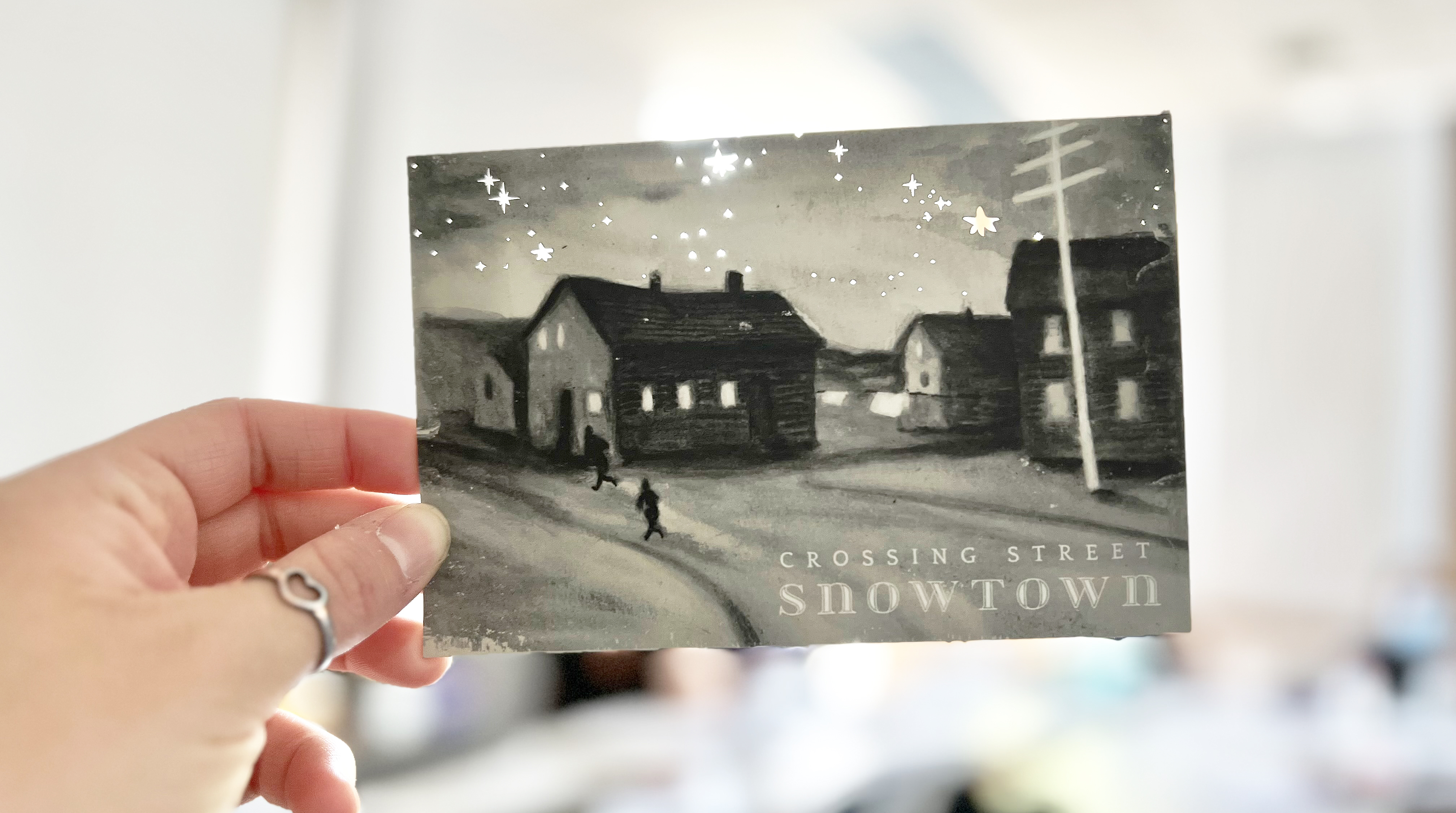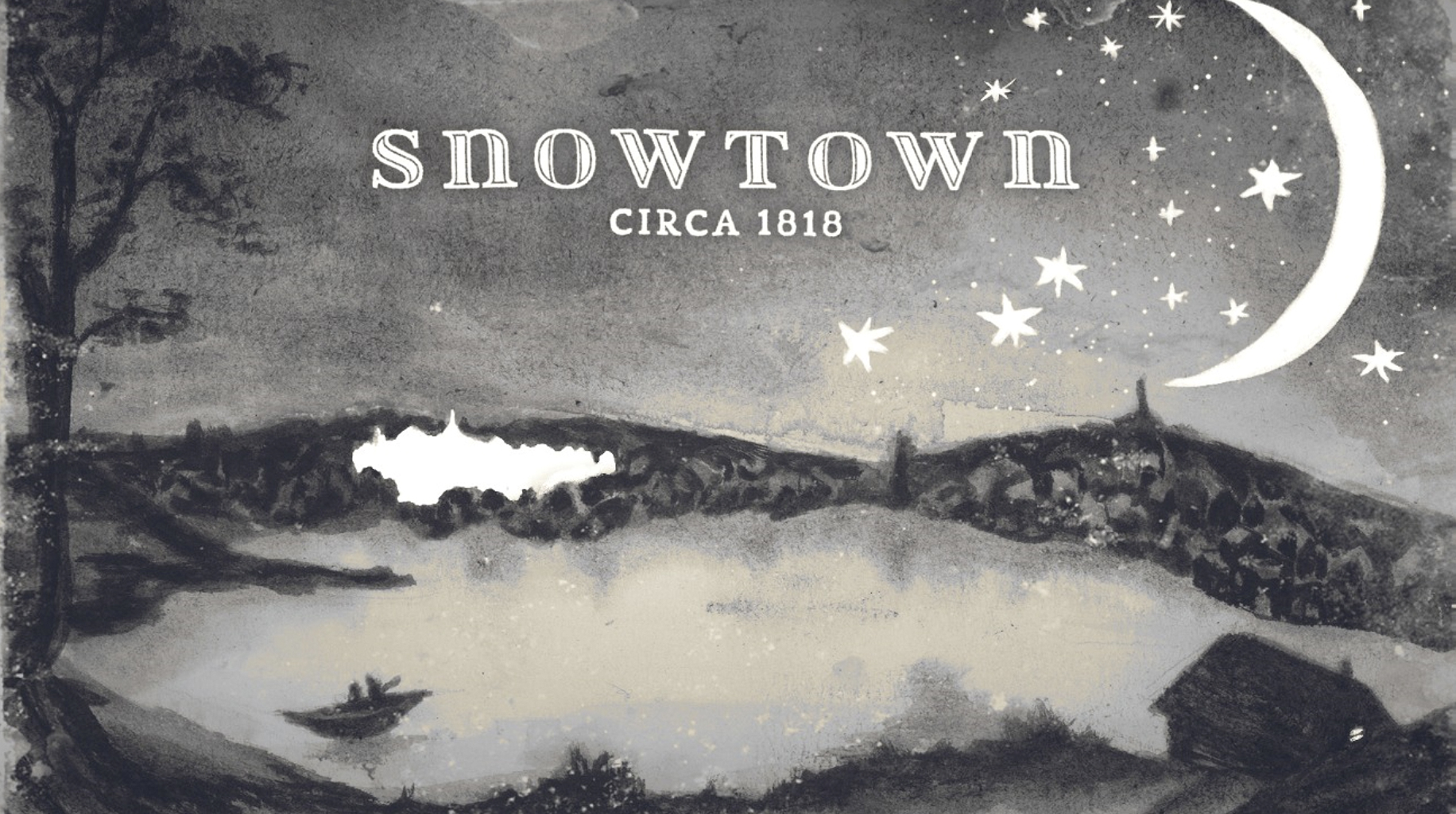 The working-class neighborhood, home to free Blacks and recent immigrants from Ireland and elsewhere, flanked the city's Great Salt Cove, which has long since been filled in. Part of it was demolished to accommodate the railroad, and the rest was completely razed in the 1890s to make room for the Rhode Island State House. Snowtown was described in the press at the time as "filthy, dangerous and ruinous," but as independent researcher Ted Coleman points out, "it was an ordinary neighborhood people called home."
The difficulty, Brown says, is that Snowtown's residents—who worked as domestic servants, seamstresses and sex workers, among other occupations—are completely missing from the historic record. "How do we memorialize a neighborhood that has left so few visual traces?" she asks.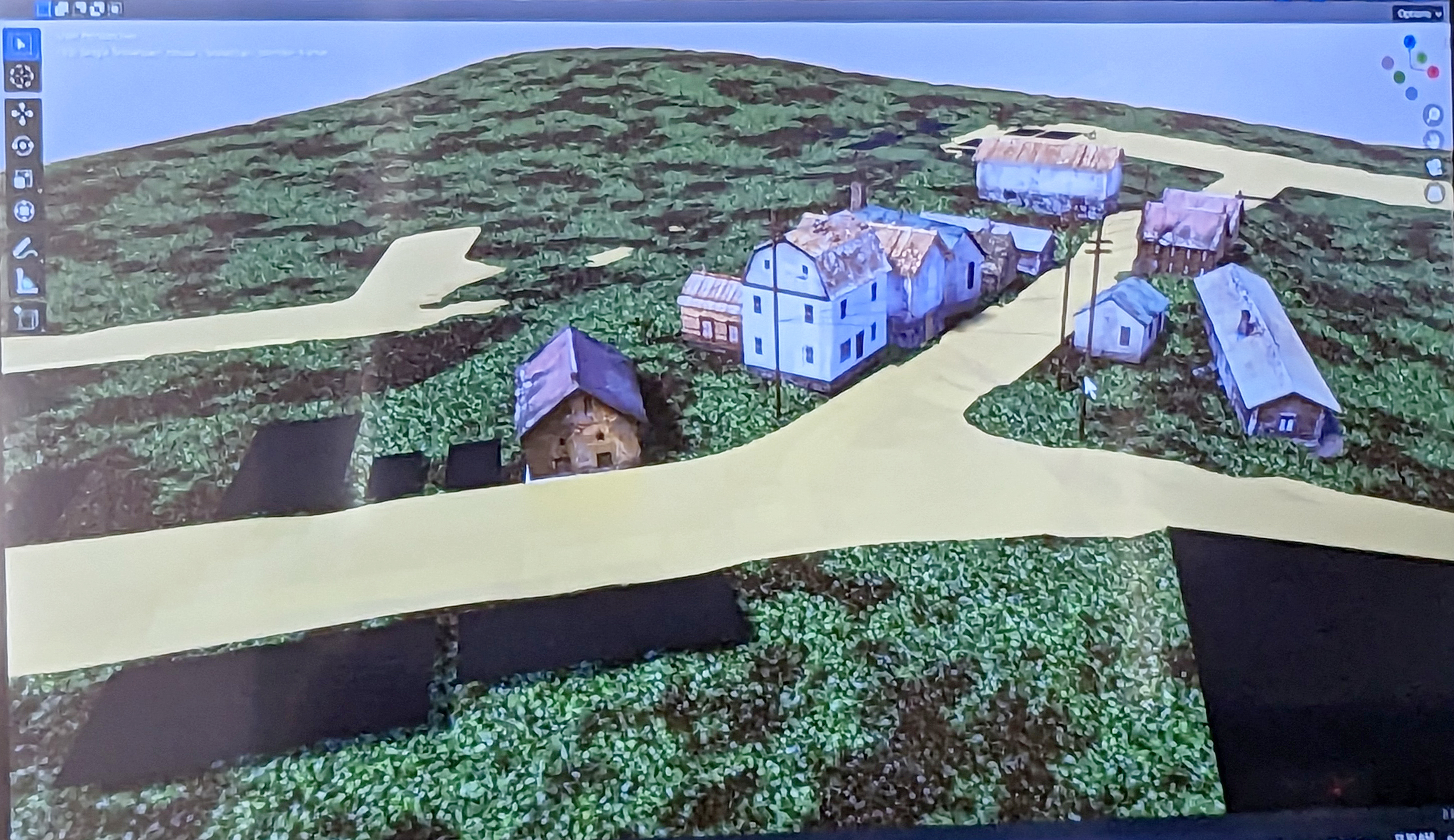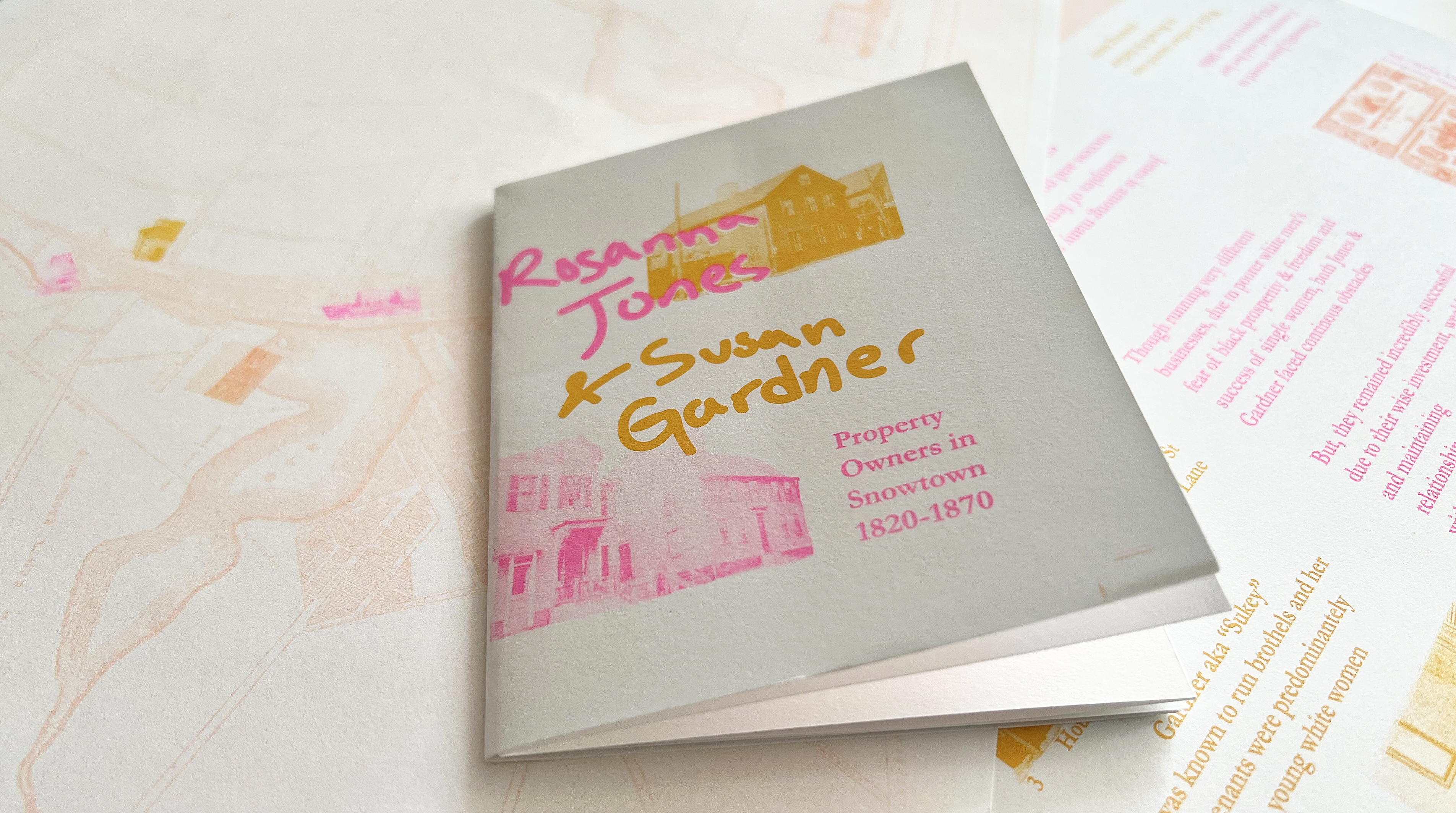 The first step might be helping people to understand exactly where the neighborhood stood in relation to existing geography. Seniors Tian Tian 23 ID and Connie Cheng 23 ID teamed up with Architecture major Ben Roland BArch 24 to create a digital reproduction of Snowtown and virtual models of a few of its buildings. "We want to show that real people lived there," says Roland, "by including artifacts in the models."
Public historian Traci Picard suggests period artifacts like rope, baskets, buckets (since there was no running water at the time), fishing poles and oyster rakes. "People cooked over open fires, so you might want to show smoke emanating from the chimneys," she adds.
Grad student Nina Martinez MFA 24 IL is also focusing on the neighborhood's residents in Snowtown by Moonlight, a series of die-cut postcard interventions. "I used a digital laser cutter to allow the light to shine through like stars," she says, "and added a child in one of the illustrations since we know that children lived in Snowtown."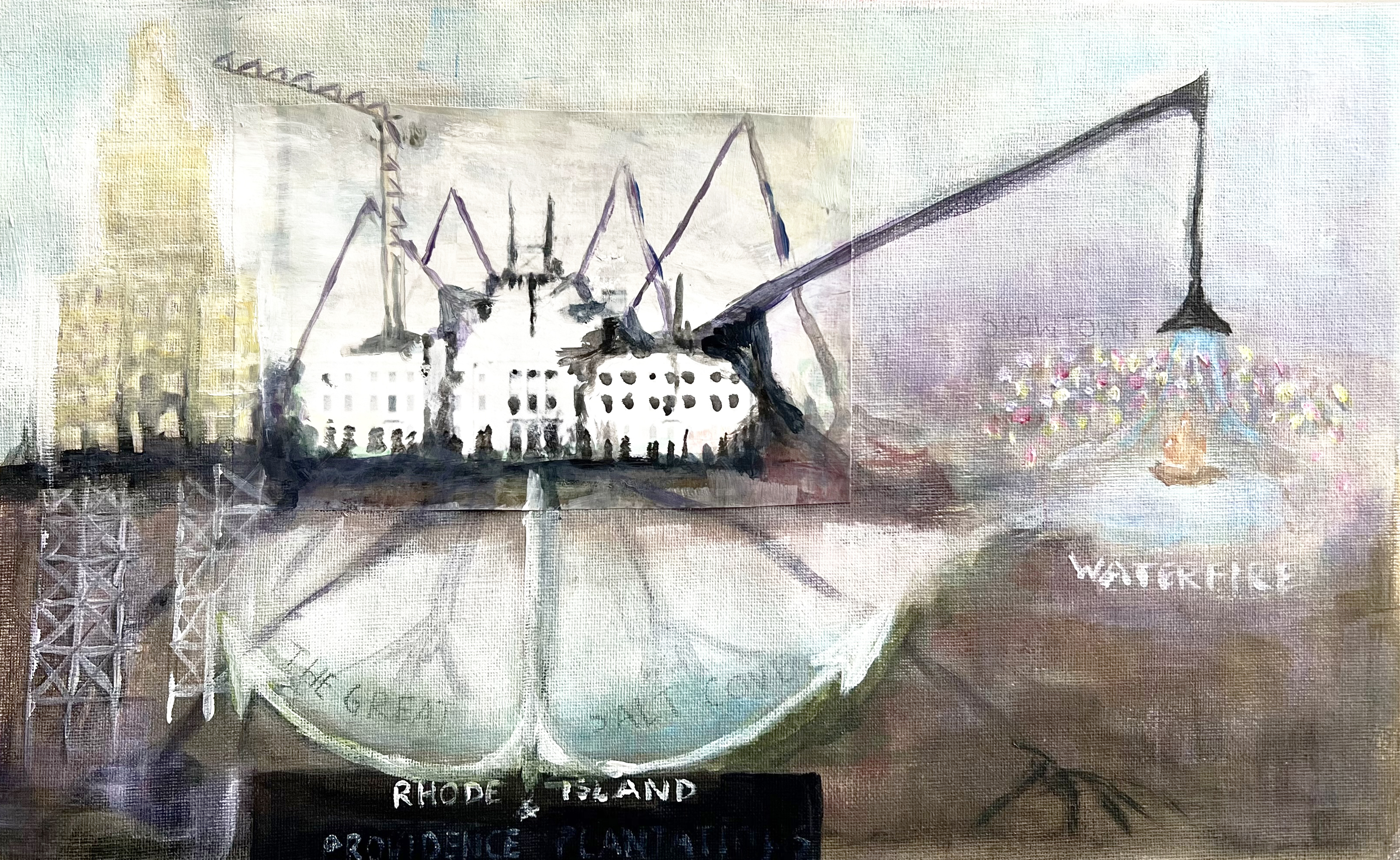 On the back of the postcards, Martinez is including text that invites people to share their thoughts and impressions online. "This is a great element since we currently have no opportunities to gather feedback," says Kate Wells, curator of Rhode Island Collections at the Providence Public Library, who hopes to archive any submissions. Picard also appreciates the open line of communication and says she could even imagine a public event that included a dramatic reading of people's responses. 
Yasi Stein 23 ID began their presentation by passing out copies of a small, colorful zine they're working on shedding light on two women who owned property in Snowtown (which was unusual at the time): Susan Gardner and Rosanna Jones. The work is based on research by collective member and local archaeologist Andrew Polta. "Gardner owned a brothel and Jones owned boarding houses," says Stein. "If I could find out exactly where their buildings stood, I would love to create a little mailbox on the site where people could pick up copies of the zine."
"Snowtown was an ordinary neighborhood people called home."
Grad student Alex Gonzalez MLA 23 is working on a painting of the State House mid-construction that presents a metaphorical view of the neighborhood's layered history. "I like how much history is compressed in this one painting," Coleman notes, adding that "developers at the time believed that the land on Smith Hill was being wasted on poor people."
Textiles major Peter Mankiw 23 TX discussed his ideas for a booklet of activities for children based on toys and games that were excavated at the site, such as dominoes and porcelain dolls. And senior EK Sun 23 ID ended the meeting with a catchy pop song she wrote and recorded with the help of ChatGPT (AI) and GarageBand. 
"The lyrics came from online articles about Snowtown," Sun says. "I have no musical background, but I've always found songs to be a good way to learn about history."
—Simone Solondz / historic images of Snowtown courtesy Providence Public Library and Yale University Art Gallery
May 25, 2023