Se Habla Español
Image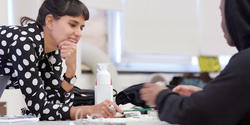 A new video focused on a Design studio taught by Associate Professor Paula Gaetano-Adi illustrates what makes RISD's first-year Experimental and Foundation Studies program so powerful. It also highlights the creative freedom RISD faculty members have to develop unique approaches and assignments.
Originally from Argentina, Gaetano-Adi surprises students on the first day of their six-hour studio by handing out Spanish-English dictionaries and proceeding to speak in Spanish for the entire session.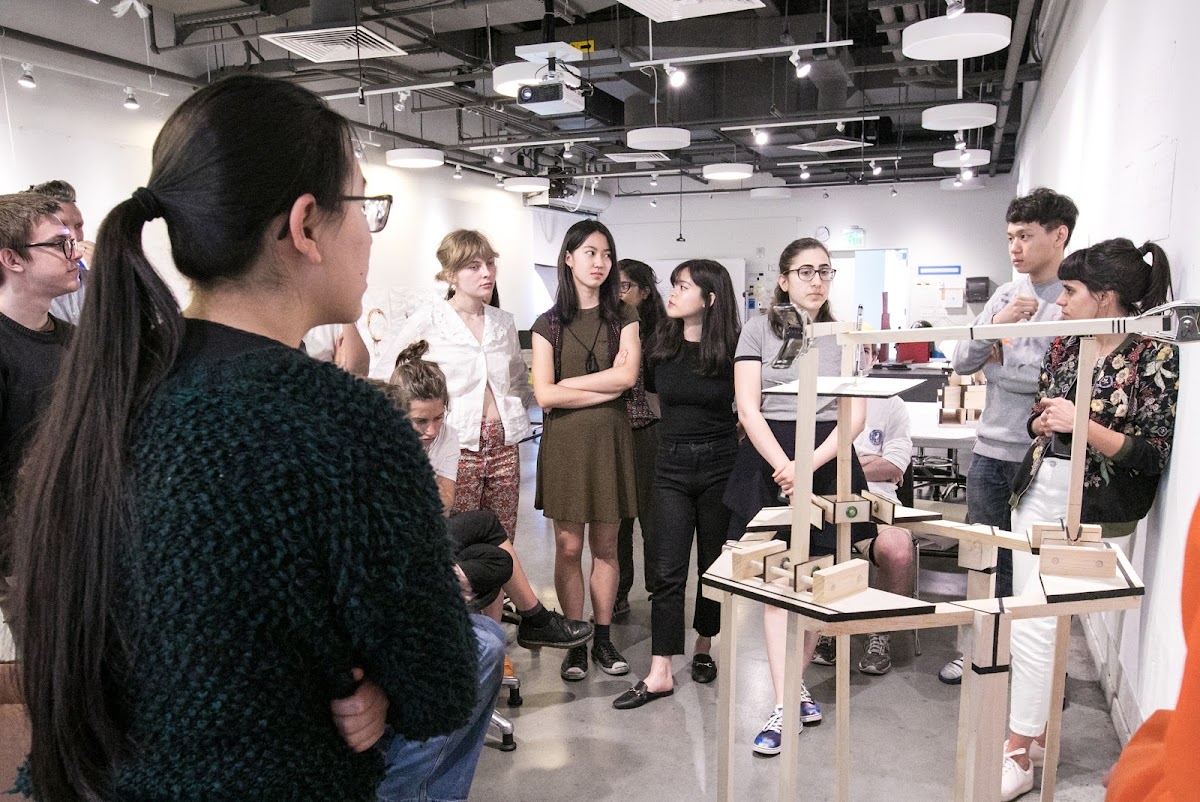 "I come in breaking the basic assumption—that this class will be in English," she explains. "So, if you break the basic assumption, then all the other assumptions can be broken."
"It becomes an investigation that makes you question the meaning of everything you're doing."
Students are given a manual of 50 assignments, or prompts, in Spanish—everything from making a drawing to doing community volunteer work to observing an object in the RISD Museum for 30 minutes without moving.
It's then up to each student to translate the prompts, set their own pace and learn through experience how to combine conceptualizing and making.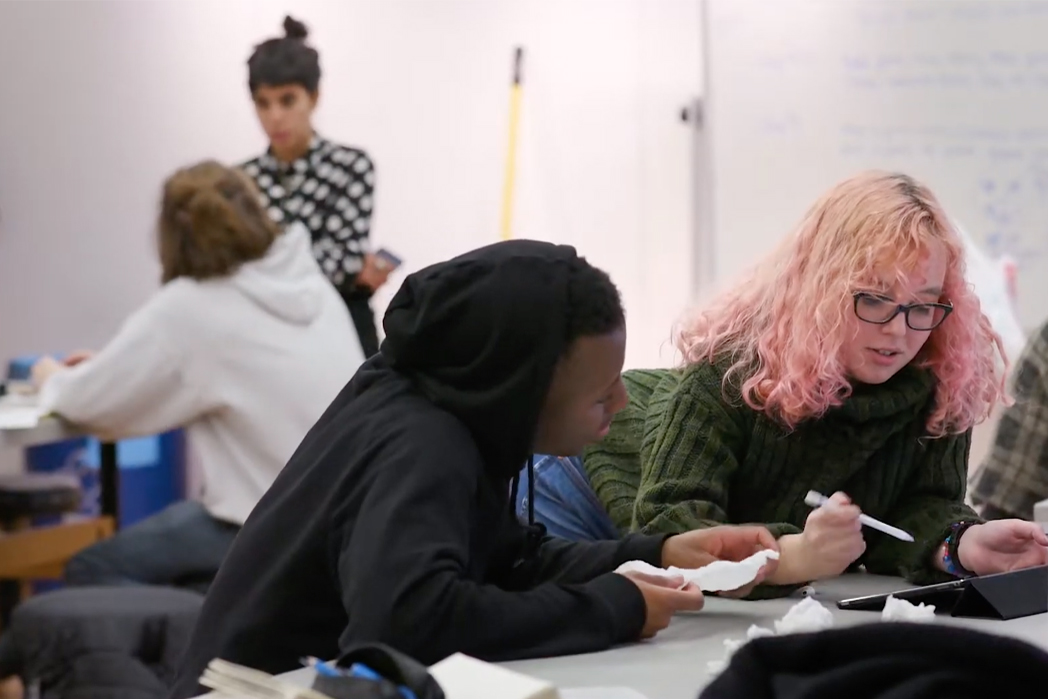 "It's about time management for sure," says India Sachi 22 PT, a sophomore who studied with Gaetano-Adi last year. "But It also becomes an investigation that makes you question the meaning of everything you're doing."
"You always have to go to the next assignment," adds fellow sophomore Charles Ba Oumar BArch 23, "so there's a rhythm to it that forces you to make bold decisions."

As Interim Dean of Faculty Patricia Barbeito puts it, "Paula gets students to question their assumptions and makes them active participants responsible for their own learning."
—Simone Solondz
November 6, 2019