Open Studios 2020
Image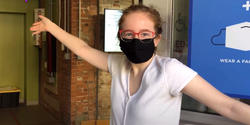 RISD students, staff and faculty have had to reimagine every aspect of campus life during the pandemic, and the annual Open Studios extravaganza was no exception. Planned and sponsored by the undergraduate Student Alliance and held over two evenings (November 12 and 13), Open Studios 2020 welcomed small numbers of students to pop in for socially distanced studio tours and goody bags but generally stuck to Zoom presentations and pre-recorded videos to get the word out.
Juniors Caitlyn Boyd 22 IL and Elena Aguirre 22 IL had a blast walking visitors virtually through the ISB, describing life in the Illustration department and answering questions about resources and requirements.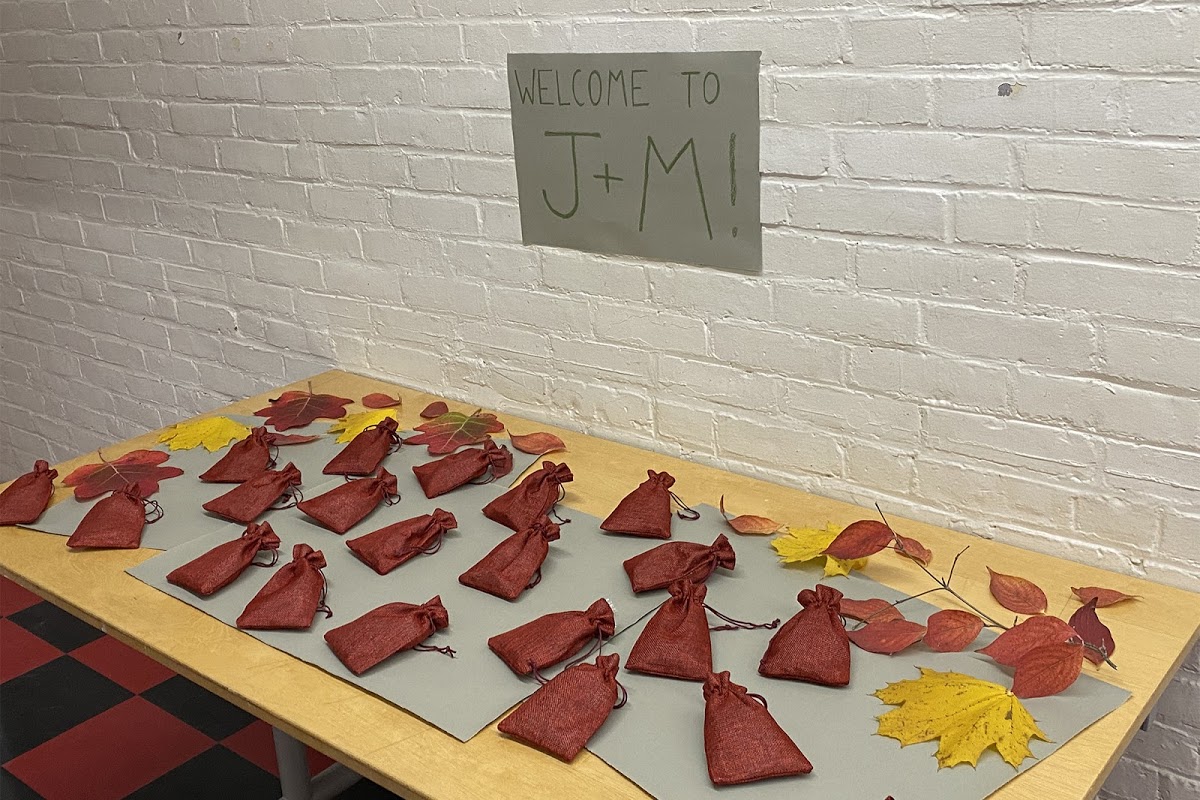 Jewelry + Metalsmithing took a more formal approach, with Assistant Professor Seth Papac sharing work created by current students and recent alums (and, of course, offering goody bags for those who reserved spaces on the in-person tour of the Metcalf Building).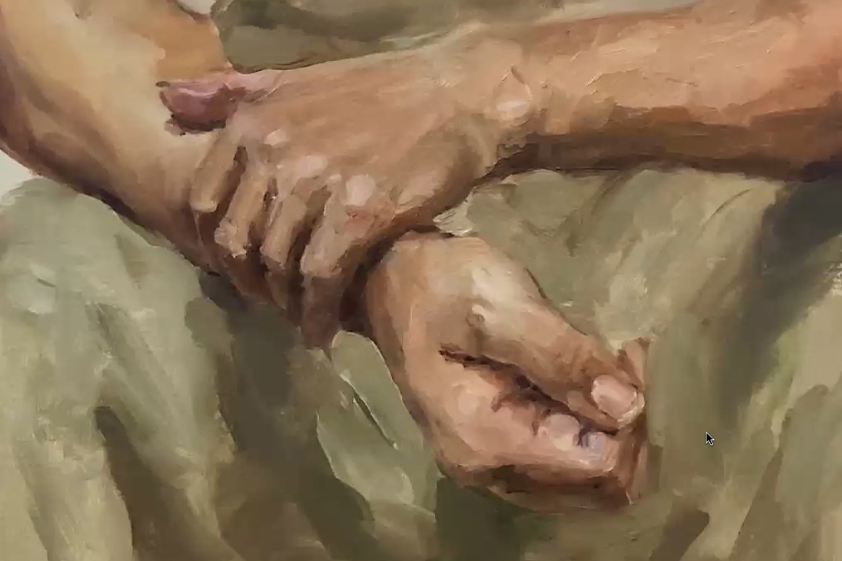 Junior Connor Kay 22 PT showed impressive work in progress by his classmates in the Painting department and explained that Painting majors are encouraged to experiment and work on myriad surfaces, including metal, wood and clay.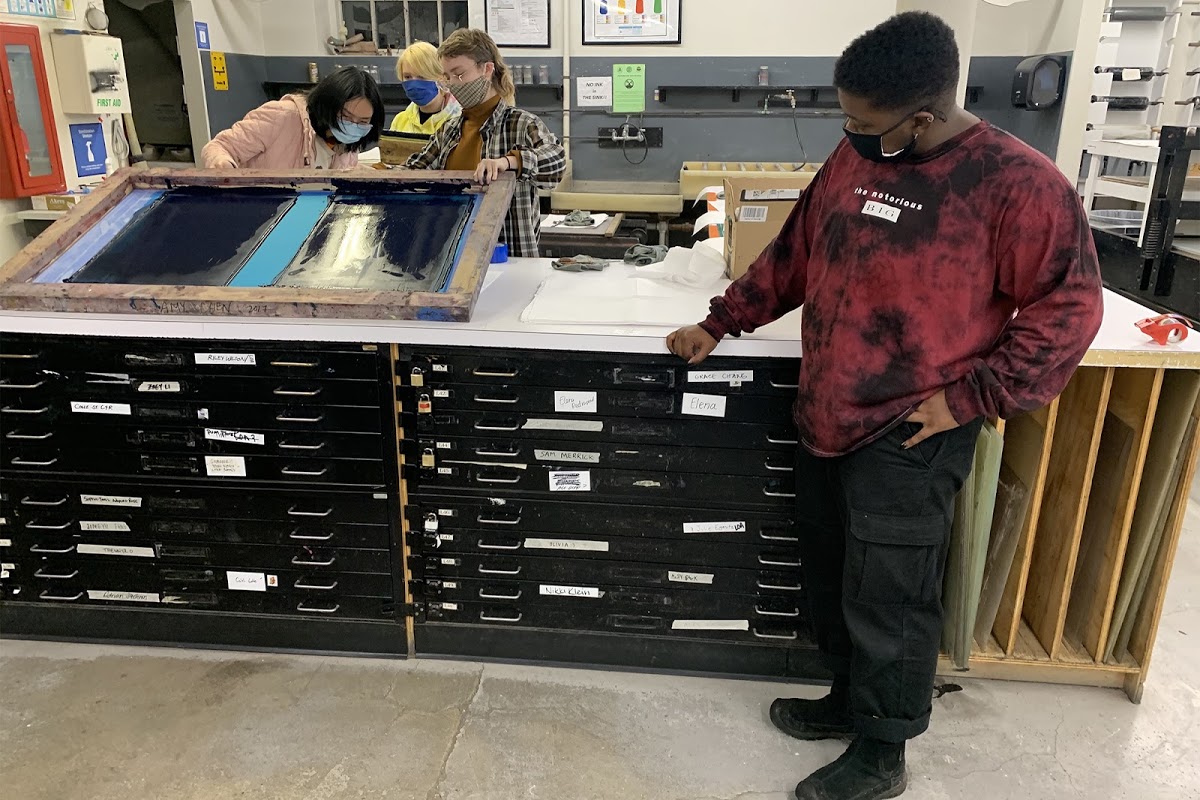 Printmaking students showed off their home in Benson Hall physically and virtually, briefly explaining the various presses, tools and facilities the department offers.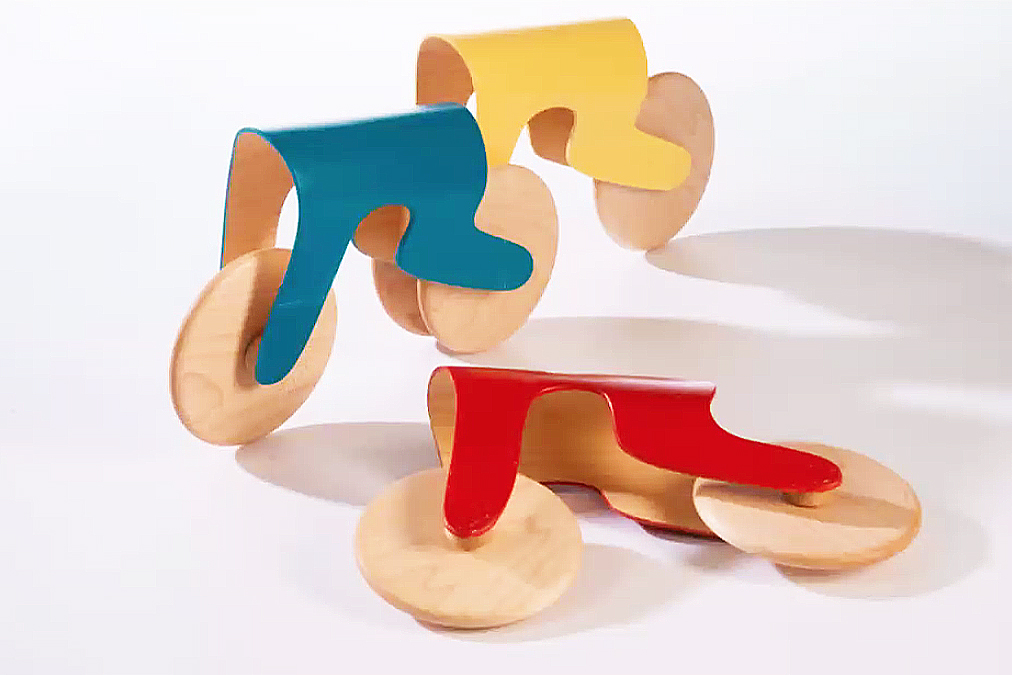 Senior Lucy Freedman 21 FD focused on the sophomore experience in Furniture Design, describing core assignments like chairs, benches and tables (where flexible expectations allow "things to get really exciting") and explaining that many students design simple wooden toys when it's time to explore batch production.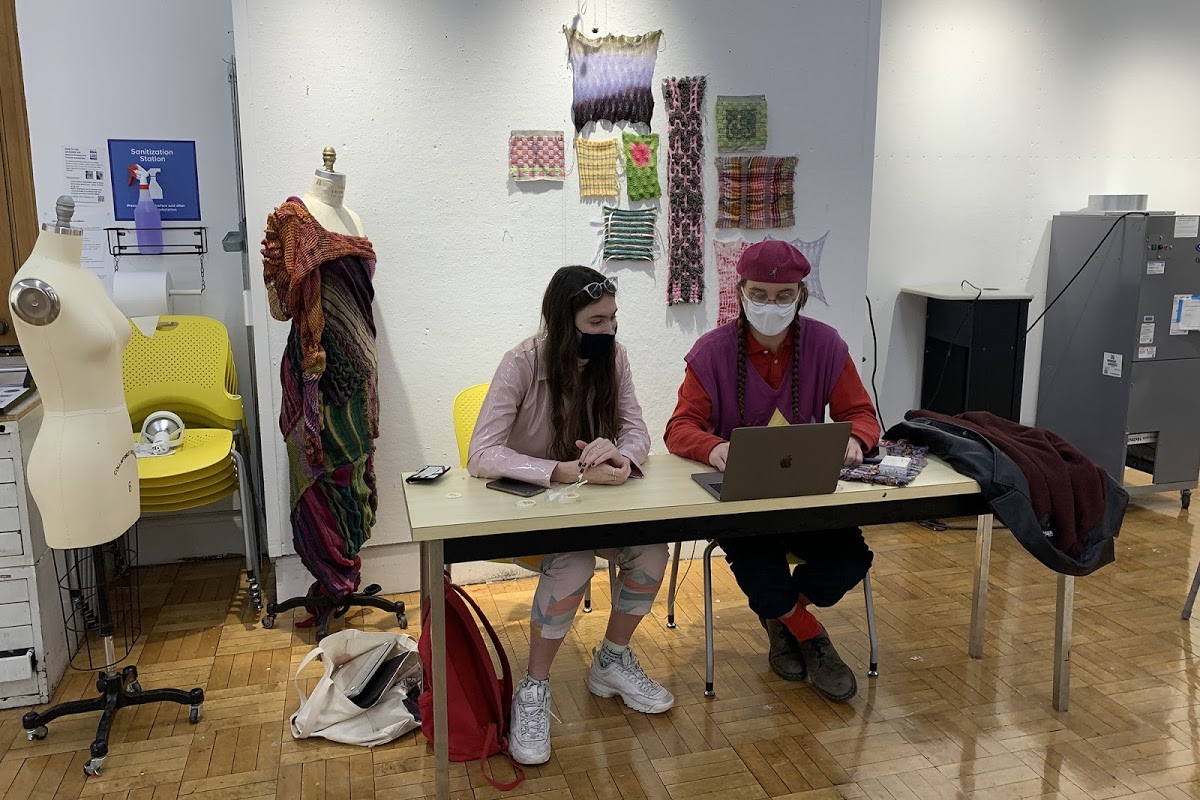 Textiles department representatives Preston Grigorieff 22 TX and Sophie Curlee 22 TX welcomed questions, assured first-year students that the core curriculum provides all the hands-on training needed and explained that their interest in textiles is fed by the wide range of skills incorporated into print design.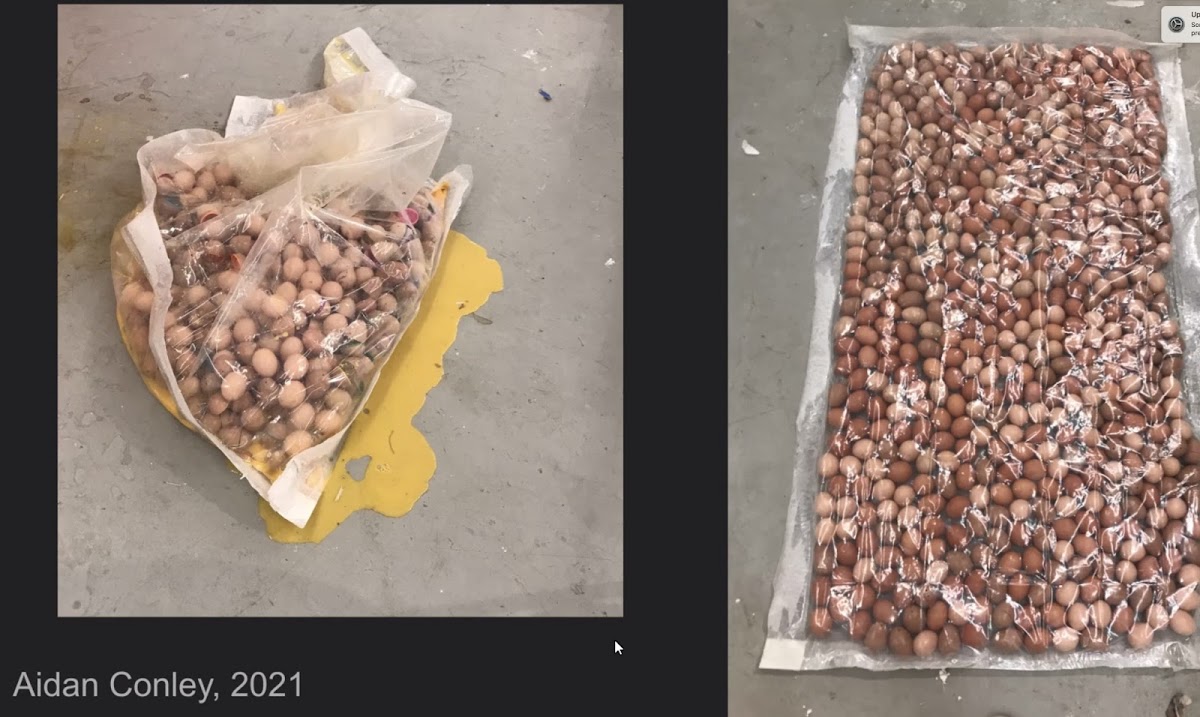 In the Sculpture department, faculty members shared conceptual student work, fielded questions and offered a virtual tour of the foundry, fine arts wood shop and student studio spaces. What's sophomore year like for Sculpture majors? "It's awesome!" says Department Head Lisi Raskin. "We cover all kinds of materials and approaches and then deepen that knowledge via elective studios."
Glass majors demonstrated the importance of teamwork in the hot shop as they poured molten glass into a jack-o-lantern. They also conducted remote tours of the department's other facilities and answered "burning questions" on the spot.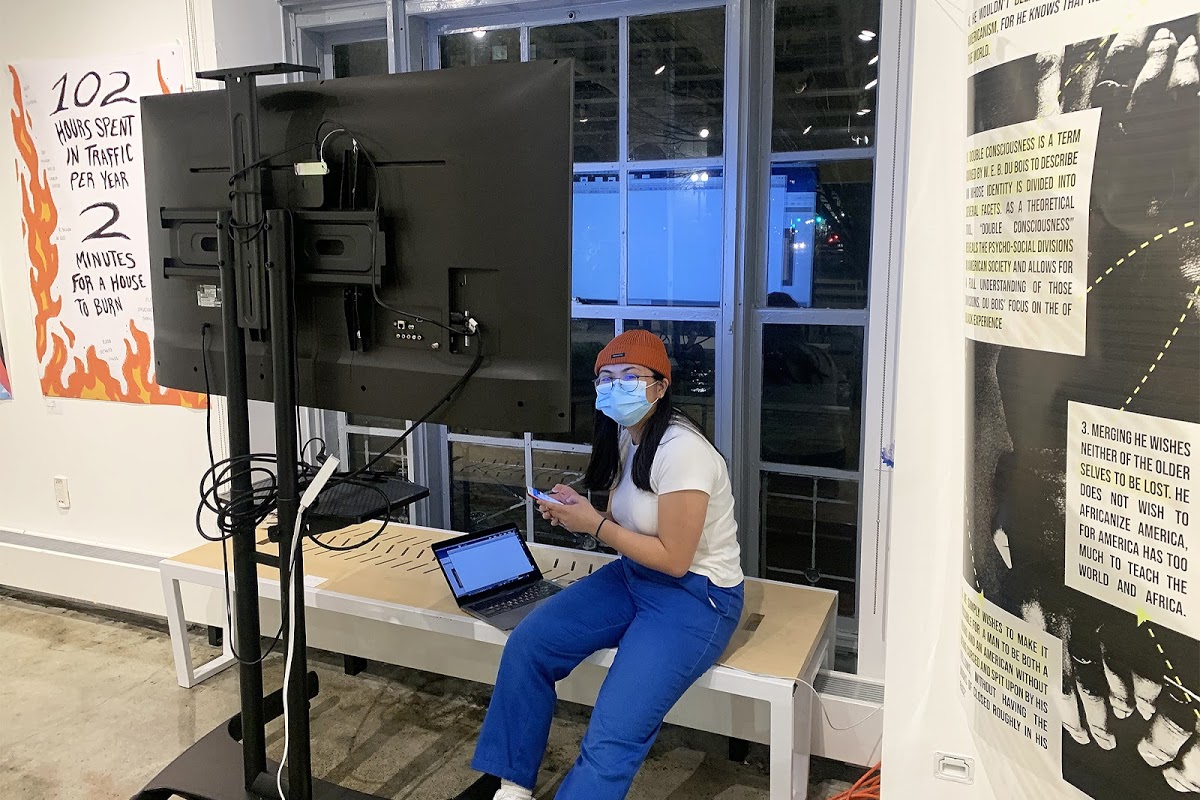 Graphic Design students offered a virtual peek into their Design Center home base and described the variable student experience, passionate community and curricular structure. Junior Truman Lesak 22 GD appreciates the wide range of visiting designers and critics who offer their perspectives and says that sophomore year is about "searching, researching, analyzing, prototyping, archiving and then moving from guided inquiry to a self-driven practice."