Sheri Wills
Professor
Image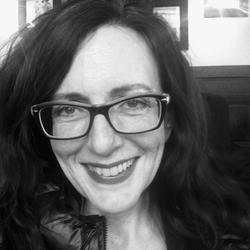 MFA, School of the Art Institute of Chicago
MA, School of the Art Institute of Chicago
BA, University of California, San Diego
on sabbatical academic year 2022/23
Sheri Wills an artist who works with film, video and sound to make single-channel videos, installations, sound works and live video performances. She explores the material, psychological and philosophical potentials of cinema to reveal small moments that often go unseen and pull forward the emotional content of abstract imagery.
Wills has shown work in one-person exhibitions at venues including the Director's Lounge in Berlin, the Robert Beck Memorial Cinema in NYC and the Ann Arbor Film Festival. Her films have been screened internationally, such as at the Museum of Modern Art in NY, the Edinburgh International Film Festival, Cinémas Différents in Paris, the International Film Festival in Rotterdam, the London Film Festival, CROSSROADS in San Francisco, Fisura in Mexico City and the Abattoirs Museum in Toulouse, France. Her films are distributed by Light Cone in Paris.
Her collaborations include live video projects with music composed by Jan Jirásek, Charles Norman Mason, Bright Sheng and Ofer Ben-Amots, and video performances with music ensembles, including the NYC choral group Khorikos, the Providence String Quartet, Luna Nova New Music Ensemble, and Ensemble QAT in Montreal, at venues including Roulette in Brooklyn, the Firehouse Space in Brooklyn and the Czech Center in NYC. She has also participated at residencies including the Narva Art Residency in Estonia, At Home Gallery in Slovakia and the Studios at MASS MoCA.
Wills is an American Council on Education Fellow. She came to RISD in 2014 in the position of dean of fine arts and was honored with the Frazier Award for Teaching Excellence at RISD in 2019. She is a recipient of a 2023 Guggenheim Fellowship.