Steven Subotnick
Senior Critic - Film, Animation, Video
Image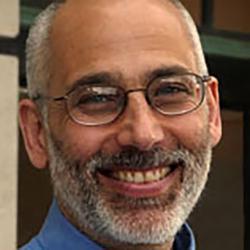 BA, University Of California Los Angeles
BFA, California Institute of the Arts
MFA, California Institute of the Arts
Steven Subotnick has been making independent animations since 1985. His films have screened in festivals, galleries and curated shows around the world. He has worked as an animator, director, illustrator and author, and has taught animation at numerous institutions, including RISD and Harvard University.
Academic areas of interest
Subotnick makes animated films that are associative explorations of themes found in history, folklore and nature. His techniques are varied, but the poetic quality of the visual image is always his primary concern.
Fall 2022
FAV-4599-01 Communicating Science: Through Animation

FAV-5195-01 *senior Studio: Animation

LAEL-4599-01 Communicating Science Through Animation
Wintersession 2023
FAV-W517-01 Senior Studio: Animation
Spring 2023
FAV-5196-01 Senior Studio: Animation