Samuel Yates
Critic - Painting
Image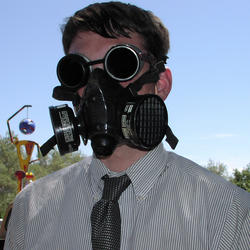 BA, University of California Berkeley
MFA, Columbia University
Samuel Yates earned a Joan Sovern Sculpture Award, M Roche Scholarship and Department Fellowship at Columbia University, and he was a SECA Award Finalist at the San Francisco Museum of Modern Art (SFMOMA). In addition to private art collections, his artwork is included in public collections such as SFMOMA, Berkeley Art Museum, di Rosa Foundation (Napa, CA) and Ballett Frankfurt (Frankfurt, Germany). He has exhibited in America and Europe and his work has been written about in publications such as Art in America, Artforum, Artweek, Zingmagazine, New Art Examiner, Art Papers, World Sculpture News, Frankfurter Allgemeine Zeitung and The New York Times.
Yates has presented to audiences at institutions ranging from the Hewlett-Packard Laboratories in Palo Alto, CA to the Land Foundation & University of Chiang Mai in Chiang Mai, Thailand. He has taught and lectured at Carnegie Mellon University, Pittsburgh, PA; California College of the Arts, Oakland, CA and San Francisco, CA; Headlands Center for the Arts, Sausalito, CA; San Francisco Art Institute, San Francisco, CA; Stanford University, Stanford, CA; University of Georgia, Athens, GA; Texas A&M University, College Station, TX; University of Southern California, Los Angeles, CA; Oxbow School, Napa, CA; Columbia University, New York, NY; and University of California, Berkeley, CA, among others.
He has also shown work in such venues as the Yerba Buena Center for the Arts, San Francisco, CA; University of Texas, San Antonio, TX; Southern Exposure, San Francisco, CA; Leroy Neiman Center for Print Studies, New York, NY; Kultursentrum Weberhaus, Vienna, Austria; University of Nevada, Reno, NV; Kim Light Gallery, Los Angeles, CA; San Jose Museum of Art, San Jose, CA; City of Palo Alto Civic Center Plaza, Palo Alto, CA; Refusalon Gallery, San Francisco, CA; Eleven Rivington, New York, NY and Situations Gallery, New York, NY.
Courses
Fall 2023 Courses
PAINT 4521-01
DIGITAL TOOLS FOR ARTISTS
Start and End
2023-09-06 to 2023-12-13
Times: MW | 6:30 PM - 9:00 PM
Instructor(s): Samuel Yates
Location(s): Washington Place, Room 024
Enrolled / Capacity: 15
Status: Open
SECTION DESCRIPTION
This is a hands-on, project-based introduction to computers and digital multimedia for artists. The course is designed to be an ongoing discussion on art, design and personal work informed by digital images, sound, video, animation, interactive multimedia, and the Internet.
Open to Junior, Senior or Graduate Painting Students.
Elective