Maximizing the Comfort of Cotton
Image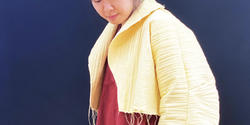 Ever since she transferred to RISD as a sophomore, Kyra Buenviaje 20 AP dreamed of showing her thesis work in Collection, the Apparel Design department's annual runway show. Letting go of that dream in light of the pandemic has been tough for the new graduate, but she has maintained an incredibly positive attitude.
And as one of six finalists from design schools across the country, this summer she has focused on creating an entirely new collection for the 2020 Supima Design Competition, an annual showcase of emerging talent sponsored by the American cotton consortium.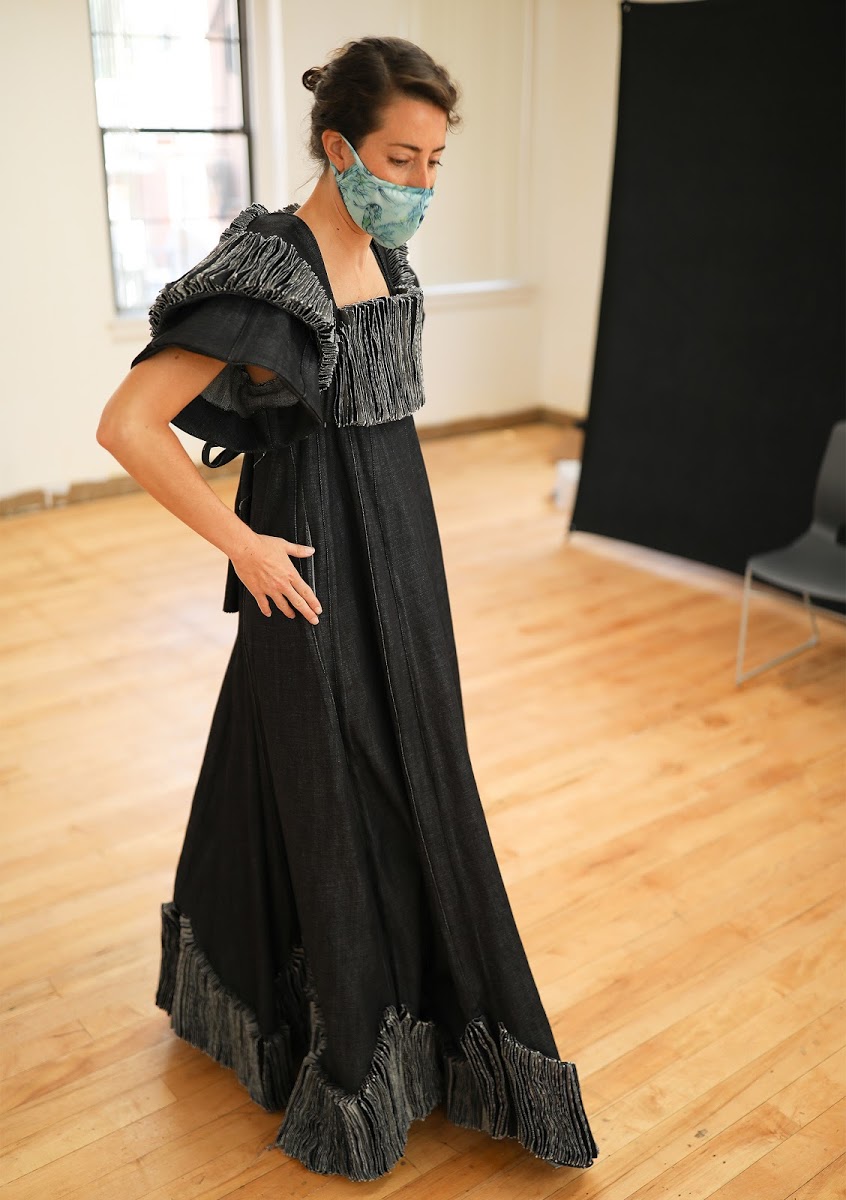 "I always wanted to do Supima, and working with [competition mentor] Meg DeCubellis 83 AP has been amazing," says Buenviaje. "She was my first-ever professor at RISD, and we've always had a great relationship—shopping for fabric at Jo-Ann Fabrics together, stopping for coffee . . .."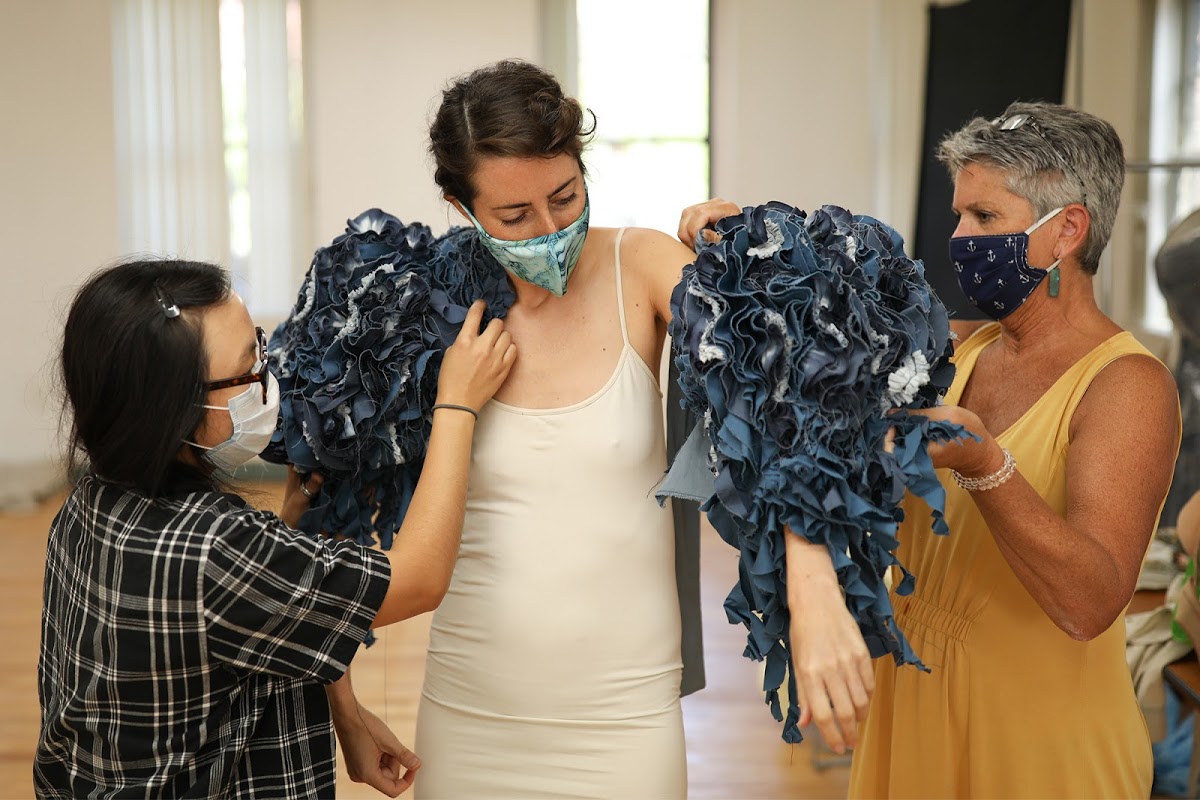 The Philippines native is currently working out of a temporary studio space on campus outfitted with a hand-built worktable, a sewing machine and other equipment on loan from the (still vacated) Apparel Design studios. For the past three months she has been presenting ideas, drawings, patterns and muslins to competition organizers in a push to put together five eveningwear looks using top-of-the-line Supima cottons: twill, jersey, velveteen, shirting and—her material of choice—denim.
"Working at Co-Works was radical, and one of the best parts of my RISD experience."
After being holed up indoors for months (except for the occasional Trader Joe's run), Buenviaje began the Supima challenge by seeking inspiration online, sitting at her computer for endless hours looking at images of nature.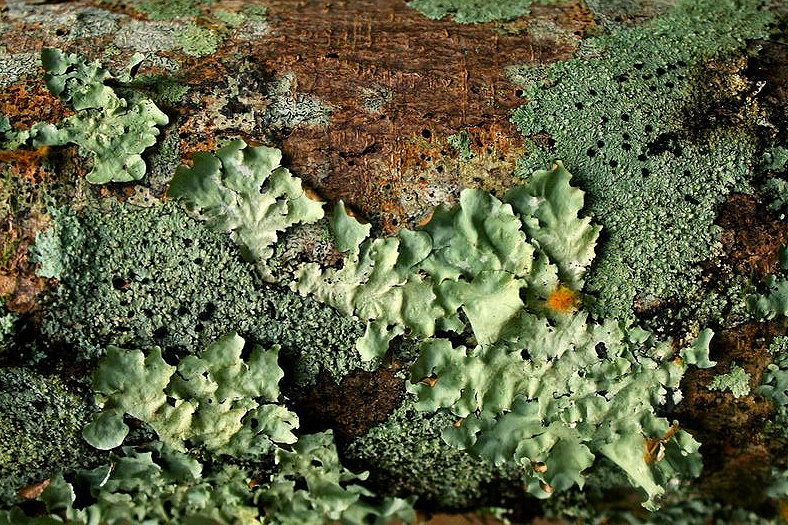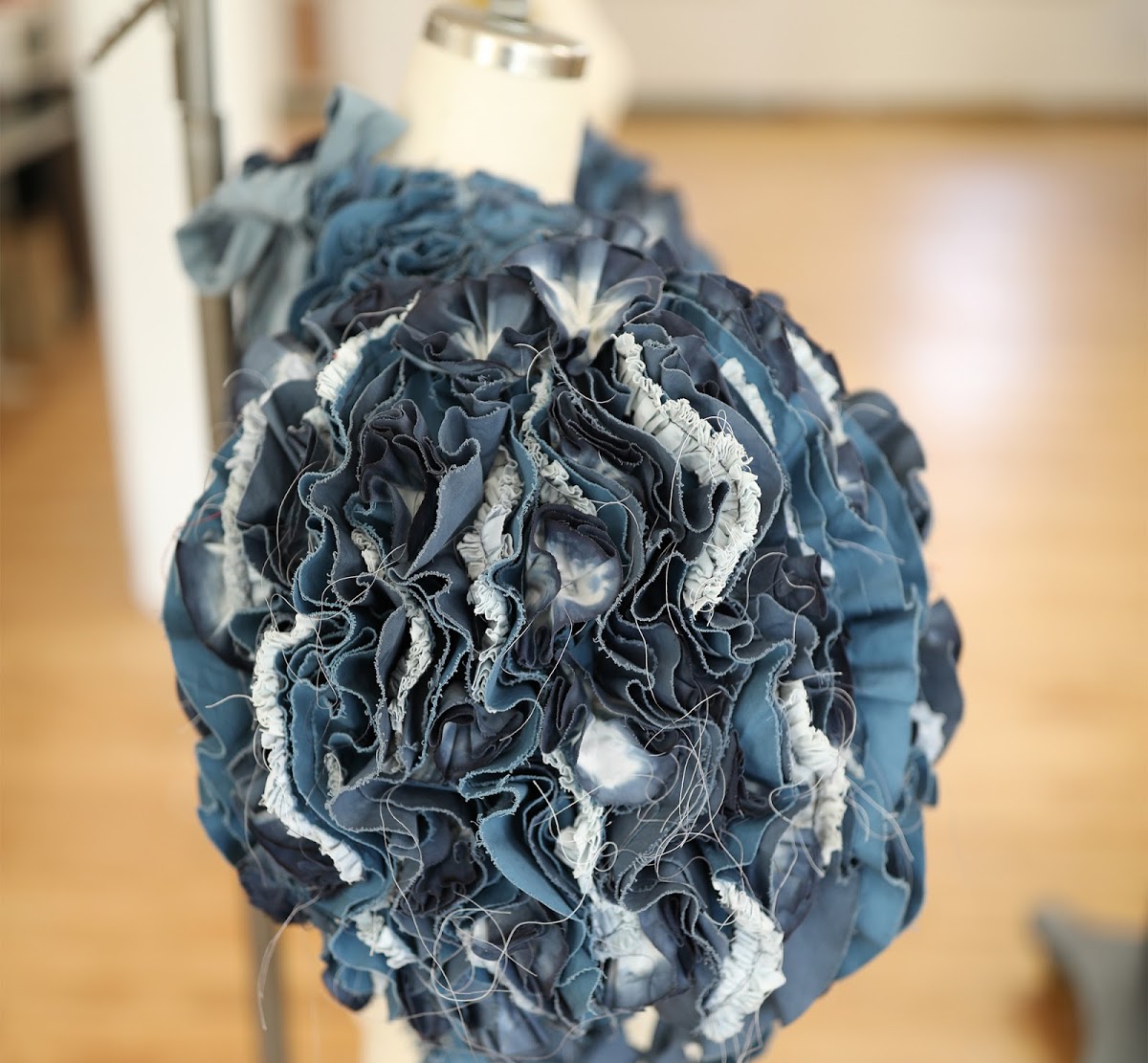 Dense, tactile natural forms like leaves, moss, mushrooms and tree trunks prompted the unique techniques she's using to twist, conjoin and otherwise manipulate materials. "A single strip of fabric looks so simple," she notes, "but 200 of them side by side look spectacular!"
Buenviaje also took inspiration from her pandemic uniform (sweats, sweats and more sweats) and her long-term commitment to ready-to-wear design by focusing on Directoire/Empire silhouettes that were the height of fashion at the turn of the 18th century. "Women of that period look like they are wearing the most beautiful nightgowns and are about to take the best nap ever on the world's most luxurious bed," she quips. "I wanted to emulate their freedom and comfort."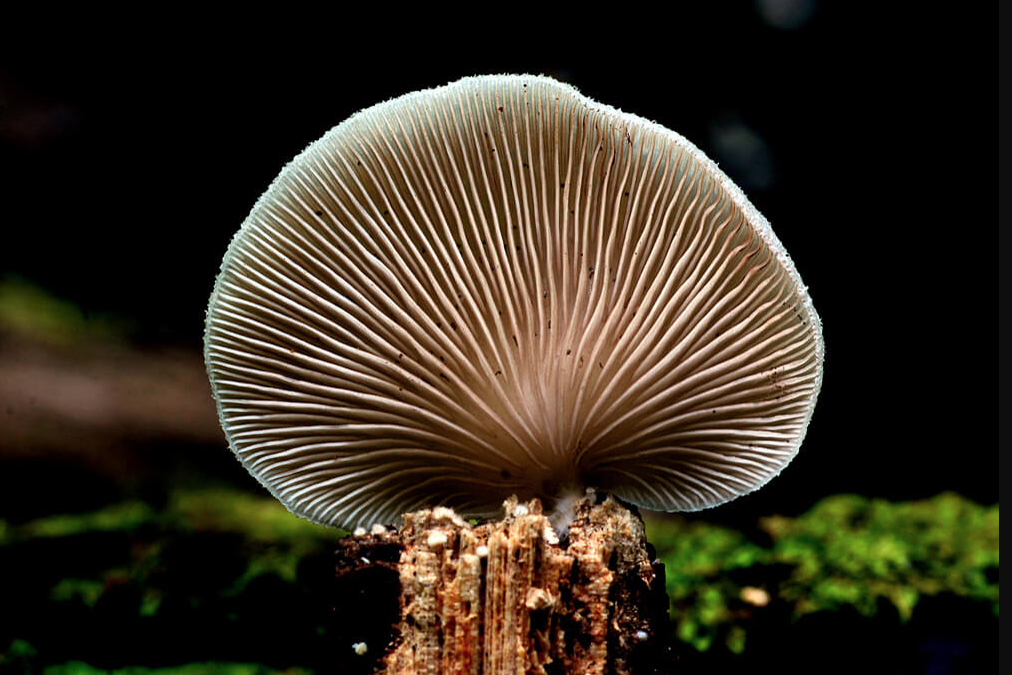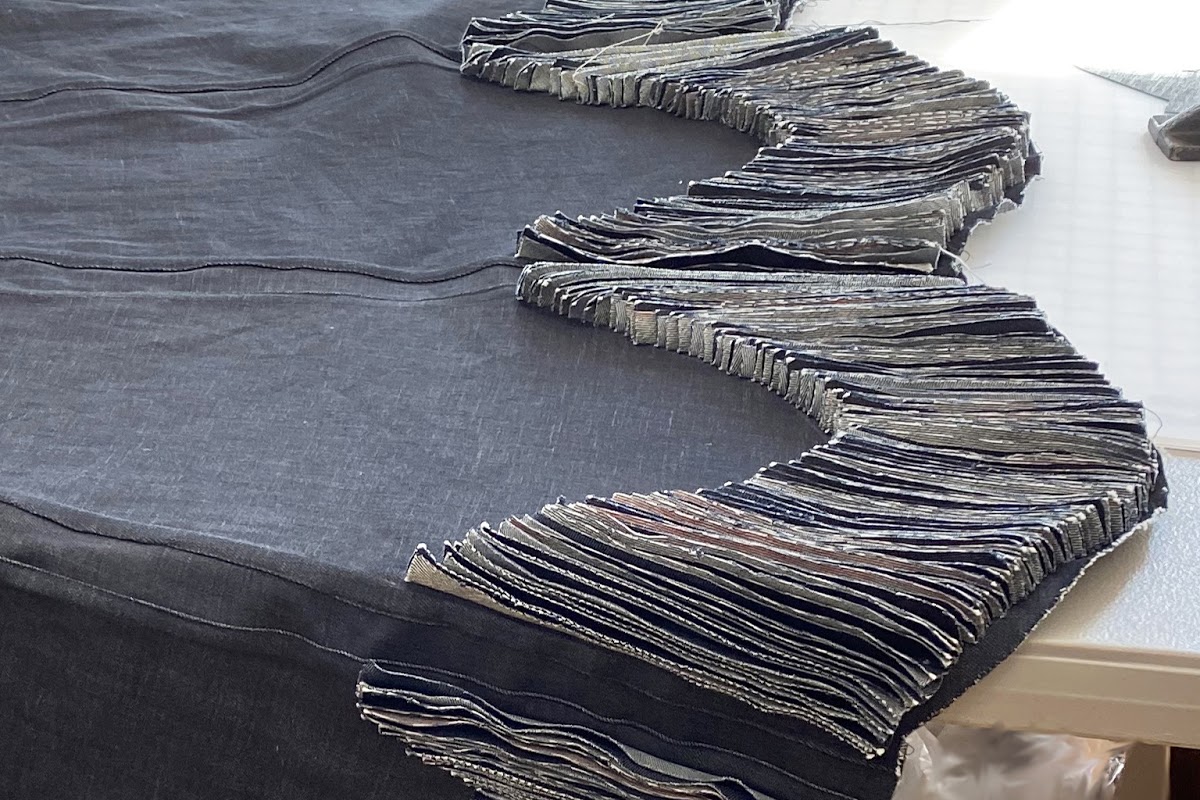 Although the pandemic has prevented her from traveling to New York City to meet with design mentors at Supima, Buenviaje is getting ongoing virtual critiques from competition organizers and such noted designers as Bibhu Mohapatra. "We Zoomed the whole [preliminary] fitting, which was technological mayhem," she says. "But it's really helpful to have different minds joining in on design decisions like where to put the seam and how to zip things up."
"I came here to get as creative as I can—and because I heard how crazy, weird and awesome RISD students are."
Buenviaje is also getting help constructing her garments from colleagues at Co-Works, the interdisciplinary digital fabrication studio where she had worked as a student assistant. The hands-on, figure-it-out attitude that pervades the space illustrates beautifully why she chose to study at RISD in the first place.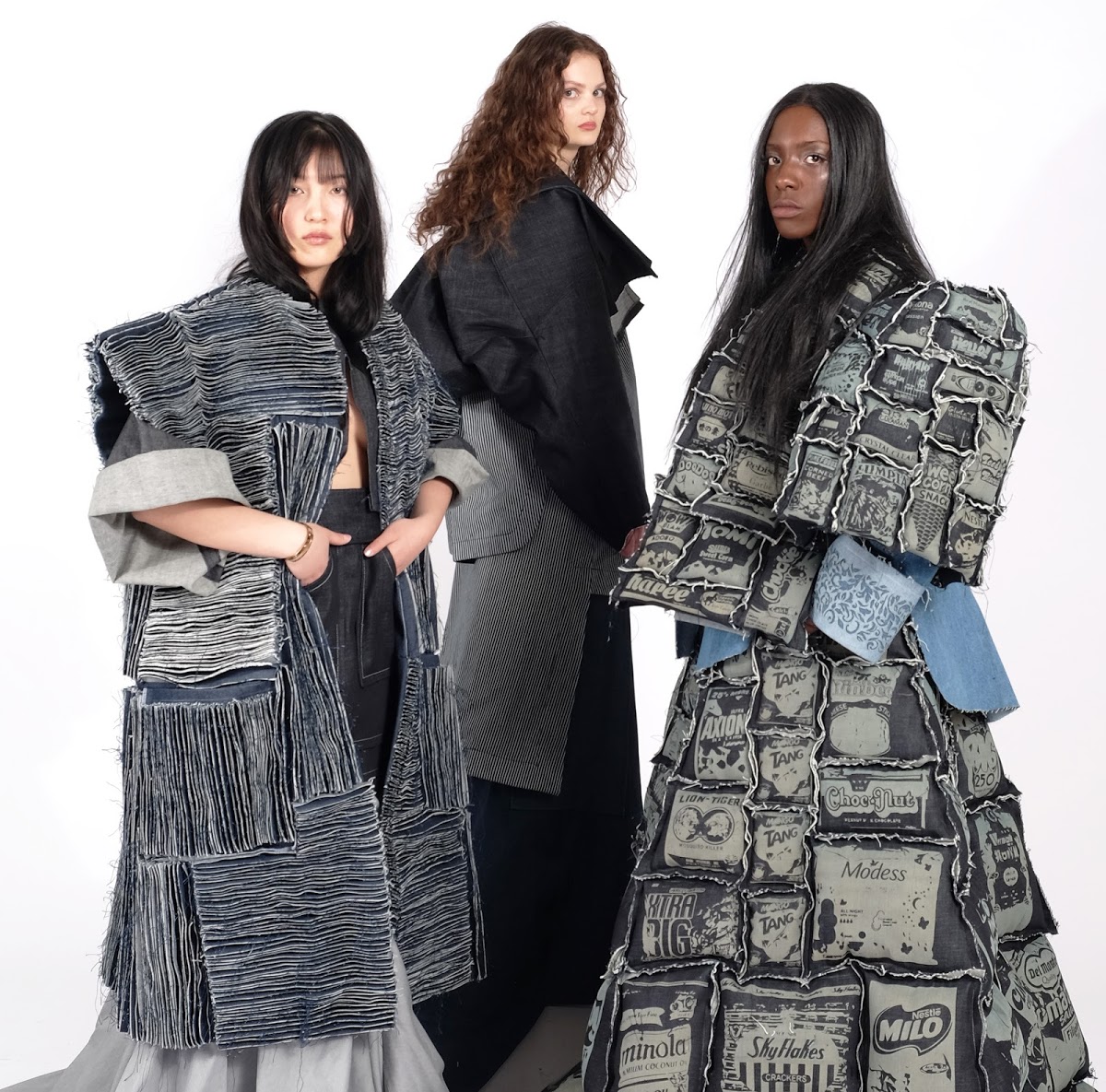 "Working at Co-Works was radical," Buenviaje says, "and one of the best parts of my RISD experience. I came here to get as creative as I can—and because I heard how crazy, weird and awesome RISD students are. I wanted to be a part of that!"
Like the events leading up to it, the final competition will be virtual. Two models will showcase all six finalists' looks in a pre-filmed runway show that will air on September 10 along with outtakes from the judging.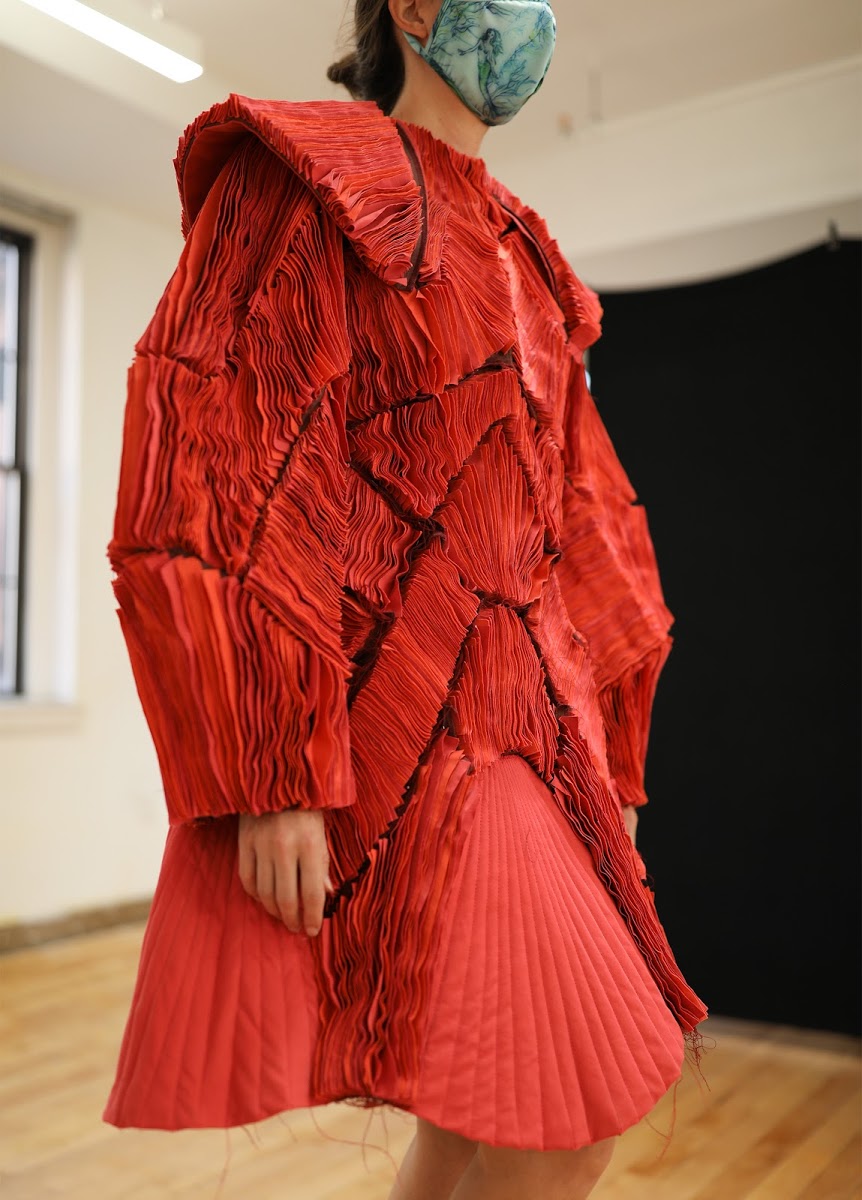 "The winner gets ten grand, which would be amazing, but just getting to know the other designers has been great," says Buenviaje. "And there are so many industry people you can meet through the competition and build relationships with."
Buenviaje's biggest takeaway from the experience thus far has been learning that she'd rather work as part of a team than launch her own business. "Right now, I'm responsible for everything—from designing to drafting to patterning, which is not sustainable," she says. "I eventually hope to get into a good company and make my mark there—to transform it in a way that's true to me."
—Simone Solondz / fitting photos by Gus Reed