Commanding Attention at NYFW
Image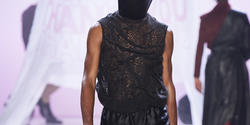 New Apparel Design graduates from the Class of 2019 got an exciting taste of the NYC fashion scene on Wednesday evening, September 11, when their wildly creative looks hit the runway at Collection 19 New York Fashion Week.
More than 500 guests—including fashion luminaries Diane von Furstenberg, Nicole Miller 79 AP, David Stark 91 PT and Mel Ottenberg 98 AP—gathered at the chic Spring Studios as RISD's 17 emerging designers prepped their models and took deep breaths backstage.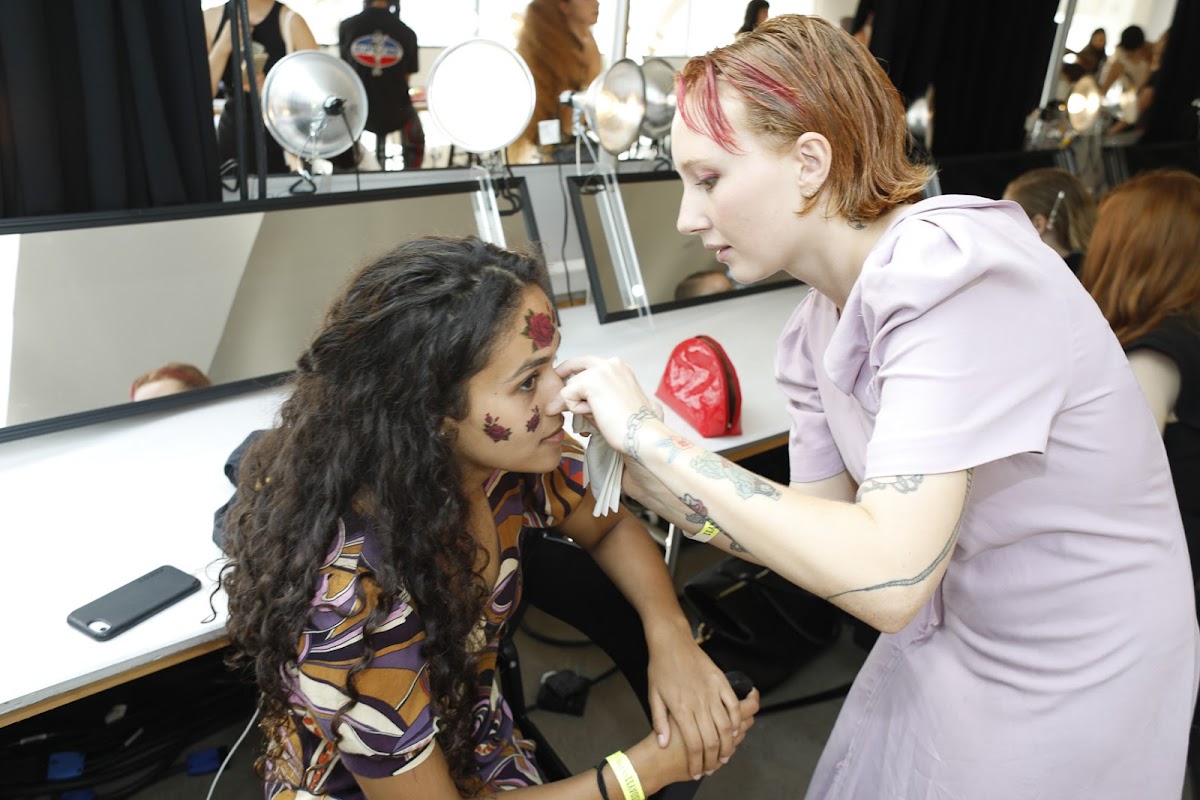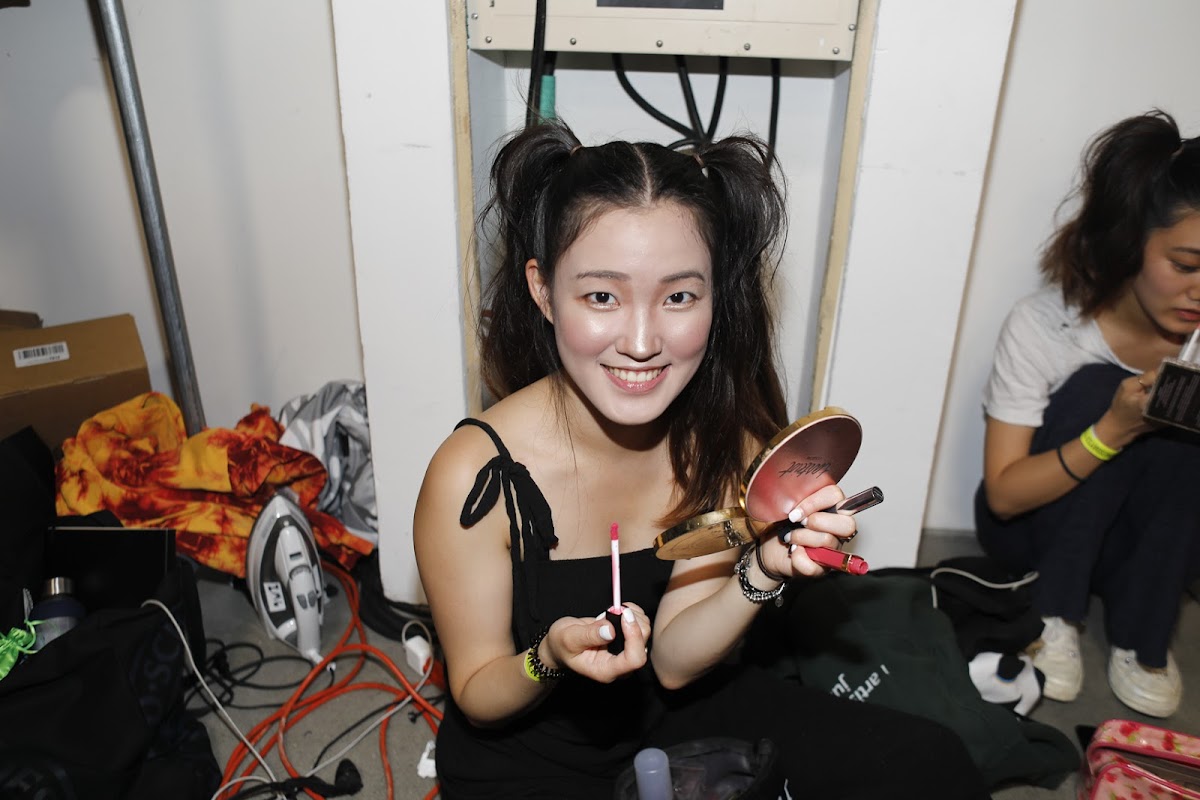 "We are thrilled to be here tonight to share with you work from these outstanding RISD Apparel Design graduates," said President Rosanne Somerson in welcoming the crowd. "Their exceptional collections highlight the strength of our Apparel Design department: the ability to combine conceptual rigor with strong artistic and technical skills."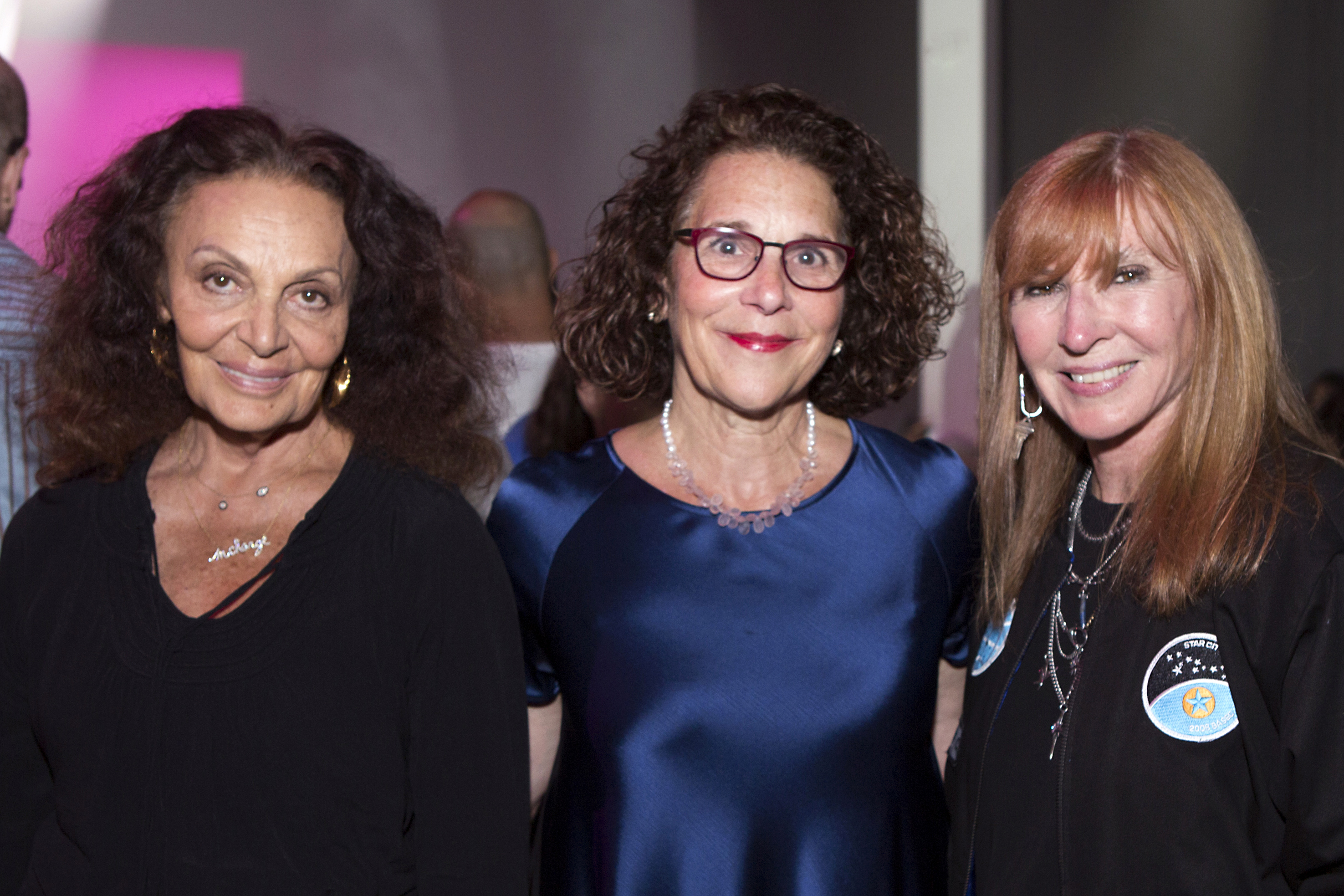 Before the show began guests explored a series of "scent stations" in the lobby where they could literally sniff student responses to a question posed last fall: "How would your collection smell if it were a perfume or scent?" During their final year, seniors worked in collaboration with expert perfumers at International Flavors & Fragrances to develop these new scents as their apparel collections were taking shape.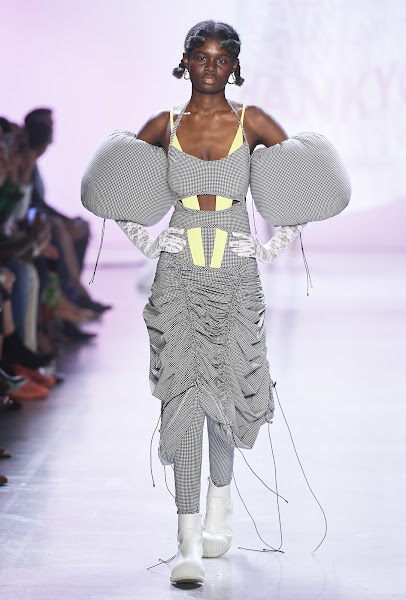 Inside the gallery, the show got off to a strong start as a striking model with an incredible mane of red hair took to the runway dressed in a long hair dress by Masha Kurguzkina 19 AP, who presented what she describes as a "view of the world from the inside of a non-standard brain."
"These exceptional collections highlight the ... ability to combine conceptual rigor with strong artistic and technical skills."
Next up were elegant, tailored suits by Daniel Lee 19 AP and layered looks from Jono Cheong 19 AP, whose subtle prints lit up the runway. Levi Campello 19 AP showed male models in leather and fur, and models dressed by Yuna Shin 19 AP set the runway on fire in red before making way for a wild assortment of textures and patterns by Shay Gallagher 19 AP.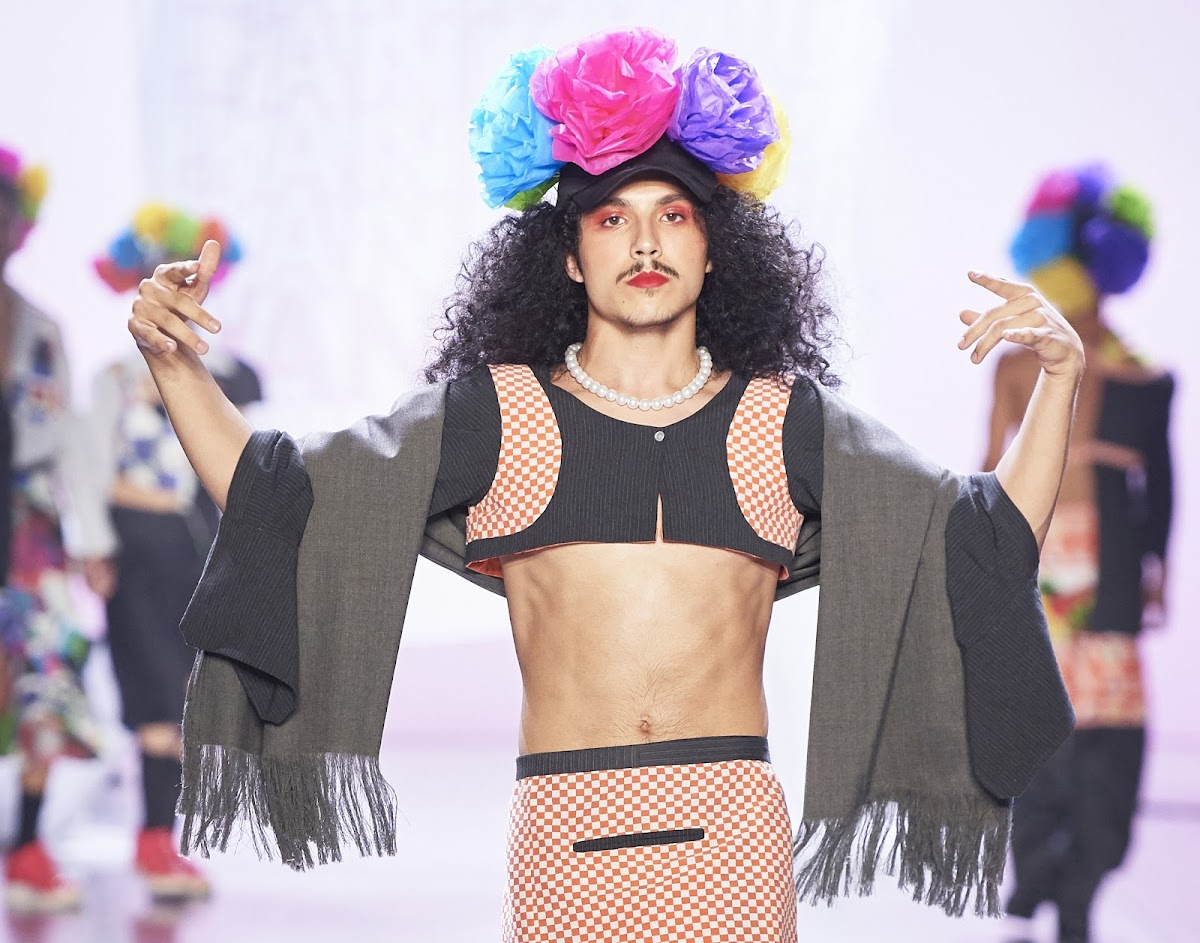 Ántonio Armani León 19 AP commanded attention with his collection of bright checks and ginghams and models topped with flowered headpieces as an homage to Mexican painter Frida Kahlo.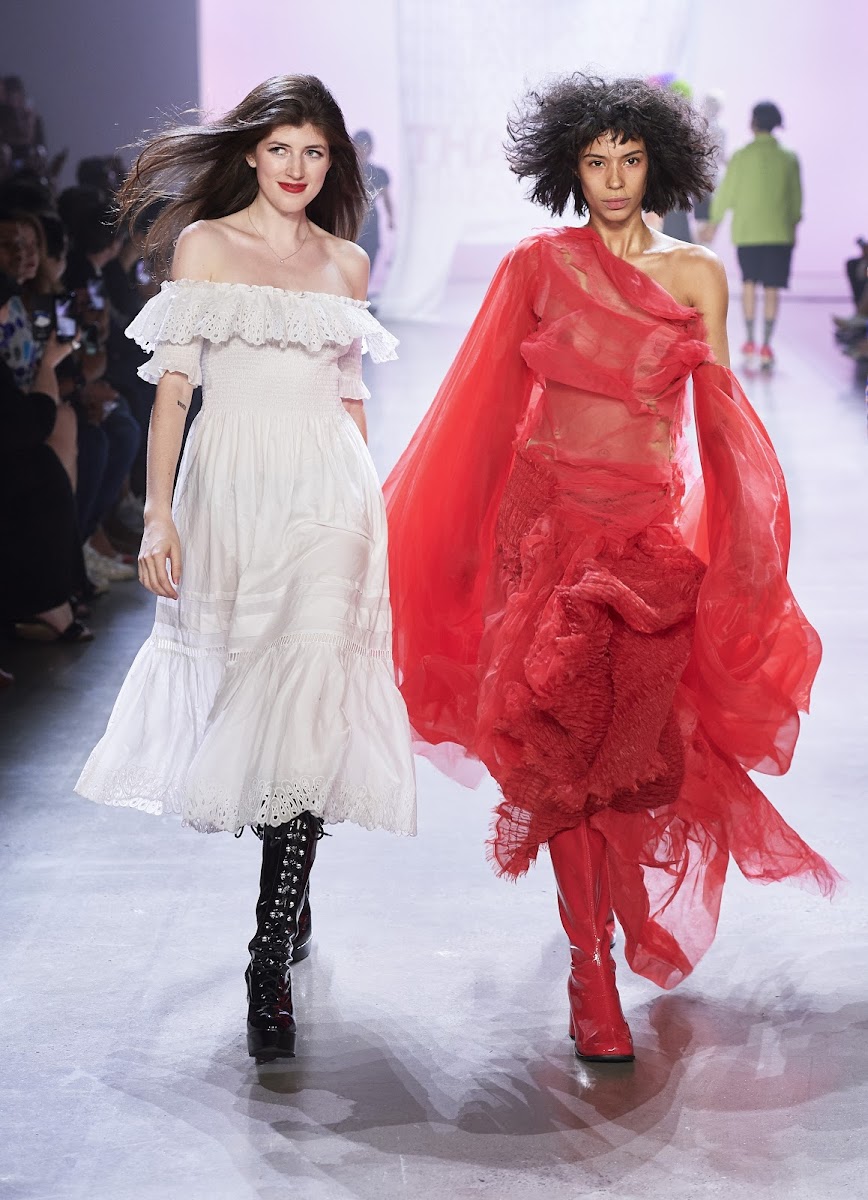 Sydney Santostefano 19 AP presented Baroque-meets-modern silhouettes, and Elizabeth Shevelev 19 AP channeled inspiration from Ophelia in Shakespeare's Hamlet, with both male and female models wowing the crowd in red chiffon.
Also on view were flowing feminine dresses by Claire Chow 19 AP, a sophisticated cropped jacket by Anrui Zhu BRDD 19 AP, looks reflecting homesickness for Vietnam by Justine Nguyen-Nguyen 19 AP, a giant coverall dress by Elizabeth Campos BRDD 19 AP and delightfully sculpted shapes from Isabel Hajian 19 AP.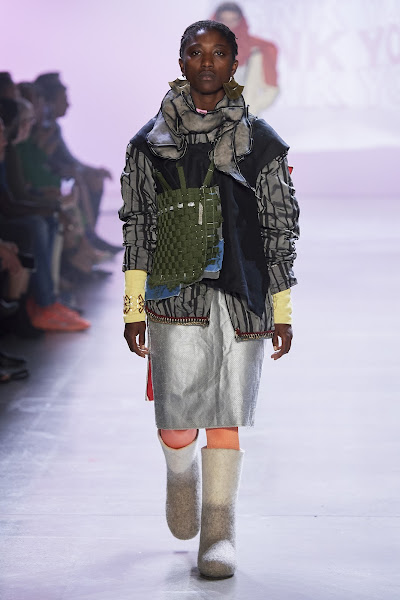 Once the show came to a rousing close with a very cool woman's suit by Franscis Balken 19 AP, multi-pocketed pieces by Miron Kiselev 19 AP and zippers, plaids and pockets galore from Alex Riddle 19 AP, all 17 designers took a turn on the catwalk themselves, clearly thrilled with the thunderous applause.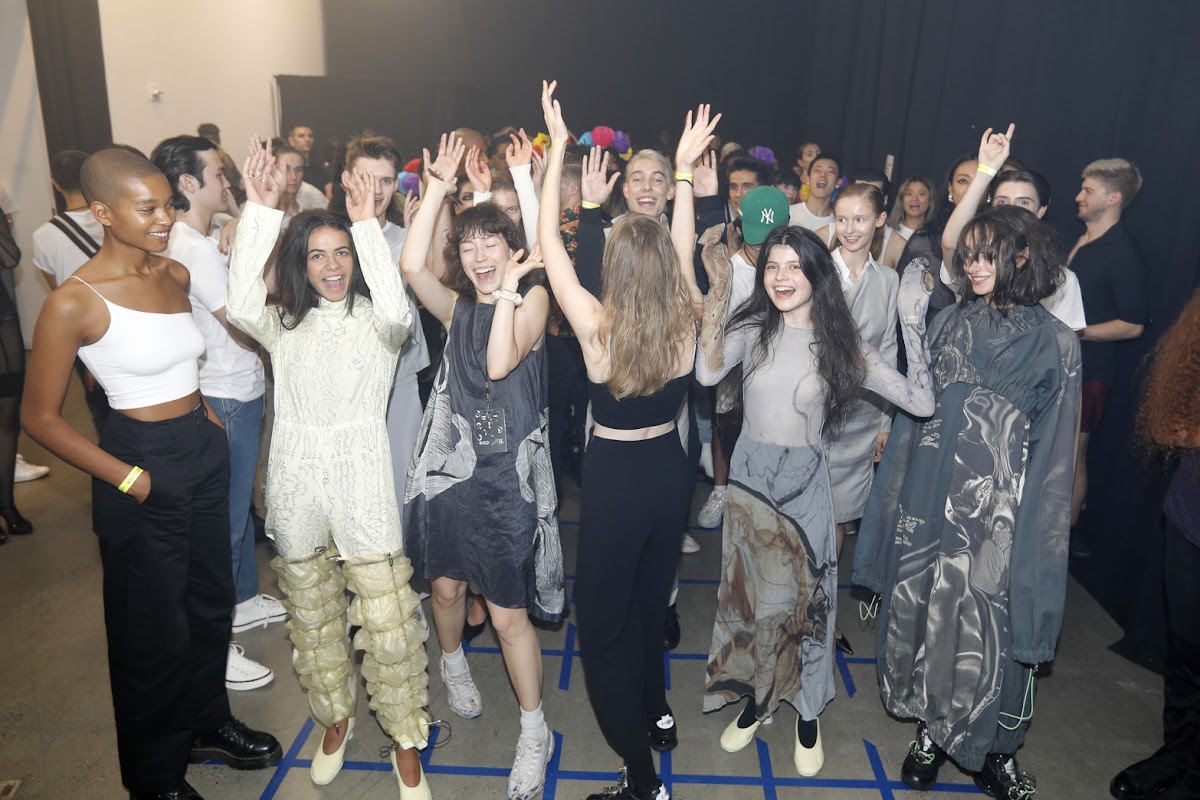 "We are simply elated to welcome yet another successful group of emerging RISD designers to the fashion community," notes Apparel Design Department Head Lisa Z. Morgan. "And we're so grateful to Tommy Hilfiger for his generous support of our students through this NYFW show."
Watch the video below.

—Simone Solondz / photos by Luciano Fileti